Some of the links in this post are affiliate links. This means if you click on the link and purchase the item, I will receive an affiliate commission at no extra cost to you. All opinions remain my own.
The best organic shampoo for dandruff is the need of the hour as so many of us face this problem, seasonally or all year round.
And if you are having a tough time finding an organic dandruff shampoo that actually works, then you need to read this article!
Also, I'll discuss what causes dandruff, why organic shampoo works best, and what natural ingredients to look out for to remedy the situation. Keep reading!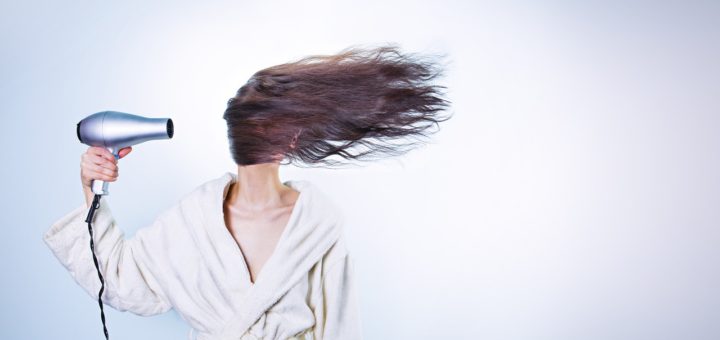 ---
What Causes Dandruff?
Dandruff is usually caused by one or more of the following factors:
Infection – Yeast and other kinds of bacteria often are the root cause for dandruff. Often oily skin becomes infected, and in response, the skin tries to shed to get rid of the infection naturally.
Skin Conditions – Certain skin conditions lead to dandruff, like eczema, dermatitis and psoriasis. Topical creams and vitamin D3 ointments are the best aside from organic shampoo for these.
Dry Skin – If your skin is too dry, it almost always results in dandruff. And organic dandruff shampoo is a must-have.
Chemicals – Chemicals weaken the immune system and are often far too harsh for our skin and scalp. Avoid chemicals to keep your skin functioning perfectly and to prevent it from drying out.
Stress – When we are stressed, it is often present in our skins, either in the form of acne or dandruff! Keeping calm, deep breathing, exercise, walking in nature, and meditation are all great ways to keep your stress levels in check.
A Weak Immune – If your immune system is weak for any reason, the skin will have a harder time-fighting infection or functioning optimally. Keep your immune system strong to maintain a perfect scalp and skin.
Hormones – Hormones play a role in moderating how the skin functions. If you suffer from dandruff as well as rapid mood swings, you may want to have your hormones rebalanced.
Unhealthy Diet – Eating a lot of refined, processed foods puts a strain on the liver, which ultimately either translates into fat or skin problems such as acne or dry, flaky skin. Avoid processed foods and stick to fruits, nuts, seeds, vegetables, and healthy oils to keep your head flake-free.
---
Why You Need the Best Organic Shampoo for Dandruff?
Chemical Free – The majority of anti-dandruff shampoos in your local supermarket are loaded with heavy chemicals. All those lengthy ingredients (that you will likely battle to pronounce) are too aggressive for your skin and scalp. Take any one of them and do a google search – 99% of the time, these ingredients are known to be carcinogenic.
Nourishing – Anti-dandruff shampoos also often strip your head of all its natural oils, removing dandruff while simultaneously allowing it to grow back twice as much. This makes you dependent upon these chemicals to keep clearing dandruff off your scalp.
Effective – The reason organic shampoos are far superior in this regard is that they remove the problem from the root. Essential oils and natural extracts possess no harsh chemicals and are, in fact, entirely loaded with useful substances that our bodies need to keep healthy.
Fights Infections – Organic shampoos will destroy infections, keep your immune strong, replenish the natural oils back to your scalp, and help the skin function properly.
---
Common Ingredients in the Best Organic Anti Dandruff Shampoo
The below ingredients are the most effective natural solutions to remedying dandruff and promoting healthy skin and scalp.
Sage – Sage has wonderful antimicrobial properties while also soothing and cleansing your scalp gently.
Tea Tree – Tea tree has been used for centuries as a remedy for flaky skin, ridding your scalp of infections and stripping it of excess oils without drying it out.
Rosemary – Rosemary, much like tea tree, is also a potent antimicrobial agent and is used to soften and relax hair. Rosemary is an excellent ingredient for those with sensitive skin, has a soothing effect on the scalp, and exists in almost all organic leave in conditioner and shampoo variants.
Manuka Honey – Manuka Honey has been a traditional preservative and healing agent for hundreds of years. Its soothing properties can heal 3rd-degree burns, making itchy, red scalp a piece of cake.
Green Tea – Green tea is loaded with anti-inflammatory compounds that help to soothe and rehydrate dry skin.
---
Reviews: Best Organic Shampoo for Dandruff
Check out our premium list of anti-dandruff shampoos below, guaranteed to keep your hair clean, healthy, and flake-free!
We hope you love the products we recommend!
So that you know, we may receive a share of sales or other compensation from the links on this page.

---
1
This super 3-in-1 herbal magic pack will revitalize your hair in a way you've never felt before, clearing all dandruff and reversing hair loss!
All ingredients are certified organic, and they made the shampoo at the perfect pH balance for your scalp – say goodbye to scalp irritation.
Organic nettle, basil, and rosemary all soothe the scalp, improve blood circulation, and reduce shedding.
Burdock, one of the leading active ingredients, is incredibly potent at reversing dandruff, itching, redness, and strengthening the hair.
Aloe Vera moisturizes the hair, allowing it to remain sleek, straight, and smooth.
| Rating Category | Weight % | Score |
| --- | --- | --- |
| Reduce Scalp Irritation | 35% | 100 |
| Healthy Hair Growth | 25% | 95 |
| Antibacterial | 20% | 100 |
| Anti-Flake | 10% | 95 |
| Smell | 10% | 90 |
| Total Score | 100% | 97.25 |
---
2
Majestic Pure® Coconut Scent

Cruelty Free Organic Shampoo for Dandruff
The best organic shampoo for dandruff is made with soothing apple cider vinegar with a coconut oil nourishing conditioner.
This shampoo for dandruff will help control the oil production on the scalp, which reduces the oiliness and control yeast that feeds on sebum.
Gentle enough for daily use and color-treated hair.
A Gluten-free, natural, and decent dandruff shampoo.
| Rating Category | Weight % | Score |
| --- | --- | --- |
| Reduce Scalp Irritation | 35% | 100 |
| Healthy Hair Growth | 25% | 95 |
| Antibacterial | 20% | 100 |
| Anti-Flake | 10% | 90 |
| Smell | 10% | 90 |
| Total Score | 100% | 96.75 |
---
3
Maple Holistics® Thickening

Best Natural Shampoo for Dandruff
A natural and organic dandruff shampoo loaded with essential and carrier oils to nourish and soothe the scalp.
Tea tree oil cleanses and soothes irritation and minimizes dandruff flakes.
It is provided with organic ingredients that are used to aid in easing dandruff and scalp irritation.
From damage frizzy hair to smooth and silky with 10x stronger than other dandruff shampoos.
| Rating Category | Weight % | Score |
| --- | --- | --- |
| Reduce Scalp Irritation | 35% | 100 |
| Healthy Hair Growth | 25% | 95 |
| Antibacterial | 20% | 95 |
| Anti-Flake | 10% | 90 |
| Smell | 10% | 90 |
| Total Score | 100% | 95.75 |
---
4
The Seaweed Bath Co.® Naturally Moisturizing

Best Organic Dandruff Shampoo
It contains organic and sustainably harvested Bladderwrack Seaweed from Maine, which contains more than 6565 vitamins and minerals.
This shampoo gives you stronger, healthier-looking hair by solving all your hair problems like dandruff and dry scalp.
It has naturally moisturizing Aloe and Argan Oil, along with hair-balancing Vitamin E and Pro-Vitamin B5.
This balancing formula cleanses and nourishes your hair and scalp while maintaining healthy moisture and shine and is suitable for all hair types.
This product is vegan, cruelty-free (no animal testing), Leaping Bunny certified, and does not contain any dyes, parabens, SLS, fragrances, or gluten.
It comes in a bottle made of 100% post-consumer recycled plastic and is recyclable.
---
5
Tree to Tub® Wild Soapberries

Organic Shampoo for Dandruff
This all-natural organic anti-dandruff shampoo contains many helpful ingredients for skin, hair, and scalp.
Coconut oil, hemp seed oil, jojoba oil, and cocoa butter all moisturize your scalp deeply, allowing all the other natural goodies to go where they're needed!
Nettle, green tea, ginseng, and aloe vera help to soothe red, inflamed, and itchy scalps, alleviating dandruff.
This natural shampoo for dandruff will not only cure dandruff at the roots but also encourage hair regrowth, bounce, and sheen.
The shampoo has a neutral refreshing smell and is free of artificial additives, colors, or fragrances, making it suitable for everyone.
---
6
Avalon Organics® Medicated

Non Toxic Dandruff Shampoo with Salicylic Acid
Avalon Organics' shampoo contains over 20 organic ingredients healthy for your scalp, working to improve dandruff and flaky skin.
Made from 2% Salicylic Acid, which is extracted from plants and required for healthy hair, this shampoo will rehydrate and eradicate scalp problems in no time.
Chamomile extract is used to soothe the skin and improve the skin's immune system in the applied areas.
All the ingredients are non-GMO and 100% organic, making the product suitable for anyone with sensitivities or allergies.
Also, vegan and biodegradable, using this shampoo helps the environment thrive again.
---
7
Wild Naturals® Scalp Treatment

Organic Shampoo for Dandruff,Eczema & Psoriasis
Here is an incredibly gentle organic anti-dandruff shampoo specifically formulated for those with itchy scalps and similar conditions like psoriasis and eczema.
Including organic Manuka Honey, this shampoo will preserve the natural state of your scalp and help to soothe any skin irritations.
Aloe vera allows for deep penetration of the helpful ingredients and promotes soft, gorgeous hair.
Made to be the right pH (5.5) for skin and hair, you don't need to worry that this will burn your scalp.
Free from SLS, sulfates, parabens, dyes, fragrances, and any other toxic chemicals you can think of!
---
8
Puriya® Hydrating

Best Organic Anti Dandruff Shampoo
Puriya made this natural shampoo for dandruff from ingredients extracted from plants to help those with sensitive skin fight dandruff.
Powerful anti-inflammatory extracts have been used, such as arnica, to reduce flaky skin and repair any damage done.
Sage, tea tree, and rosemary extracts are included to help nourish the scalp with all it needs to fight any possible infections like cradle cap.
Vitamin B has been added to this shampoo to boost your immune function and reduce stress in the scalp area.
Rehydrate, replenish and repair your hair with this best natural dandruff shampoo that contains no chemicals or additives.
---
9
Art Naturals® Coal Tar Formula

Best Organic Shampoo for Dandruff
This is a therapeutic and organic shampoo for dandruff with coal tar that cleanses and soothes the scalp.
It causes the skin to shed all dead skin cells and purifies the scalp.
It contains only natural and organic ingredients.
Ideal for itchy and flaky scalps.
---
10
Dr. Squatch® Men's

Natural Shampoo for Dandruff
Burdock root is Dr. Squatch's 100% natural secret to strengthen and thicken your hair.
The Tea tree oil soothes and repairs the hair, leaving you with a tingling sensation that refreshes the scalp.
Dr. Squatch's products are made in the USA in small batches to ensure high quality and standards.
It comes with a cypress oil scent that will remind you of an uplifting ocean breeze.
This product is plant-derived, sustainable, cruelty-free, and restores the natural healthy pH of the scalp.
---
Index Table: Top Organic Shampoo for Dandruff
---
---