Curly hair requires a lot of attention and to select the best products to take care of it.
One of the best hair products to keep your curls soft and healthy is a good curl cream, and maybe you don't know it, but your current cream may contain harmful chemicals that are leaving your hair dry and frizzy.
Keep reading to find out why you should start using an organic curl cream.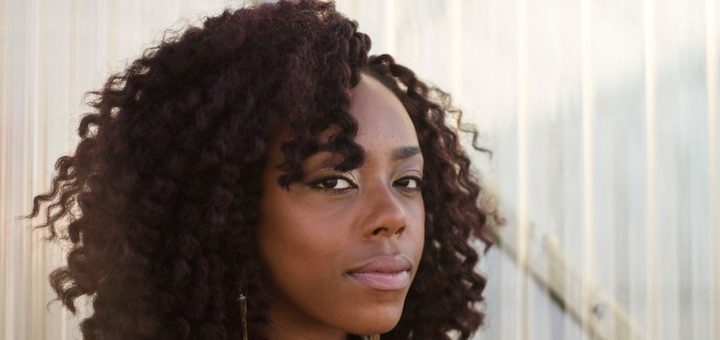 ---
Chemicals to Avoid When Looking for a Curl Cream
Fragrance – The fragrance is one of the top five allergens of the world; they are responsible for allergic reactions and exacerbating the symptoms of asthma. Fragrances contain phthalates, which are chemicals that make the scent last longer; they are considered endocrine-disruptors and can develop toxicity.

Drying alcohols – These types of alcohols are commonly used in skin and hair care products to reduce the time it takes a product to dry once it is applied. They evaporate quickly and leave the hair feeling dry and frizzy.

Parabens – They are widely used in the cosmetic industry as preservatives for their low cost and efficacy. Recent studies found significant levels of parabens in malignant breast tumors, and they are also endocrine-disruptors.

Silicones – Silicones are supposed to moisturize the surface of your hair. However, they prevent the absorption of water, which means they are going to dry your hair in the long-term. Some silicones like dimethicone are hard to remove and build-up in the scalp.

---
Ingredients to Look for on a Good Curl Cream for Hair
Jojoba Oil – Jojoba oil is a moisturizer that contains nourishing ingredients like vitamin C, vitamin E, vitamin B, and zinc. It makes your hair stronger and thicker. It is also helpful for dry and itchy scalp.

Avocado – Avocado is one of the best fruits to moisturize your hair. It contains omega-3 fatty acids and essential amino acids that deeply hydrate your strands; It contains vitamins that keep your scalp healthy and promote hair growth. It has antioxidant properties that protect your hair from free radicals damage.

Shea Butter – This great ingredient prevents breakage, moisturizes the scalp, prevents split ends, and reduces itchy scalp. It has powerful ingredients like fatty acids and vitamins.

Argan Oil – Argan oil is a product that comes from the Moroccan argan tree. It contains fatty acids that moisturize the scalp and give the hair a shiny look. It contains vitamin E that acts as an antioxidant and promotes healthy hair. Your hair is going to feel softer and less frizzy.

Aloe Vera – Aloe vera contains proteolytic enzymes, they get rid of dead cells in the scalp. It gives the hair more elasticity and prevents breakage. It nourishes your hair strands and leaves your hair shiny.

Castor Oil – Castor oil stimulates hair growth. reduce dandruff, itchy scalp, and moisturizes your hair. It leaves your hair soft and manageable.

Papaya – Papaya contains different vitamins, enzymes, and minerals, Conditions your hair, prevents dandruff, and promotes hair growth.

Coconut Oil – Coconut oil can moisturize even the dryest hair, nourishes the scalp, stimulates the hair growth, prevents breakage, and tames frizzy hair. Your hair is going to be soft and shiny.

---
Benefits of Using an Organic Natural Curl Cream
Healthier Scalp – When you use products that contain harmful chemicals, your scalp is going to feel dry and itchy, some products can build up and become hard to remove. Switching to an organic curl cream assures that your scalp is going to be healthy and hydrated.

Goodbye Frizz – When you use organic products, you avoid masking the problem, and you know for sure that you are moisturizing your hair and making it healthier and stronger. A healthy, moisturized hair is the best way to fight frizz.

More Definition – Products with harsh chemicals tend to weigh down the hair and make the curls lose their definition. Organic ingredients nourish your hair, make it look soft but without taking away their definition.

No Allergies – Organic curl creams are less likely to cause you any allergic reaction or other side effects that products with harmful chemicals have like dandruff or eczema.

You are Sure of What You Put in Your Hair – Most products with harmful chemicals advertised natural ingredients in their formulas. Still, they contain no significant amounts of those ingredients, which is just a marketing strategy. When you use organic creams, you know that they have a high concentration of natural ingredients.

---
---