You know how it is, your hair looks dull and dry and your style is 'everyday messy bun' because of bad hair days, so it's time to give your hair pampering and use a hair mask!
The best hair masks are made with natural organic products.
Read on to discover why you need to look for organic when it comes to restoring your hair.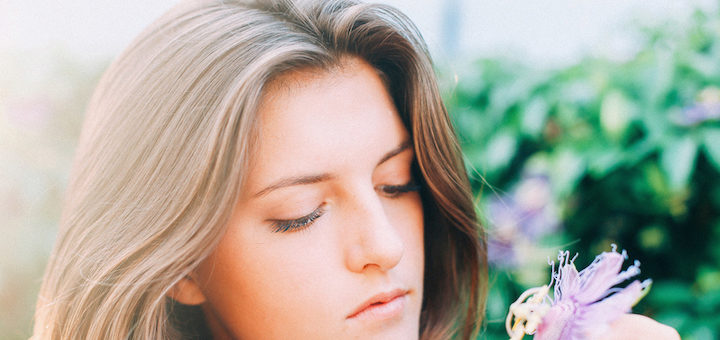 ---
Why Should You Use An Organic Conditioner?
Here the reasons to try and don't look back;
Free of chemicals: Chemical-free and organic are not the same. In the first case, the product itself is made or all natural ingredients not synthetic. But in the case of organic products, that means that also the ingredients contained in the products are grown without pesticides, linked to many health conditions, some of them serious.

Hair protection: Organic hair products don't damage your hair in the long term as chemical products do, but nurture it and turn it back to its lustrous self.

Little or no risk or allergic reactions/skin conditions: Chemical hair products are known to provoke dandruff, and being harmful to people with sensitive scalp or skin, provoking eczema and allergic reactions.

Active pure ingredients: When you choose organic you get the "real thing" in its purer state, instead of chemical formulas with maybe 1% of active ingredient.

All natural and proven ingredients: They use well known moisturizing ingredients like argan oil and coconut oil instead of synthetic ingredients.

---
What makes a great organic hair mask?
A good hair mask can repair hair damage, nourishes the hair cuticle, according to Joel Warren, founder of Warren-Tricomi salon. And if you go organic you rest assured you're using the best.
These are the ingredients you should look in an organic hair mask:
Argan oil: the oil of this seed found in North Africa is famous for its restorative properties for hair, skin, and nails.

Avocado oil: Nourishes and restores oils to the hair

Coconut oil: Repairs and traps moisture.

Shea butter: Restores and heals.

Jojoba oil: Repairs the cuticle and nourishes.

---
What chemicals do you need to avoid when looking for a hair mask?
Sodium laurel(SLS): Also known as sodium lauryl sulfate, sodium laureth sulfate: Sodium (salt, anyone?) is a common ingredient of regular hair products and it is known for its effect of drying the lauryl.

Ammonium laurel sulfate: Ammonia is used for cleaning products too, and strips the oils from the hair, damaging it.

Sodium: Sodium dodecyl sulfate, sulfuric acid, sodium salt sulfuric acid, A12-00356, Akyposal SDS, Aquarex ME, and Aquarex methyl.

Propylene glycol: Perhaps the most important ingredient to avoid, this ingredient is listed by the United States Environmental Agency as one of the chemicals in hair care, that can damage the health with overexposure.

---
Reviews: The Best Organic Hair Masks
---
Made with organic pumpkin and carrot, smooths and gives shine to your hair.

Give your hair the best of natural ingredients: Enriched with natural oils, herbs & plant extracts and 26 dead sea minerals.

Free from SLS, Parabens & Petrochemicals or carcinogenic materials and alcohol.

For normal to dry hair, nourishes and replenishes the hair.

---
2
Based on ARGAN OIL, the magic oil, Almond oil, and hydrolyzed silk.

Works wonders to moisturize and repair weak, damaged and over processed hair.

Remember what we talk about harmful ingredients? This mask is 100% free of sodium, paraben, and sulfate free.

Pure organic ingredients and wasn't tested in animals.

Leaves the hair silky smooth and shiny.

Promotes hair growth.

---
3
Based around organic, raw, unrefined and cold pressed Virgin Coconut Oil.

Repairs damaged hair and promote growth.

Contains Green Tea, known for stimulating follicle growth and Biotin, a known repair ingredient to restore elasticity to your hair.

Sodium, sulfate, and paraben free. Also not tested in animals.

Pure organic ingredients to restore and get stronger, lustrous hair.

---
4
5 in 1 mask, hydrates, conditions, improves hair texture and shine, treats splits ends and tames frizz.

All in just 10 minutes, recovers your hair into silky shiny hair.

Based on organic coconut oil, argan oil, and shea butter repairs severely damaged hair in one wash.

A little more pricey but it's worthy for an instant miracle solution. Say goodbye to bad hair days, with this mask that works from the start!

Leaves the hair feeling silky, free of frizz and smelling great.

The included detangler brush helps to apply the mask to the hair making sure every strand gets repaired and that the hair remains luscious and detangled.

Free of sulfates, sodium, parabens, and PETA approved.

---
5
One of the best organic conditioner and hair masks.

Contains Organic Coconut Oil and Organic Shea Butter that repairs and strengthens the hair cuticle.

Special for hair damaged from color treatments.

Paraben free, no keratin, certified organic it gots great reviews especially from customers with thin curly hair or color/heat damage.

---
Index Table: Top-Rated Organic Hair Masks
---
---