Have you ever wondered why your hair is falling out, breaks easily or looks incredibly dull?
Likely it's a result of using commercial chemical conditioner and shampoo.
Read on to find out why regular condition ruins hair and why organic leave in conditioner is the best choice!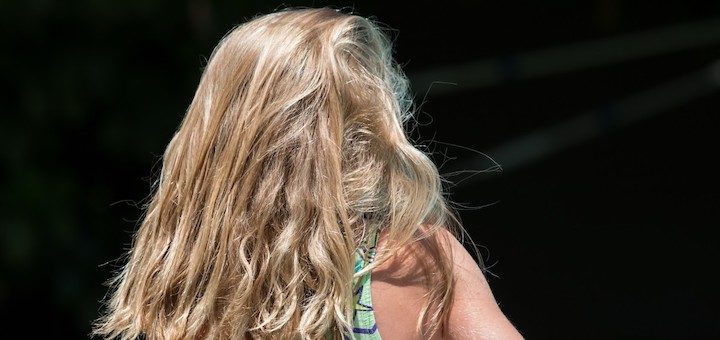 ---
What's Wrong With My Regular Leave In Conditioner?
The problem with ordinary conditioner these days is that there are tons of harmful chemicals added to them to achieve the results we desire. While the consistency, smell, and aftermath may seem fantastic for our hair, it is in truth more harmful than one could ever know. The chemicals added in are completely carcinogenic for us and often create problems such as skin irritations or dandruff! This is because the chemicals used are in fact too harsh for our hair and bodies, stripping away oils too vigorously and stripping our hair of much-needed nutrients.
Have you ever wondered why so much of your hair falls out after having a shower where you washed your hair? Some of these chemicals found in many shampoos and conditioners may shed some more light as to why:
Isopropyl Alcohol – this is the stuff that dries your hair out in a conditioner, adding to that soft pampering effect. Although it sounds desirable, it also strips away too many oils from your hair and can leave your hair feeling too dry! When our hair is dry, our bodies will start producing either lots of oil and make for oily hair or create dandruff in response to this stuff. Avoid it for healthy hair.
Sulphates – anything with sulphate in the name is a bad deal. Usually the foaming agent in shampoo, but also occasionally tossed into conditioner, sulfates will irritate the skin and eyes, causing rashes, irritations and allergic reactions.
Silicone – this is the substance in the conditioner that makes you hair appear silky and smooth, but prolonged use creates dull hair with little to no shine. Many forms of silicone used are also not water-soluble, meaning that you need to use harsher chemicals to strip it out and cause even more damage to get better results.
---
Why Does Organic Leave In Conditioner Benefit Me So Much More?
For centuries and possibly even thousands of years, mankind has been using organic ingredients to create hair fit for gods and goddesses.
Organic conditioners can give your hair all the natural luster and sheen you want without damaging your hair. It goes beyond that.
Natural ingredients also permeate the scalp, enhancing and enriching the follicles of the hair and skin and replenishing them with nutrients.
Technically, using natural shampoos or conditioners will improve the quality of your hair over time by restoring the reserves of substances that do this naturally in our bodies.
In some cases, organic conditioner has some unnatural ingredients in them too.
While 100% organic is healthier for you, it is still better to go for a partly organic conditioner over an ordinary one.
The reason is that the natural ingredients present confer protective benefits to your hair, lessening or neutralizing to harmful effects found in chemical products.
---
Natural Conditioner Ingredients To Look Out For That Revitalize Hair
These are some of the best ingredients to look out for in your organic conditioner.
Argan Oil – this oil is a best-kept secret in the East, being used for creating radiant skin, hair, and nails. Argan oil is particularly renowned for its amazing ability to regrow hair, so if you have a bald patch, look out for this miracle oil!
Coconut Oil – Coconut oil has many, many uses and is spoken of in the organic world over and over again. Coconut is naturally antimicrobial, anti-inflammatory and rehydrating helping to maintain a healthy gloss and sheen in hair.
Olive Oil – the ancient Greeks, Romans and most other countries of the Mediterranean have used olive oil as a part of their heritage for thousands of years. Olive polyphenols are excellent at conditioning and moisturizing the hair, also removing any infections in the hair and maintaining an appealing sheen and luster.
Nut Oils – nut oils, like almond oil, are particularly rich in Vitamin E and other antioxidants that aid in protecting the hair and scalp from any damage. Almond oil, in particular, will also soften the hair and imparts a sweet Earthly scent to it.
Avocado Oil – another oil rich in vitamin E, avocado oil also serves to protect and soften the hair. Another advantage of avocado though is that it is rich in omega-3 oils, an essential nutrient that most of us are deficient in, and one that plays a vital role in radiant skin, hair and nails.
Tea Tree Extract – this is a very commonly known about conditioner ingredient, even in commercial inorganic conditioner, because it is such a potent antibacterial agent. Tea tree is also good at stripping the hair of excess oil without creating dandruff or any other complications.
Rosemary Extract – Rosemary, much like tea tree, is also a potent antimicrobial agent and is used to soften and relax hair. Rosemary is known as an excellent ingredient for those with sensitive skin, having a soothing effect on the scalp.
---
Reviews: Best Organic Leave-In Conditioner
Here are some of the top leave-in conditioners that you can find online before purchasing pure oil extracts and doing it yourself!
---
This is a leave in conditioner that will help your hair to regrow with a sheen that will make others most likely jealous!

Argan oil is a superior source of antioxidants and polyphenols that hair needs to grow and flourish.

Anwapuhi Ginger is an exotic Hawaiin ingredient that helps to soften hair and restore vitality.

Repair damage done to your hair from UV exposure, radiation, blow drying or flat ironing.

This conditioner contains Vitamin E and B, both of which add to healthy hair and a healthy immune system.

Leave this conditioner in and undo the damage done by conventional shampoo and conditioners.

---
2
O'pro has made a unique secret organic formula to restore sheen and vibrance to your hair!

Loaded with primarily tea tree oil, vitamin E and olive oil, this organic conditioner will help to replenish many needed nutrients back into your scalp.

Many customers enjoyed the way it made their hair soft and shiny without being overly greasy afterward.

This conditioner does not only make your hair radiant, but it doubles as a hair detangler, allowing you to brush your hair more easily after.

Soothes rashes and skin irritations.

Suitable for any hair type, including weaves, afros or sensitive hair.

Sold in a pack of two.

---
3
This organic conditioner is made using the unusual Kukui Nut's oil, which enhances hair vitality from the roots up.

Jojoba oil and rice oil found in this conditioner add extra protein, which helps to strengthen the hair and prevents brittleness or breakage.

Babassu oil additionally found in this product will leave your hair feeling incredibly soft, shiny and luxurious.

Rich in Vitamin E and Omega-3 Fatty Acids, this conditioner contains a healthy dose of avocado oil for luster, moisture, and protection.

Fenugreek, Calendula, and many more ingredients help to prevent breaking of the hair and replenish your scalp with soothing antioxidants for further protection.

Made in USA.

---
4
This handrcrafted shampoo is excellent for stripping away excessive oils and moisture without drying out your hair.

The main ingredients in this conditioner include Aloe vera, olive oil, rosemary, sage and so much more, aimed at restoring hair to its original healthy state of being.

The manufacturers add Biotin, which is the primary requirement for hair regrowth.

Feel nurtured by nature as you let this leave-in conditioner soak into your scalp and rejuvenate your hair's luster.

Full refund if you are unhappy with the product.

Free of any chemical additives, such as SLS, parabens, silicone and more.

Vegan and animal cruelty-free.

---
5
This hair moisturizer is free of sulfates and other harmful ingredients, gently infusing the hair with natural moisture from the Jamaican black castor oil.

Peppermint is also a great hair ingredient, softening hair and leaving it feeling softer than a child's locks.

Shea butter used in this conditioner will replace any oils that were stripped from your hair, preventing damage or dandruff build up.

Free from fragrance, this conditioner uses natural essential oils to scent your hair.

Jojoba, aloe and rice protein allows for your hair to become naturally stronger without any breaking and with full sheen.

---
Index Table: Top Organic Leave-In Conditioners
---
---