Hair is the most important aspect of one's appearance. Sometimes we lose track to keep them as healthy and beautiful as they used to be. However, if you are experiencing hair problems, don't worry because we are here to provide you with the best clay shampoo.
Clay shampoo restores the natural look of your hair while also providing necessary nutrients. So, without further ado, continue reading until the end and purchase the best one based on your needs and preferences.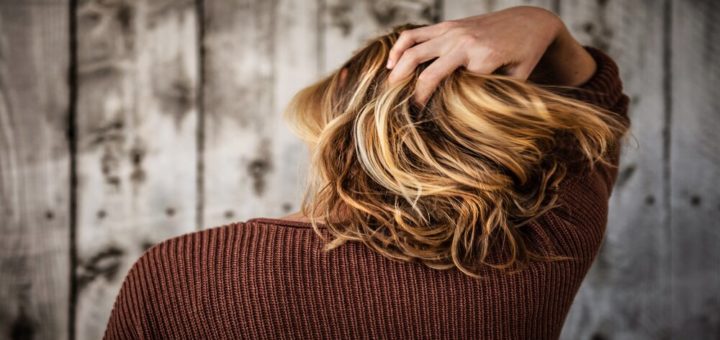 ---
Commonly Used Clays For Hair Washing
Clay hair washing is becoming more popular; here's a list of clays you can use to wash your hair and skin.

Bentonite clay – This is an excellent therapeutic clay for detoxifying and revitalizing the whole body. It's also used as a topical cleanser and detoxifier for the skin and hair. It is naturally highly absorbent, which makes it ideal for cleaning.
Rhassoul Clay – Moroccans have historically used this nutrient-rich clay for skin and hair care. Moroccan clay is a popular beauty product because of its powerful purifying, cleansing, and healing properties. It readily mixes with water to form a silky smooth paste that is an excellent hair cleanser.
Kaolin Clay – China clay is another name for this clay, which is commonly used in the cosmetics industry. Apart from that, it has the lowest pH and excellent cleansing properties. It eliminates impurities from the scalp and hair softly without removing natural hair oils, making it suitable for people with dry or sensitive skin.
French Green Clay – French Green Clay is an excellent exfoliant that removes dead skin cells from the skin's outer layer. Aside from that, it's great for washing your scalp. You can use French Green Clay to restore your damaged and dry hair.
---
Advantages Of Using Organic Clay Shampoo
Clay shampoo is a holy grail product for hair, so it's no surprise. Here are all of the ways it can help your hair:

Prevent Dandruff – Malassezia, a fungus, is the most common cause of dandruff. This fungus feeds on the excess sebum produced by your scalp. And this additional sebum is absorbed by organic clay shampoo, making your scalp uninhabitable for the fungus. It also helps to prevent dandruff and scrapes off any dandruff.
Promotes Hair Growth. – Just like using organic shampoo for thinning hair, all-natural mineral properties that have in this shampoo help to improve hair growth. However, it also cleans your hair follicles and removes dead skin cells from your scalp, promoting hair growth.
Stop Scalp Infection – If you have a scalp infection, organic clay shampoo is a lifesaver. It removes oil and buildup from your hair. Both of these activities guard your hair and scalp against bacterial and fungal infections.
Add Shine to Hair – This shampoo not only works as a wonderful hair mask, but it also revitalizes your appearance and gives your hair a new lease on life. It gives your hair shine, luster, and volume.
---
Things To Consider Before Purchasing
If the considerations listed below are taken into account, one would be able to decide on the best and most suitable shampoo for his or her hair.

Price – There are various kinds of hair shampoo. If you are purchasing hair shampoo, you should consider the price, and it is important before spending your money on the best clay shampoo.
Level of Damage – Shampoos are not only used to enhance one's appearance. They, too, have curative properties. If you are getting hair loss, there is a solution. Consider purchasing an organic clay shampoo to revitalize your follicles and scalp. However, this is something you can look into before making a purchase.
Expiry Date – Most of the time, we overlook this factor before making a purchase, so it is the most important to consider. Check the expiry date before adding it to your shopping cart.
Consider Hair Type – Individuals' hair quality and texture differ. As a result, you must consider your hair texture because it will help you select the best according to your needs.
---
Reviews: Best Organic Clay Shampoo
By considering all of these factors in mind, we have compiled a comprehensive list of the best organic clay shampoo that you can buy for your hair's health. On a more serious note, we'd like to inform you that if you make a purchase after clicking on one of the links on this page, we may receive a commission. However, you will not be credited any additional fees for the product.
---
1
Rhassoul clay has long been used as a natural detoxifying shampoo and conditioner for skin and hair.
This shampoo helps to repair and restore damaged hair, giving it a healthier appearance and encouraging natural hair growth.
There are no parabens, nasty oils, preservatives, or synthetic colors, and it is 100 percent organic.
In addition to this shampoo, it is great for removing toxins and improving skin elasticity in addition to hair repair.
---
2
Reef Repair® Coconut

Vegan Organic Shampoo
The cleansing, softening, and scalp moisturizing properties of the Reef Repair shampoo bar are incredible. It foams up quickly and leaves your hair feeling nourished, soft, and tidy.
It is packaged in biodegradable and environmentally friendly packaging and is safe for marine and aquatic environments.
Moreover, it is paraben-free, gluten-free, preservative-free, and sulfate-free.
Other advantages of this shampoo include its revolutionary softening and cleaning properties. Extra scalp nourishment and moisturization are provided by olive fruit and kaolin clay.
---
3
Taya I Am® White Clay

Blend Thickening Organic Shampoo
This shampoo cleans, conditions, and thickens hair while also adding fullness, body, and bounce.
Minerals and salts from the Amazon river are among the natural ingredients in this shampoo. Amazon white clay is used which is high in Retinol, Vitamin E, Potassium, Calcium, and Magnesium.
It's ideal for dry, damaged curly, thin, wavy, flat, weakened, and color-treated hair.
---
4
Ma'na Organix® Detoxifying Shampoo

Natural Hemp Oil shampoo
It provides your hair with rich moisturizer leather. Also, this all-natural shampoo bar cleans and moisturizes without stripping colors or removing essential oils for healthy hair.
Hemp oil that is 100 percent natural and organically sourced is a great way to prevent toxic chemicals. It is sulfates and parabens-free.
To avoid buildup and minimize plastic waste, this shampoo bar is biodegradable and packaged in non-plastic packaging.
Further, Rhassoul clay properties are of exceptional quality. Natural silica from Morocco, rich in minerals and used as a detoxifier because of its magnetic properties.
---
5
Laurel Essentials® Black soap

Honey Clay Shampoo
All hair types will benefit from this shampoo. It has nourishing and restorative properties that work best on curly, dry, or damaged hair.
Also, It is safe to use on color-treated hair, and it encourages the growth of natural hair.
Tea Tree Hair Oil and other essential oils are used to stimulate the scalp and foster hair growth, leaving you with long, lustrous hair.
Most specific quality, it is specially formulated to eliminate dandruff and remove buildup.
There was no chemical used. Also, 100 percent raw African black soap from Ghana, handcrafted with all-natural ingredients.
---
6
Zion Health® Clay Minerals

Adama Organic Shampoo
Adama Clay Shampoo has all of the ingredients you need to restore the health and shine of your hair.
Minerals in this shampoo help to balance the ph scale, enhancing the quality of your scalp and preventing hair loss and waste buildup.
Without using harsh chemicals, ADAMA clay minerals bring extra gleam and shine to your hair.
This mild cleanser is ideal for color-treated hair as well as hair that has been dulled by overheating.
---
Index Table: Top-Rated Organic Clay Shampoo
---
---