Hair wax is used every morning when we style the hair. Therefore, it is a good idea to choose a product without unwanted chemicals—i.e., best organic hair wax.
Several brands offer 100% organic hair wax. None of the ingredients included will have adverse effects on your hair, your skin, or the environment in general.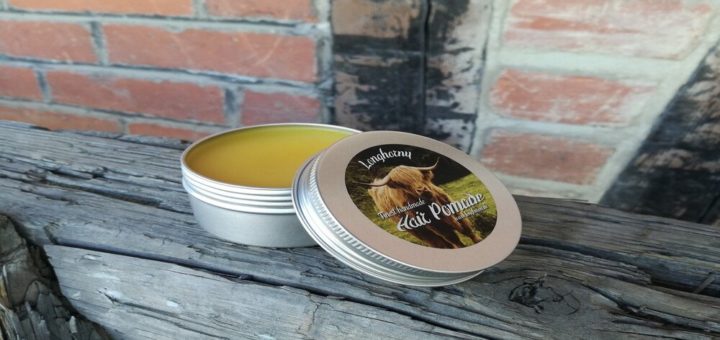 ---
Conventional Hair Wax: Side-effects
Everything has its hits and miss, and hair wax (read: 'regular', 'conventional') is no exception. Let's have a look on the side effects of your regular hair wax which you may be unaware about:
Can cause hair loss: Using hair wax way too frequently might cause excessive hair loss. So use it in moderation.
Can damage your hair: Your regular hair wax is made from various chemicals, which can cause scalp and hair damage. The chemicals may damage hair follicles by altering the oxygen supply to the scalp.
Greasy hair: After applying hair wax, you will be left with a greasy and oily scalp. Wash it thoroughly to prevent hair damage.
Wax build up: Between washes, chemicals in the hair wax may oxidize and break down into potentially irritating substances. This, in turn, translates into the dry, itchy, irritated scalp.
Can disrupt endocrine system: Preservatives and chemicals in the hair wax can contribute to endocrine-disrupting effects, collectively known as the 'cocktail effect'.
---
All About Applying Organic Hair Wax
Now that you're well aware of the importance of avoiding regular chemical hair wax, here's what you need to know while applying the best organic hair wax.
Dry Your Hair – Your best bet when applying organic hair wax is to dry your hair entirely while achieving the desired look. Applying wax to wet hair can cause dryness and reduce hair volume.
Use as little product as possible – You will still be able to achieve the style that you desire.
Heat It – Hair waxes usually have a harder consistency when you first open them, but the product will soften if you heat it.
Spread the Wax Thinly – Start with a dime-sized product and work spread it on your palms, fingertips, and between your fingers.
Keep the Wax Off Your Scalp – to avoid a greasy look.
---
What Makes a Good Organic Hair Wax?
Good ingredients: You want to look for hair wax that is made of organic/botanical ingredients. For instance, try to get products that are rich in natural oils/amino acids, so your hair doesn't get stripped of its' natural oils. Avoid alcohol-containing product, as it dries up your hair.
Product Base: Petrolatum-based hair wax is too strong and can strip away your hair's natural oils. Opt for soy wax or beeswax-based products that are softer, easier to wash off, and prevents wax buildup. This will save you from dandruff, hair loss, and itchy scalp.
Hold and finish: Hold can range from low to medium, high, super high, or industrial level hold. To determine the right level of hold you'd want.
Organic certifications: Certifications ensure your product has less or no harmful chemicals in the formulation of natural hair wax.
---
Reviews: Best Organic Hair Wax For Men And Women
Whether you are sporting curly, wavy, straight, long or short hair, it doesn't matter since an organic hair wax is the best bet. Get to know the five best organic hair wax brands in the market today by scrolling down. Also, we'd like to inform you that we earn a small commission from the product links in the article.
---
1
With Mister Pompadour Hair Wax, you can achieve even the most complex hairdos with ease. It offers high holding to keep your hair the way you want it to be.
The key ingredients of Beeswax, Hydrolyzed Soy Protein, Lanolin Wax, Castor oil, and more make it one effective blend to use on your hair.
Ideal for all hair lengths, types, and styles, it comes free of alcohol, parabens, and sodium chloride.
With this wax, all it takes is one post-shower application, and you are done. And, it has amazing long-lasting results.
---
2
For those of you who always have a 'soft corner' for pomades, this is one perfect brand. It contains four organically sourced ingredients (Shea Butter, Coconut Oil, Carnauba Wax, and Pine Essential Oil) to grow strong and thick hair.
With this product, no matter how unruly your hair gets, you need to apply a single coat, and you are done for the day.
It contains no harmful or artificial chemicals and works as an all-rounder to improve the health of your hair.
Other valid reasons to buy: it is 100% USDA Certified Organic, Non-GMO, Cruelty-Free, Paraben-Free, Sulfate-Free,
Preservative-Free and SLS-Free.
---
3
This cream-based medium hold Kingpin organic hair was is ideal to make your hair softer.
The natural hair wax contains castor oil and beeswax for a shiny and satiny finish for your hair.
This chemical free hair wax has organic carnauba wax to hold the hair with medium strength.
Moreover, this is the best natural hair wax to hydrate and condition your hair with style.
---
4
When it comes to natural hair wax brands, few have managed to maintain the level of standards and quality. And MaxWax Natural Hair Wax happens to be one of those products.
It is perfect in the sense that it gives you a matte finish and uses herbal ingredients so that you never have to face any adverse effects.
It uses Hydrolyzed wheat protein, which is not just great for repairing but also moisturizes and prevents breakage.
The wax also contains Aloe Vera, which is a revolutionary product since it hydrates hair, stimulates blood circulation, and improves oxygen transportation.
---
5
There are certain things which you must expect from your hair wax brand. And Kenra Platinum manages to check all boxes on that list.
The product is safe to use, and at the same time, it is also not tested on animals.
The chemical free hair wax is specialized to bring out soft, movable feel. Plus, it also gives that long-lasting matte look that every woman craves for.
And with this best natural hair wax for women, it isn't just about a single style, for it lets you experiment many, many styles each passing day.
---
6
Get this organic hair pomade that comes in a metal tin for a convenient application.
This chemical free hair wax contains coconut oil to give shine and nourishment to your hair.
Moreover, this best natural hair wax has babassu oil to impart the emollient properties to the pomade.
The organic hair wax will make your hair look good and smell amazing with the vanilla and pepper scent.
---
7
This product is hand ccrafted in the USA.
Organic beard wax is used for hair control.
It is made with all-natural and organic ingredients that soften and conditions to tame unruly beard hairs.
---
8
This salon-quality product is non-toxic, Chemical Free, Vegan, GMO-Free, Gluten Free, as well as cruelty-free.
It provides a light hold on the hair, adds shine, and naturally enhances curls.
This product is made in the USA.
---
9
This certified Organic and 100% Natural Hair Pomade is handcrafted in Denmark.
It provides medium hold with a great shine.
This hair wax is made with oil and wax so that it could be a little greasy.
It provides a medium-soft hold and is suitable for all kinds of hair, long or short.
This handcrafted product is free from any chemicals or synthetic ingredients.
It contains Organic Argan, Jojoba, and Almond Oil, as well as Organic beeswax, Lanolin, Organic Shea Butter, and Organic Coconut Oil and some essential oils (Organic Lime, Patchouli, Orange, tee tree), to nourish and tame the hair.
---
10
It carries the USDA Organic seal that guarantees that this organic pomade contains at least 95% organic ingredients and meets the highest processing standards as defined by the USDA.
All ingredients used in this pomade are certified organic, Non-GMO, Gluten-Free, Cruelty-Free, and Handcrafted. This organic pomade does not contain any mineral oil.
It is also free of any toxic chemicals, Parabens, Sulfates, Phthalates, Petroleum, Preservatives, or any Artificial Coloring or Fragrances.
This Organic Hair Pomade helps with dry scalp, healthy hair growth as well as scalp maintenance and promotes shiny and soft hair.
It is light and not heavy on the scalp.
---
Index Table: Top Rated Best Organic Hair Wax
---
---