Whether you want to build muscle, lose weight in the new year or boost your nutritional intake, organic meal replacement shakes are the way to go!
Find out more below on the benefits of organic meal replacement shakes, and why powders are better than premade drinks as well as what features are best.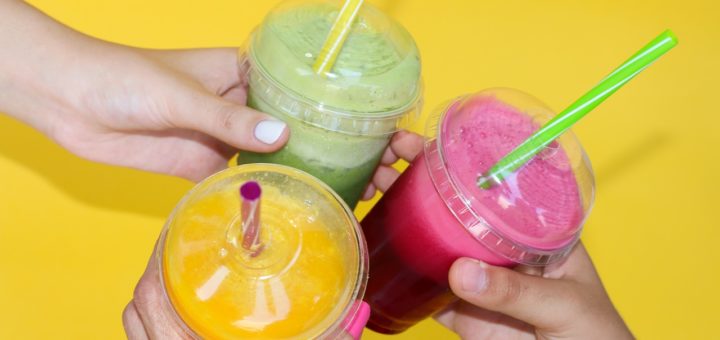 ---
5 Benefits of Using Organic Meal Replacement Shakes
Using organic meal replacement shakes will change your life in many more ways than you can anticipate. Here are a few reasons why:
Enhanced Energy – Adding organic meal replacement shakes to your diet results in having extra energy. Your body spends less effort on digesting food and instead gets access to a wealth of easily metabolized nutrition and protein.
Weight Loss – Many of the ingredients in organic meal replacement shakes help to burn fat and support our metabolism. This takes a lot of pressure off the liver and gut, which is one of the biggest causes of undesirable fat deposits in the body.
Improved Mood – Boosting your nutritional intake has a direct correlation on your mood, helping to balance hormones and lowering stress in the body.
Better Immune Function – All the healthy ingredients in organic meal shakes, such as probiotics and antioxidants, help to support your immune system. By reducing inflammation, supplementing gaps in nutrition and having extra energy, the body functions a lot better as a whole.
Saves Time – Using an organic meal replacement shake will save you a lot of time. Instead of taking an hour to cook a block-buster nutrient-dense meal, all you have to do is add the powder to water, shake and drink up! Save time without compromising your health.
---
Why Meal Replacement Shake Powder Wins Over Premade Drinks
When it comes to meal replacement shakes, there are two options.
You can either buy powder and make the shake yourself, or you can buy a premade drink in a bottle.
However, premade drinks are generally not that healthy for you to ingest on a regular basis.
Here are a few good reasons why powder is the healthiest option:
Less Plastic – Ordering a premade meal replacement drink in a plastic bottle comes with multiple health concerns revolving around plastic. Plastic bottles are often lined with BPA, BPS or BPF, all of which contribute to hormonal imbalances, endocrine disruption, rapid weight gain, and even cancer. Aside from these linings, the plastic itself leaches phthalates and other gases into your drink when heated (such as through shipping or distribution). These other compounds wreak similar havoc as BPA, and it's derivatives. The bottom line is that making your shake up fresh from a powder avoids all this trouble.
More Sustainable – Ordering a large tub of powder is more sustainable for our planet than ordering multiple premade drinks. Instead of throwing away dozens of plastic bottles or supporting the manufacture of plastic bottles, help the environment by being more efficient with your purchase decisions.
Lasts Longer – The powder lasts far longer and is actually much more cost-effective than consuming a meal replacement shake per day.
Has Multiple Uses – Why limit your use of such an amazing source of nutrition? With meal replacement powder, you can bolster the nutritional content of many foods such as home-baked goods, smoothies, salads and more. Simply sprinkle the powder over your food as desired.
Preservative Free – A meal replacement drink will not last very long after it's made, which is why manufacturers of premade ones usually add preservatives. The majority of preservatives are very unhealthy for us, contributing to increased inflammation in the body as well as destroying our immune systems.
---
Best Features of Organic Meal Replacement Shakes
The below features will enhance the quality of your organic meal replacement shake, making them even healthier for you!
Superfoods – Keep your eyes peeled for superfoods. These are foods like chia seeds which are packed with nutrients that your body needs.
High in Protein – What we previously thought we needed for energy production has been recently proven to be false. Instead of eating sugars for energy, science has now shown us that in fact, it's the protein that gives us the most energy. Make sure the meal replacement shake you opt for is high in protein so that you can keep going for the whole day without faltering.
Probiotics – Many people are in dire need of probiotics to help correct their gut's microbiome. Without all the beneficial bacteria in your gut, you will battle to digest anything at all, and your immune system will suffer because of it. Probiotics in your meal replacement shake will ensure that you digest your food easily, giving your metabolism the kickstart it needs.
Vitamins & Minerals – Most meal replacement shakes are loaded with vitamins and minerals from natural plant sources (such as kale or superfoods). Since most people do not get near their daily dose of vitamins or minerals, having additional amounts added to your shake will make it all the more beneficial for you.
Free of Additives – Make sure the powder is free of any additives, colorants, fragrances, artificial flavorings or preservatives to avoid unnecessary health concerns.
---
Reviews: Best Organic Meal Replacement Shakes
The below organic meal replacement shakes are not only nutritious and easy to use, but they taste delicious too!
---
Get the optimal nutrition you need for health and performance in your day-to-day activities with this daily essentials shake.

Comes complete with a shaker and two packs of dense nutrition, making it easy to get your fix no matter where you are.

Say goodbye to that long list of health supplements and hello to your favorite all-in-one meal!

These meal replacement shakes have probiotics and digestive enzymes for easy absorption and digestibility.

100% organic and free from any harmful additives, this product only contains clean organic food in the form of powder.

---
2
Orgain specializes in high-end organic products which are guaranteed to enhance the quality of living life in the fast lane.

This meal shake is high in protein and contains the right amount of dietary fiber to suit your daily needs.

Perfect for those who don't have the time to eat but need their energy levels stable, such as moms, athletes, business executives or health professionals.

Stock up on nutrition, curb hunger and achieve more with the extra energy that this shake is bound to give you!

Free of additives, preservatives, GMO, gluten, soy, and dairy, as well as being entirely organic, vegan and kosher.

---
3
Garden of Life pride themselves in being able to deliver some of the most sophisticated health products on the market.

Perfect for those who live an active lifestyle, this raw vegan organic meal replacement shake is loaded with all the vitamins, minerals and antioxidants your body needs.

Added probiotics and digestive enzymes will get your metabolism working, making it very easy to digest.

Use this meal replacement shake for post workout recovery to help you put on lean muscle and get in tip-top shape.

Available in three different sizes and four different flavors.

---
4
This is the ultimate raw organic meal replacement shake for those who want to burn fat and get back in shape.

Save time while being out on the go with this meal replacement shake, which is full of everything you need for a complete meal.

Fight those cravings by eating this instead and watch all the unnecessary fat melt off your body!

For those who need the extra protein, such as vegans, vegetarians or body-builders, this shake contains about 30% more protein than other brands.

Contains 13 different digestive enzymes and lots of probiotics to aid metabolism, helping you to digest any food optimally.

---
5
For those who are body building or training for fitness, this protein shake is ideal for you!

High in protein as well as an impressive amino acid profile, you'll have the body you desire in no time.

100% organic, vegan and GMO-free, this protein shake is ideal for those with sensitivities and allergies.

Not only is this shake super healthy for you, but it tastes great too.

Rich in all the vitamins and minerals you need to keep your body and electrolytes in balance.

Free of any preservatives, additives, dairy, soy, gluten, and sugar.

Contains probiotics for quick absorption.

---
Comparison Table: Top Organic Meal Replacement Shakes
---
---