Organic canned soups are the ideal choice for your mid-day cravings.
These are easy to prepare and also nutritious.
Let's have a look at the best organic canned soups.
Along with that, this blog contains everything you need to know about organic canned soups.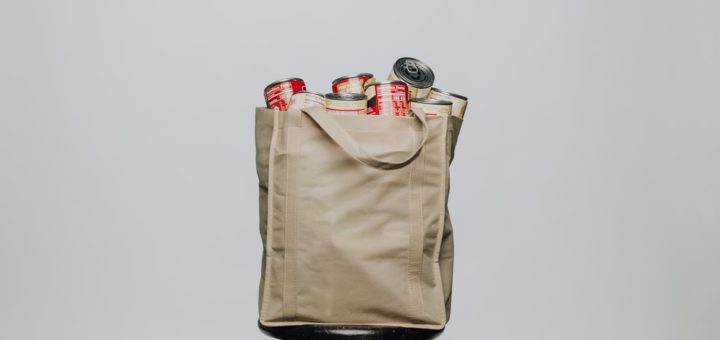 ---
---
Different Types of Organic Soup
Canned soups are healthy treats for you and your family. However, these come in different formats that are quite similar. Therefore, below are some organic soups for you to try.

Dried Soups – Dried soups are available in pouches and must be in a pot and mixed with water. When it comes to boiling, the ingredients look like they have been added while preparing them.
Soups in a Bowl – These soups do not need to be prepared on the gas stove. You must add boiling hot water into the can or bowl and let it do the magic. After five minutes, the soup will be prepared for you to try! A perfect combination with organic brown rice.
Liquid Soups – These are condensed and must be made a little thin by adding water. Liquid soups come in the form of a thick paste.
Chilled Soup – Chilled soups are easily heated in a microwave or a stove. These are kept in the fridge and used whenever you crave something sweet and sour!
---
How to Choose the Best Organic Canned Soup?
The organic canned soup tastes great but can also cause some health conditions. Therefore, you need to choose a few ingredients carefully. Here is all you need to look for while purchasing organic canned soup.

BPA-free – Canned food comes with a chemical known as BPA, which may increase the risk of some diseases. Make sure you always choose organic soups that are BPA-free so that you can enjoy them without having to compromise your health.
Look for Vitamins and Minerals – While consuming canned soup, look for varieties with less than 10% fiber loaded with vitamins and minerals. For a healthy choice, choose soups made of beans, veggies, and lentils.
Less Sodium – Organic canned soups have a high sodium content. If you suffer from diabetes or blood pressure, ensure your canned soup has less than 600 milligrams of sodium.
Low Energy Density – Energy density refers to the number of calories in one gram of food. Food with high water content has a low energy density. Canned soups have a lower energy density since they have more water. Therefore, make sure you buy dried, canned soups.
---
Tips to Make an Organic Canned Soup Better
Sometimes organic canned soup needs an extra flavor. You can easily fix it with the following ingredients.

Vegan Croutons – Croutons are fried pieces of bread and taste amazing in a soup. These make canned soups less boring. Add a few croutons while you are preparing soup, and enjoy it!
Herb/Spices – There are times a soup needs extra salt or pepper. You can also add fresh basil or rosemary.
Vegetables – Freshly cut vegetables are a great addition to any canned soup. It enhances the taste and adds extra flavor.
---
Reviews: Best Organic Canned Soup
The below list consists of the best organic canned soup. Also, this is to inform you that we may receive a commission if you buy any product from the links mentioned below.

---
1
This soup contains delicious flavors without a fish stock, making it a pure vegan option.
It is easy to prepare and contains zero gluten, MSG, cholesterol, and saturated fat.
Add 6-8 ounces of hot water and stir the contents of one envelope.
The production of this soup avoids the use of GMOs and pesticides.
It is the most healthy option if you are looking for a health-aware lifestyle.
| Rating Category | Weight % | Score |
| --- | --- | --- |
| Packaging | 30% | 100 |
| Nutrients | 25% | 100 |
| Gluten-Free | 20% | 95 |
| Low-Fat | 15% | 90 |
| Flavor | 10% | 95 |
| Total Score | 100% | 97 |
---
2
Health Valley® Gluten-Free

Canned Soup
This canned soup is made with organic tomatoes.
It is low in fat and sodium, with no salt added.
You will find this canned soup to be an excellent source of antioxidants and Vitamin C.
The lining of the can is BPA-free.
The American Heart Association certifies it.
| Rating Category | Weight % | Score |
| --- | --- | --- |
| Packaging | 30% | 100 |
| Nutrients | 25% | 100 |
| Gluten-Free | 20% | 90 |
| Low-Fat | 15% | 90 |
| Flavor | 10% | 95 |
| Total Score | 100% | 96 |
---
3
Dr. McDougall's Right Foods® Canned

Soup
Flavored perfectly with spices and herbs, this organic canned soup comes with 290mg of sodium per serving.
It is not only organic, but it is also gluten-free.
The soup is super easy to make. You have to pour it in a pot to heat and serve!
Every meal is plant-based and sustainably packaged, which makes it perfect for vegans.
| Rating Category | Weight % | Score |
| --- | --- | --- |
| Packaging | 30% | 100 |
| Nutrients | 25% | 95 |
| Gluten-Free | 20% | 90 |
| Low-Fat | 15% | 90 |
| Flavor | 10% | 95 |
| Total Score | 100% | 94.75 |
---
4
Jalostaja® Vegan

Canned Soup
This ready-to-serve organic canned soup is a healthy alternative for all your cravings.
It comes in a BPA-free can, which makes it perfectly sustainable.
Whenever you require a good meal rich in fiber, turn to Jalostaja canned soup.
The canned pea soup has a superior taste and flavor.
---
5
Eden® Onion & Bay Leaf

Organic Soup
Anyone can prepare Eden fat-free soup in a few minutes.
It is an organically grown and processed food.
This onion and bay leaf soup are full of nutrients.
The taste is of great quality and makes sure your tummy stays full.
---
6
Amy's® Organic

Lentil Soup
Amy's lentil soup is easy to prepare. Simply heat it and serve.
It contains 11g protein and 8g fiber per serving.
The soup is made of organic green lentils and vegetables.
Perfect for vegans, this soup is gluten and lactose-free.
---
7
Wolfgang Puck® Free Range

Organic Chicken & White Rice Soup
This is a delicious soup made with chicken, white and wild rice, cooked in a savory stock seasoned with herbs and spices.
Celebrity chef Wolfgang Puck develops this soup.
It is made with authentic and organic ingredients, keeping your health in mind.
This soup is perfect for when you have no time to cook but are not ready to compromise on flavor and nourishment.
It is advised to garnish it with a sprinkle of parsley to enhance the flavor.
---
8
Pacific Natural Foods® Creamy

Organic Tomato Pepper Soup
This soup is made with organic ripe tomatoes, slow-roasted red peppers, organic milk, and a warm blend of spices to take it up a notch in flavor compared to a traditional tomato soup.
The garlic and onion in this soup are added to round out the spicy flavor and add depth.
This soup is vegetarian and Gluten-Free, without any harmful ingredients.
You can easily open it by twisting the open carton and heated in a microwave or on the stovetop before consumption.
---
9
IMAGINE® Farm Fresh

Organic Creamy Soup
This package contains one 32 oz carton of Imagine Organic Creamy Potato Leek Soup.
It is made with farm-fresh organic potatoes and sautéed leeks.
The roasted garlic is added for flavor depth as well as for its unique flavor and fragrance.
This product is dairy and gluten-free, as well as certified Kosher and vegan.
The Imagine Creamy Organic Soup is Non-GMO Project Verified and USDA-Certified Organic.
---
10
Amy's® 6 pack

Organic Soup Packs
This product is Certified USDA Organic, Gluten-free, and vegan.
It is made with Verified Non-GMO ingredients and does not contain any preservatives.
These organic soups come in Non-BPA lined cans to reduce the risk of toxins.
This package contains three packs of organic lentil vegetable soup and three packs of organic chunky vegetable soup.
---
Index Table: Top-Rated Organic Canned Soup
---
---