Some of the links in this post are affiliate links. This means if you click on the link and purchase the item, I will receive an affiliate commission at no extra cost to you. All opinions remain my own.
An organic, naturally derived cake mix is a clean alternative to maintain health while indulging in its sweet goodness. But, it is not readily available without going through shelves of cake mixes. We have compiled what you should look for and where to find the best organic cake mix.
You can also learn about things to avoid while choosing and how an organic counterpart is better for your body.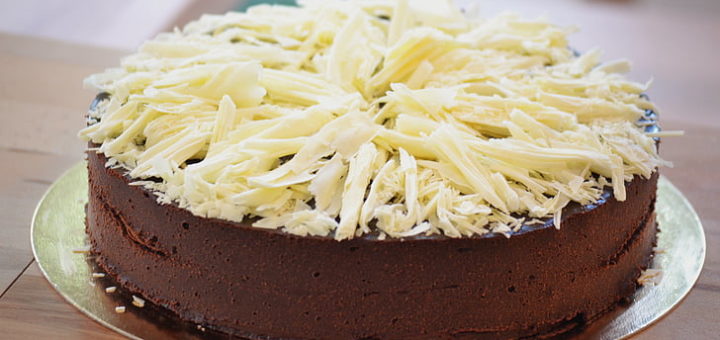 ---
Buying Considerations For Organic Cake Mix
You will find plenty of cake mixes in the market. Here are some things you should consider before buying the organic cake mix.

Flavour – You can pick from basic flavors like vanilla and chocolate. If you are feeling adventurous, you can try lavender, red velvet, and pumpkin-flavored mixes as well.
Ingredients – Look for healthy protein-rich alternatives in the batter like brown rice flour, buckwheat, and sorghum.
Natural – See that the ingredients used are Non-GMO and are naturally derived like plant-based alternatives.
Sweetness – You can choose from no sugar or low sugar mixes to keep those calories in check.
---
Benefits Of Organic Cake Mix
A clean organic shift from the unhealthy carb-rich cake mix will be good for your health while you can enjoy the rich taste. Here are some benefits of an organic cake mix.

Healthy – The ingredients are mostly rich in proteins, micro-nutrients to fill up your body with nutrition.
Quick – You will be able to bake a cake in 20-25 minutes without going through crazy exact measurements.
Vegan – A vegan choice will be peaceful for your mind without any dairy and harmful ingredients.
Non-Toxic -Aside from cake mix, organic potato chips are proven an organic food and are free from heavy metals like mercury and lead, which are carcinogenic in nature.
---
Features Of A Good Organic Cake Mix
You can twist around the cake mix to create your recipes. Here are some features of an organic cake mix to make the baker in you happy.

Versatility – You can bake muffins, cupcakes, and waffles with the cake mix and even add ingredients and toppings that you like.
No-Mess – Usually, baking is a very messy task and will leave your kitchen in flour and multiple dishes. A cake mix will come in handy for a no-mess dessert.
Easy – Even if you do not know how to bake, you can make the perfect cake with very few steps.
Texture – The texture of the box cake is fresh, just like the homemade cake without any artificial substances in it.
---
Reviews: The Best Organic Cake Mix
Here are some delicious cake mixes to indulge in for your sweet tooth cravings. Also, we would like to inform you we shall earn a small commission with every purchase made through the links in the article.

---
1
Relish in this vanilla-flavored cake and cupcake mix with all organic ingredients.
You can bake a perfect cake with a mixture that will give you a moist and rich taste.
The batter has no dairy, soy, or nut ingredients suitable for allergic people.
This cookie baking mix will give you an experience as if it is made from scratch.
Also, you can customize the cake batter with your own twists as well.
| Rating Category | Weight % | Score |
| --- | --- | --- |
| Flavor | 25% | 100 |
| Sugar-Free | 25% | 100 |
| Nutrients | 20% | 95 |
| Non-GMO | 20% | 90 |
| Texture | 10% | 95 |
| Total Score | 100% | 96.5 |
---
2
XO Baking Co.® Flavorful

Certified Chocolate Cake Baking Mix
Get this organic junk-free cake for your family with no added artificial sugar and ingredients.
The cake mixture is easy and quick to turn into a fluffy and delicious treat.
You can bake a home-like cake in just twenty minutes without the hassles of measurements.
All the ingredients used are fairly traded and organic to make them good for health.
There is no extra added sugar in the mix to make the sweet low and delicious.
| Rating Category | Weight % | Score |
| --- | --- | --- |
| Flavor | 25% | 100 |
| Sugar-Free | 25% | 100 |
| Nutrients | 20% | 90 |
| Non-GMO | 20% | 90 |
| Texture | 10% | 95 |
| Total Score | 100% | 95.5 |
---
3
European Gourmet Bakery® Wheat

Organic Cake Mix
The cake mix has an original vanilla flavor without the taste of artificial essence in it.
You can make the cake with your own recipe and ingredients to make it fancier.
The ingredients used in the batter are organically derived from natural sources.
Get a home-like taste from the convenient and easy-to-bake cake mix.
You can save time without having to run to the bakery for a freshly baked cake.
| Rating Category | Weight % | Score |
| --- | --- | --- |
| Flavor | 25% | 100 |
| Sugar-Free | 25% | 95 |
| Nutrients | 20% | 90 |
| Non-GMO | 20% | 90 |
| Texture | 10% | 95 |
| Total Score | 100% | 94.25 |
---
4
Probio® Buckwheat

Healthy Organic Cake Mix
You can create a gluten-free dessert with this cake mix rich in fiber content of natural flours.
Moreover, the ingredients are rich in proteins and won't make you feel guilty about calorie intake.
You can also add a flavoring of your choice or choco chips to make the recipe more delightful.
The cake mixture has perfectly measured ingredients to give a soft cake each bake.
Say goodbye to messy cake recipes with this instant mix with organic ingredients.
---
5
Wholesome Chow® Lavender

USDA Organic Cake Mix
The Wholesome Chow caters to health-conscious people with easy and healthy cake mixes.
Indulge in this aromatic lavender flavored cake with calming and relaxing benefits to your senses.
You can also make singles serve cupcakes and muffins from the mix.
The cake mix is rich in brown and white rice flour to make it a healthy treat for the evening.
The mix contains real lavender flowers to fill up your kitchen with the lavender aroma while baking.
---
6
ColorKitchen® Red Velvet

Plant-Based Cake Mix
Enjoy the rich red velvet cake at home with this plant-based ready-to-make cake.
You can use the mix for baking red velvet muffins, donuts, waffles, and cupcakes with your recipe additions.
The red color is naturally derived and is stable in heat to make your cake look radiant.
There are no toxic ingredients used in making the mix to ensure it is healthy and 100% natural.
It is a healthy switch to the unhealthy calories-filled carb-rich cake mixes for weight watchers.
---
7
Amisa® Organic

Chocolate Cake Mix
This organic Chocolate Cake mix from Amiso results in a delicious and indulgent cake.
It is Gluten-Free, Wheat-Free, and made with Wholegrain ingredients.
This cake mix contains ingredients that make it an excellent Source of Fibre.
It may contain traces of milk, lactose, and soya.
This chocolate cake mix is simple to prepare with step-by-step baking instructions available on the box.
---
8
Simple Mills® Vanilla

Almond Flour Baking Mix
This package contains an 11.5-ounce box of Simple Mills Vanilla Cupcake and Cake Mix.
It is made with a delicious blend of almond flour and coconut flour to increase nutrient value as well as coconut sugar for a lower glycemic impact.
This cake mix is made with only simple, whole food ingredients, without any artificial products.
This product is certified Gluten-free, free of Grains, Soy, Corn, Dairy, and Gums/Emulsifiers, as well as Paleo-Friendly and Non-GMO Project Verified.
---
9
Cusi World® Andean

Organic Quinoa and Oat Cake
This is an Organic, Vegan, and Wholegrain cake mix box.
It does not contain any artificial colors, or flavors, making it safe to consume.
This Organic Quinoa Oat cake mix comes in a delicious and rich chocolate flavor.
It does not contain any wheat or preservatives and is made with simple ingredients.
---
10
Mom's Place Gluten Free® Buttery

Vanilla Pound Cake
This vanilla pound cake mix is the ultimate dessert and can be turned into any fancy dish.
It is Gluten-Free and made with healthy, natural ingredients.
It comes in a delicious vanilla flavor that is well-loved by everyone.
This cake mix comes with a buttery taste and texture.
---
Index Table: Top-Rated Organic Cake Mix
---
---