Looking for the best organic facial moisturizer? Look no more!
Scroll down for more information on why it's important for everyone to moisturize, what the difference is between all-natural and organic, as well as what the best organic moisturizers are made from.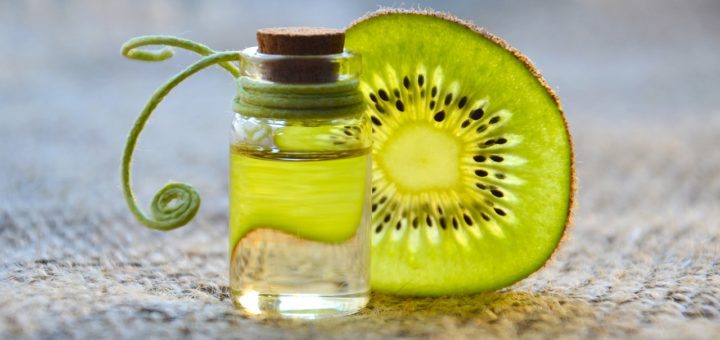 ---
Do All Skin Types Need To Moisturize?
The answer to this question is not so simple, but the ultimate answer is yes.
Our skin has a layer of natural oils that our pores tend to secrete.
This barrier protects the skin, keeps it hydrated and even prevents infections.
Most people who have dry skin will already know the benefits of moisturizing to replenish this natural barrier.
Those of us who have excessively oily skin, combination skin or "perfect skin" will wonder why moisturizing is necessary.
The truth is that when we take a hot shower, the temperature of the water destroys this natural oil barrier.
Therefore, everyone needs to apply moisturizer after a shower to prevent their skin from either drying out, producing too much oil or getting acne.
When our skins produce too much oil, it's often due to a malfunction of the oil glands.
This can occur because the oils got stripped in the first place, which causes an overproduction of oils.
To correct this, one would need to remove the oils away with a facial cleanser before applying moisturizer to ensure the skin remains perfect.
---
Organic vs. All-Natural: What's The Difference?
Regarding moisturizer, research is starting to show that the natural stuff is by far better for restoring a healthy balance to our skins.
Organic and all-natural products have taken the market by storm in recent years because of this, but what is the difference? Unfortunately, all-natural products do not necessarily mean 100% healthy!
Technically, anything based off of petroleum can be labeled as "natural" because petroleum is found in nature, even though it is toxic to our skin.
Many manufacturers use petroleum and other chemical bases in their moisturizers and label them as "all-natural". These chemicals may give moisturizer a nice, smooth feel, but they will strip the oils away from your skin and cause many skin problems.
Organic, on the other hand, refers to genuinely natural products that have been grown using the safest known agricultural methods.
That means that it won't contain chemicals, pesticides, herbicides, or any other toxic compounds. In other words, 100% organic products are ultimately the best for you and your skin.
---
Best Organic Facial Moisturizer Ingredients & Why
These five ingredients are exceptional when it comes to moisturizing your skin. Let's take a closer look at them:
Beeswax – Beeswax, as well as honey, have been used for centuries as a preservative and a wound healer. Beeswax can heal wounds, burns and reduce scar tissue over time. It also seals in your skins natural oil defense barrier without causing harm.
Olive Oil – Olive oil is rich in oleic acid and vitamin E, two compounds that work wonders on restoring the skins proper function. Vitamin E also helps other nutrients to travel deeper into the skin, helping the entire moisturizer to have a more potent effect.
Argan – Argan oil has shocked many by being so good at restoring skin, hair and nails.
Vitamin C – Vitamin C helps to keep moisture in your skin, rehydrating it and giving it the antioxidant boost it needs. Due to this, lemon, orange, grapefruits, and any other citrus fruit extracts will also contribute nicely.
Frankincense – This age-old essential oil has recently come in the health limelight for it's ability to fight skin cancer and repair skin tissue!
---
Reviews: Best Organic Facial Moisturizers
Here below is a premium selection of organic facial moisturizers, each designed to promote radiantly youthful skin!
---
Treat your skin with this refreshingly pure organic facial moisturizer, made entirely from 100% organic ingredients.

The astounding combination of frankincense, argan oil, and beeswax all contribute to making your skin feel silky smooth.

The use of honey in this formula confers antimicrobial protection to your skin, as well as stimulating collagen for skin cell regeneration and elasticity.

All the essential oils and other plant extracts used in this are food-grade, USDA certified organic and cold-pressed making them of exceptional quality.

Rehydrate and nourish your skin back to optimal health with one of the best organic facial moisturizers.

---
2
Rich in vitamins, naturally occurring minerals and antioxidants, this 100% organic facial moisturizer will gently bring your skin back into balance.

Green tea, blue-green algae, witch hazel and oats all have incredibly softening effects on the skin, making it feel smoother than a baby.

Tea tree oil and lavender both work together to treat any skin infections, which is the number one cause of acne.

Jojoba, olive oil, and a few other Vitamin E rich oils help to penetrate the skin at a deeper level, allowing all 32 of these organic ingredients to work better!

Cucumber, lemongrass, and mandarin orange extracts all help to keep the skin hydrated and well-toned.

---
3
This non-greasy facial moisturizer by Christina Moss Naturals is 100% organic and made up of a host of anti-aging ingredients to repair your skin!

All the natural ingredients help to fight off free radicals, giving you protection from stress and the sun.

No artificial scents or additives were used in the making of this product – instead, it has a light, natural star anise seed scent.

Rich in resveratrol from grape seed and apricot kernel extracts which re-youths your skin, helping to burn fat and retain elasticity.

Avocado oil and almond oil as bases in this product are rich in vitamin E as well as encouraging the build-up of collagen in your skin.

---
4
This moisturizer is full of block buster organic ingredients from MSM to manuka honey, aiding skin of all types (even those with eczema).

The blue-green algae stimulate the production of collagen in the skin, which restores elasticity and promotes a healthy glow.

MSM and Cehami extracts are brilliant for those with burns, cuts, inflammation or skin conditions which are painful, dramatically reducing all these symptoms.

The fabulous combination of shea butter, cocoa butter, coconut oil, olive oil, and hemp oil are all loaded with antioxidants and retain the skin's natural moisture barrier.

Made free of all petroleum additives, fragrances, alcohol, parabens or phthalates.

---
5
If you are looking for something to help incredibly sensitive skin, then you ought to try this pure bee moisturizer.

Made from the healing ingredients of honey, beeswax, pollen and propolis, this product can help all those with skin conditions like dermatitis, eczema, and psoriasis.

Combined with the skin-penetrative properties of both olive oil and extra Vitamin E, this product will go to the bottom layers of the skin to work its soothing action.

Very moisturizing and rehydrating to the skin, honey and the other bee ingredients will stimulate collagen production in the skin.

This product also smells incredible thanks to the sandalwood oil included in the mix, which also promotes glowing skin at the same time!

---
Index Table: Top Organic Facial Moisturizers
---
---