Aging is a part of life, and wrinkled mature skin comes with it. Wrinkles are creases or folds in the skin and usually start to appear with age.
You can reduce skin wrinkling using targeted treatments that combat aging in the skin, along with a diet rich in nutrients.
Read on to find out how to minimize wrinkles and the best Organic Creams that combat wrinkling.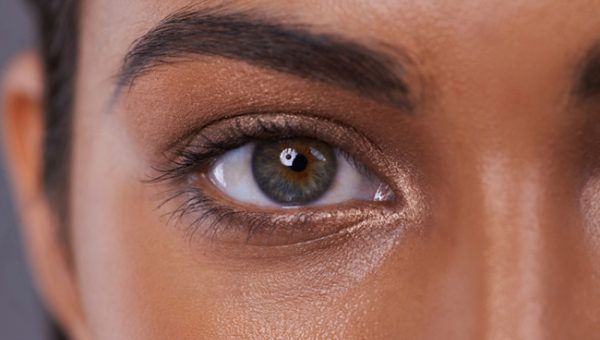 ---
Causes Behind Wrinkles
Aging – Human skin gets thinner, drier with age. Elasticity in the skin also decreases with time, along with Collagen production. Therefore, the skin fails to bounce back quickly in case of damage. This results in wrinkles, fine lines, or creases on the skin.
Repeated Facial Expressions – A groove forms under the skin surface every time a facial muscle is moved. Thus, extreme repetition of facial expressions like squinting, frowning, or even smiling can result in wrinkles at a young age.
Sun Exposure(UV) – UV light breaks down Collagen, which forms the connective tissue in the skin. Consequently, the skin loses its structure, and the skin becomes droopy and wrinkled.
Regular Smoking – Smoking speeds up the aging process because of the reduced supply of blood to the skin. Wrinkles can appear as a consequence of regular smoking.
High Alcohol Intake – Alcohol consumption can dry and dehydrate the skin very quickly. Dry skin gets wrinkled very quickly and easily.
---
How to Reduce Wrinkles
Anti-Wrinkle Creams – Organic eye creams especially the ones containing Retinoids (Vitamin A) or other active ingredients, are very effective in treating wrinkles.
Laser Therapy – Laser Therapy stimulates the production of new collagen fibers. It is done by destroying the outer layer of skin with a laser beam while the dermis is heated up. Light-source and radiofrequency(RF) treatments are also used for the same purpose.
Dermabrasion – Dermabrasion uses a powerful vacuum to remove the outermost layer of skin cells, stimulating cell growth in the underlying layers of skin. It is most commonly used to remove fine wrinkles, tattoos, moles, acne scars, or any other type of scar.
Botox and Fillers – Botox is a type of toxin that blocks the signals which cause muscles to contract. It can be injected into the targeted muscles to reduce the appearance of wrinkles. Another option is to inject soft tissue fillers containing collagen, hyaluronic acid, or fat. They are injected into deeper skin wrinkles to make them look plump and youthful.
Chemical Peels – Chemical Peels are done by applying a chemical solution that causes the dead skin to peel off. The new skin comes less wrinkled and smoother.
Facelift – Also known as Rhytidectomy, a facelift is a type of cosmetic surgery that involves removing excess facial skin and fat. You can do it with or without tightening the underlying tissues. It has a long recovery time.
Fillers – Another option is to inject soft tissue fillers containing collagen, hyaluronic acid, or fat. They are injected into deeper skin wrinkles to make them look plump and youthful.
---
Reviews: Best Organic Wrinkle Cream
Reviewed down below are some of the best Organic Wrinkle Creams to fight the signs of aging.
---
1
This proprietarily formulated Moisturizer contains Star Anise Seed oil which gives it a natural scent.
It is free of harmful, toxic petrochemicals, fillers, or binders.
A non-comedogenic product, this cream fights free radicals and thereby eliminates the root cause of premature aging. It also improves the condition of pores.
This concentrated cream reduces fine lines and wrinkles while deeply moisturizing the face, eye, neck, and décolleté.
Christina Moss Naturals Moisturizer softens, repairs, and reverses the damage with naturally healing anti-aging ingredients. Perfect for all skin types.
This hypoallergenic product does not contain any harmful chemicals, SLS, SLES, Propylene Glycol, Propylene Glycol Derivatives, Parabens, Sulfates, Dyes, Synthetic Fragrance, or Preservatives.
---
2
Juice Beauty-The Organic Solution® Stem Cellular

Anti-Wrinkle Booster Serum
This serum is made from the proprietary method of mixing a blend of fruit stem cells, and Vitamin C enriched into organic resveratrol-rich juices.
It can improve the appearance of skin tone and provide luminosity for a natural-looking glow.
This moisturizing serum contains Jojoba and Shea to provide a burst of antioxidants and hydration to the skin.
The Evening Primrose, Linseed, and Borage Seed in this serum deliver a powerful antioxidant action and essential fatty acid emollients.
It contains plant-derived Hyaluronic Acid, which plumps and moisturizes the skin.
---
3
THENA Natural Wellness® Revitalizing Night Cream

Wrinkle Cream with Vitamin A, E, C
The age-defying midnight recovery face cream contains Collagen boosters, Hyaluronic Acid, and Vitamins A, E, and C for brighter, healthier skin while delivering a punch of antioxidants.
It deeply hydrates the skin and restores youthful plumpness.
It aids in treating dark spots, large pores, uneven skin tone, and dull complexion.
This cream is bursting with the benefits of pure Neroli essential oil, Jojoba Oil, and botanical extracts of White Tea, Ginseng Root, and Chamomile.
It visibly reduces under-eye wrinkles, fine lines, crow's feet, necklines, and age spots and improves mature aging skin appearance.
This Natural Wellness revitalizing cream is Cruelty-free, Paraben-free, and Vegan.
---
4
Odacite Skincare® Rosehip Ylang Ylang Serum

Wrinkle Reversing Serum
This regenerative serum contains potent Bio-actives which hydrate and aid the skin in reversing wrinkles and reducing facial lines and discoloration.
It slows down aging due to the antioxidants present in Rosehip and Ylang-Ylang. The antioxidants fight free radicals, which reduces the symptoms of aging.
Ylang-Ylang, famously associated with aromatherapy, has many aphrodisiac and euphoric benefits. These qualities make it efficient in combatting anxiety and stress.
You can use it twice daily.
---
5
Niara Beauty® Face Cream

Anti-Aging, Anti-Wrinkle Moisturizer
This Non-greasy, Lightweight is great for all skin types and age groups and can even help skin problems like Eczema, Rosacea, and Dermatitis.
Our naturally derived USA-made formulation uses the best ingredients providing intense moisturization and leaves you looking youthful and radiant.
Some noteworthy components of the cream are Rose Distillate, Aloe Vera, Vitamin C & E, Coconut Oil, Orange Extract. It is also rich in essential oils and antioxidants.
Niara Beautys' face cream does not contain any Parabens, artificial colors, or synthetic fragrances. It is also Cruelty-free and vegan-friendly.
This product's hydrating quality makes it excellent in healing dry patches, reducing fine lines, wrinkles, and crow's feet.
Our organic, anti-aging, anti-wrinkle face cream can be used as an eye cream and firm and tighten the neck.
---
6
Tata Harper® Retinoic Nutrient Face Oil

Multi-Vitamin Youth-Giving Face Oil
This Multi-Tasking complex contains Retinol Oil (Vitamin A) derived from Rosehip, which reduces early wrinkles' appearance.
It includes Vitamins and Minerals that provide complete skin nourishment for youthful, healthy-looking skin in its ingredient list.
Tata Harpers' face oil is 100% natural, non-toxic, and does not contain any fillers, synthetics, artificial colors, and fragrances.
It is most suitable for treating fine lines, wrinkles, or uneven skin texture.
---
7
MARYANN ORGANICS® Anti-Wrinkle

Collagen Complex Day & Night Cream
This Anti-Aging and Firming Cream with Hyaluronic Acid supports cell renewal, boosts elasticity, and increases skin radiance.
The ingredients work in harmony, reducing the signs of age for a younger-looking face.
The non-greasy formula delivers deep hydration to the skin while smoothing fine lines and wrinkles.
It nourishes, repairs, and renews the epidermis and restores natural water balance.
It contains only pure ingredients, such as Hyaluronic Acid, Aloe Vera, Citric Acid, Vitamin C, all combined with collagen to create a powerful anti-wrinkle effect.
This cream is made in the USA, are Non-GMO Verified, Gluten-free, Cruelty-free, and Certified Organic.
---
8
Jacob & Eli® Anti-Aging

Rich Retinol Cream
This advanced retinol formula is made with maximum prescription strength effectiveness without causing flaking, peeling, or dry skin.
It comes packed with the best, high-quality, organic ingredients.
This Retinol cream contains 2.5% Retinol, Hyaluronic Acid, Jojoba Oil, Castor Oil, Vitamin E, Shea Butter, and other essential oils and antioxidants that work together to make your skin youthful and radiant.
This product is made in the USA, in an FDA registered laboratory, and Cruelty-free and Vegan-friendly.
---
9
Avalon Organics® Wrinkle Therapy

Organic Night Creme
Avalon Organics Wrinkle Therapy Night Crème infuses skin with vital nutrients to fuel the nightly restoration process and improve skin texture.
The certified organic formula is made with plant-based botanicals and essential oils.
This product contains no GMOs, parabens, harsh preservatives, synthetic colors or fragrances, phthalates, or sulfates.
It is Vegan and not tested on animals.
This wrinkle smoothing crème treats deep wrinkles through cellular renewal for younger-looking skin.
It encourages collagen and elastin growth, so lines and wrinkles smooth as antioxidants help fight free radicals that cause wrinkles.
This cream contains CoQ10, an essential antioxidant found in every cell of your body, and provides the energy source for new cells and smooth, firm skin.
---
10
InstaNatural® Wrinkle Cream

Vitamin C Moisturizer
InstaNatural's Vitamin C Moisturizer gives a youthful glow and contains a blend of the best ingredients to deliver unrivaled antioxidant benefits to all skin types of the face and body.
The main ingredient in this cream is Vitamin C, which helps reduce the appearance of wrinkles, fine lines, and dark spots, and is crucial to collagen production.
The lightweight formula provides optimal hydration. It is packed with all of the best ingredients like Niacinamide, Hyaluronic Acid, Organic Jojoba Oil, Rosehip Seed Oil, Argan Oil, and Grapefruit extract.
This cream takes care of your skin through deep-penetrating moisture to clear dry patches or to flake.
InstaNatural's Vitamin C Moisturizer safely diminishes aging signs and the appearance of dull, damaged, or lifeless-looking skin.
---
Index Table: Top-Rated Organic Wrinkle Cream
---
---