As they say, 'your eyes tell everything' – including a bad night's sleep, stress levels, and aging. Which is why a good eye cream – preferably an organic eye cream is your best friend.
To target under-eye creepiness and pamper the delicate eye area, choose any one of the natural, cruelty-free, organic eye creams in our list.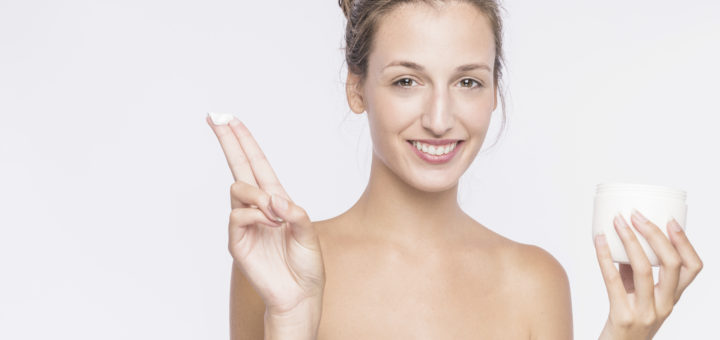 ---
Eye Cream Ingredients To Avoid
Many regular eye creams have fragrances, preservatives, or synthetic colors as their 'secret formula'. But in reality, these fillers only do more harm than good.

Fragrance: Synthetic fragrances not only irritate the eyes but cause inflammation and respiratory issues.

Artificial colors: Colors are only for giving visual appeal to the eye cream. If you think they provide extra skin benefits, think again.

Parabens: Parabens may extend the shelf life of the eye cream But increase your risk to skin, or breast cancer.

Formaldehyde: Remember that pungent chemical you hate during the animal dissection classes at school? It's the very same thing! And, it can't be in your eye cream – at any cost.

Mineral oils: They clog your pores, disrupt your skin barrier, and cause allergies.

Heavy metals: Nickel, chrome, and titanium dioxide present in certain eye creams are neurotoxins. Period.

---
Benefits of Organic Eye Cream
For Puffiness: Poor sleep and ocular stress swell up the tissues under your eyes. Botanical ingredients in natural eye cream improve blood circulation and soothe and heal the tissues. Additionally, the essential oils and nutrients nourish the cells from inside.

For Dark Circles: Eyestrain and lack of sleep also cause dark circles. Organic eye creams that have antioxidants and vitamins significantly brighten the under-eye area.

Fine Lines: Aging is unstoppable. However, we can prevent premature aging by pampering the eye with aloe, chamomile, green tea, or shea.

---
Natural Ingredients In Organic Eye Cream
Having a better idea about 'good ingredients' and what they do to your skin is important. This way, you can decide whether or not a certain product meets your requirements.
Green Coffee: With rich antioxidants, it reduces the damaging effects of free radicals. Plus, it improves circulation, pore tightening, and is anti-inflammatory.

Green Tea: Catechins in green tea are anti-inflammatory in nature. It reduces puffiness and fights crow's feet, dark circle, and dryness.

Rosehip Oil: Antioxidants and fatty acids present in rosehip oil improve skin texture and tone.

Vitamin C: Locks moisture, brightens the skin, and boosts collagen production for more youthful eyes. Plus, they are anti-inflammatory and immune-boosting, too.

Vitamin E: Softens skin and reduces dark spots, fine lines, and scars.

Organic Aloe Vera: Hydrates, soothes and helps to heal irritated skin.

Organic Chamomile oil: Relaxes and calms skin, while deeply moisturizing it from within.

Natural Coconut Oil: Antibacterial, deeply nourishing, and rich in fatty acids. It also moisturizes and replenishes protein and collagen levels.

Organic Avocado Butter/Oil: Richly moisturizing and effective at minimizing dark spots, lines, wrinkles, and dryness.

---
Reviews: Best Organic Eye Cream
Not sure which natural eye cream to buy? Here, we've jotted down five organic eye creams that do what they say. Make the switch to these organic formulas ASAP!
---
Farewell to those dry, puffy eyes in the morning with 100% Pure's Coffee Bean Caffeine Eye Cream. This is one of the best organic eye creams for the dark circle as well.

Green tea and coffee de-puffs the undereye bags, reduce lines, and brighten the dark circles whereas aloe locks in moisture and softens your under-eye area.

Other key ingredients that are used in the formula include rosehip oil, rosemary leaf, thyme, and fermented rice water.

The antioxidant-rich organic eye cream smells divine! By the way, it doesn't smell anything like coffee, but a bit like a vanilla latte.

Best of all, this cult-favorite is certified organic and has no fillers, dyes, or perfumes. It is light, fast-absorbing, and only a little is needed to fight lines, wrinkles, and puffiness.

---
2
Organic Rejuvenating Eye Balm by Era Organics is a good solution for those times when you want to reduce crow's feet and under-eye bags.

It is a mix of plant and essential oils that are good for even the sensitive skin – Jojoba Oil, Calendula Oil, Sunflower Oil, Raw Honey, Argan Oil, Coconut Oil, Rosemary Extract and more.

Era Organics says the oils plump dull skin cells, boost circulation, fight premature aging, and soothe the dry under-eye area.

On top of its efficacy, this natural eye cream is free of GMO, paraben, toxic chemicals, fragrance. It is cruelty-free and hypoallergenic, too.

Additionally, Era Organics is offering a 60-day money-back guarantee.

---
3
A little goes a long way with BeeFriendly Natural USDA Certified face and eye cream. Yes, you can use it on the entire face.

Formulated with essential oils, extra virgin olive oil, vitamin E, and raw Hawaiian honey, the cream rejuvenates and reduces fine lines and wrinkles while deeply moisturizing the skin.

Handmade in Hawaii, you can rest assured that this organic eye cream was made without SLS, parabens, fragrances, gluten, GMO, or synthetic colors. Plus, it involves no animal testing.

With a lightweight and creamy consistency, it seeps into the skin in no time without stripping the natural barrier.

Just like Era Organics, this brand also has 'Money Back. No Questions Asked Policy'. Before you log in and purchase, know that it is a little pricey and has beeswax.
---
4
One of the best organic eye creams available online to soothe and refresh the dry and delicate under eye area!

This formula uses Vitamins C & E, botanical ingredients, coconut oil and jojoba, and shea for healthy brightened eyes.

Chamomile natural eye cream is formulated without parabens, petroleum, PEG, SLS, pesticides, phthalates, artificial dyes, or fragrances.

Easy to apply and to travel with, it seeps into your skin without leaving behind greasiness.

We love its soothing chamomile, earthy scent. It's so lightweight and won't cause any skin irritation.

---
5
Want to have glow-y, beautiful eyes? Perk up the under-eye area with this handmade elixir by Mary Ann's Naturals.

The eye cream bursts with a long list of pure organic ingredients. Here are a few names – organic sunflower oil, cocoa butter, jojoba oil, rosehip oil, avocado oil, and sweet almond oil.

From soothing the puffy eyes to reducing aging signs, nourishing the skin, and rejuvenating skin resilience, it does all. Plus, it makes a stellar moisturizer, too.

A few more reasons to grab this organic eye cream – it is chemical, paraben, GMO, soy, and gluten-free. And yes, it has the best EWG rating as well.
---
6
An Organic anti-aging eye serum that reverses the effects of aging and improves the appearance of the skin visibly.

It is made with all-natural organic ingredients that work together to give you the best results.

It also protects and nourishes the delicate eye area.

Rehydrates dry skin and keeps it supple and firm.

---
7
Firms, moisturizes, and prevents fine lines and wrinkles.

All-natural and organic f eye cream.

Visibly diminishes the appearance of dark circles.

It contains Beeswax, Vitamin E, and ten other all-natural organic oils.

---
8
Juicebeauty is one of the top sellers and most sought after all-natural organic cosmetic brands available.

It is made from all-natural organic ingredients and fruit extracts.

Anti-aging and brightening eye cream for all skin types.

Certified organic ingredients are used.

---
Index Table: Top Rated Organic Eye Cream
---
---