Yet to explore organic toothpaste? Hesitant or you want to know a little more about what goes into your mouth?
Whatever the reason, know this: organic toothpaste has been clinically proven to be effective at decay prevention, gum disease elimination, and teeth whitening.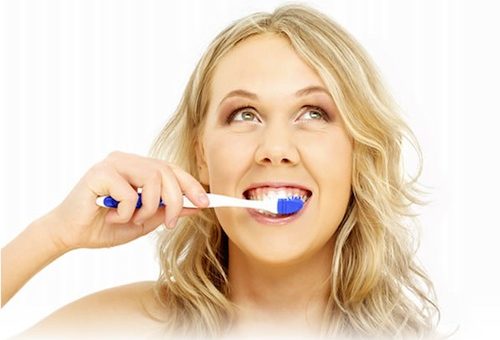 ---
Why Organic Toothpaste Matters?
Choosing a non-toxic, organic toothpaste is important. It isn't made to act like detergent for the teeth, the way conventional toothpastes are. Instead, it acts as plaque remover, germ killer, and breath freshener, without putting us in danger.
It is free of artificial flavoring and synthetic dyes. So, even if the children swallow more toothpaste than they spit out, you can rest assured that dangerous toxins aren't reaching their digestive system. (We can't blame them. Conventional toothpaste comes in all flavors under the sun!)
---
What's Wrong with Conventional Toothpastes?
You may be wondering, 'What's wrong with my regular toothpaste?' 'What about fluoride which I still believe is essential for dental health?' 'Why go natural when toothpaste isn't there in the mouth forever?'
Here's the real deal: The dangerous chemicals in conventional toothpaste can irritate and inflame the mucosal lining of our mouth. It doesn't stop there: the chemicals enter the bloodstream and digestive tract and may cause severe health problems in the long run.
A few of the harmful chemicals you'll find in conventional toothpaste are:

Artificial flavors and sweeteners

Abrasive agents like hydrated silica to scrub the plaques

Detergents and foaming agents like Sodium lauryl sulfate (SLS). SLS can strip away the mucosal lining, cause organ toxicity and even end up in canker sores.

Triclosan – a banned (in soaps and body wash) chemical which is said to disrupt endocrine function.

Propylene glycol – a surfactant used in paint, detergent solvents and antifreeze.

---
Organic Toothpaste – Ingredients to Look for
When it comes to finding the right organic toothpaste, rule number one is always: CHECK THE LABEL. Read the ingredients section carefully and ensure they don't contain any chemicals.
It is equally important not to fell prey to the word 'Natural' on the label.
Look for ingredients like neem, green tea extract, coconut oil, citrus fruit extract and more. Organic toothpaste often contains essential oils because of their anti-bacterial, deep cleansing, and anti-inflammatory properties.
Essential oils of tea tree, chamomile, clove, mint, eucalyptus, lemon, and cinnamon are effective in breaking down plaque, maintaining oral pH and freshening up the mouth.
Activated charcoal is another name you should look for. From removing stains to preventing tooth decay, raising mouth pH, and whitening the teeth, it does only good things to your teeth.
Look for Xylitol, the sugar alcohol derived from birch bark. Studies have shown that xylitol can slow down the growth of Streptococcus mutans, the bacteria that decay the tooth.
---
Reviews: The Best Organic Toothpaste
Below are a few of our personal favorites… and, they are the best organic kinds of toothpaste in the market.
We hope you love the products we recommend!
Just so you know, We may collect a share of sales or other compensation from the links on this page.
---
Himalaya Botanique Toothpaste is a cruelty-free toothpaste you can rely on for clean, sparkling white teeth.

It is a seamless blend of neem, Triphala, pomegranate and other botanical ingredients. Triphala is nothing but the three fruits: Amla (Phyllanthus emblica), bibhitaki (Terminalia bellirica) and haritaki (Terminalia chebula). Together, these fruits give excellent anti-oxidant benefits.

In addition, you'll also find Xylitol extracted from Himalayan birch wood, sodium chloride, and thymol in it. Being anti-bacterial agent, thymol helps fight bad breath.

This SLS-, paraben-, triclosan-, gluten-, and carrageenan-free formula has a milder profile suitable for people with tooth sensitivity.

It doesn't contain any abrasives that mean 'no more enamel damage'.

---
2
With a striking mix of baking soda, neem extract, tea tree oil, and sea salt, this natural toothpaste ensures you grin from ear to ear.

Neem keeps the gums and teeth clean; sea salt kills oral bacteria and fights bad breath; tea tree oil reduces the chances of gingivitis, inflammation in gum, and treats mouth ulcer & tooth pain.

Free of sweeteners, parabens, glycols, fluoride, phthalates, and petroleum compounds, this toothpaste is safe for daily use.

The simple and effective formula doesn't contain artificial fragrances, dyes, and harsh abrasives.

With fun flavors such as fennel, mint, and ginger, even the fussiest one in the family will love Desert Essence Tea Tree Oil & Neem Toothpaste.

---
3
Reduce plaque and whiten your teeth with Nature's Gate Natural Toothpaste made of baking soda, peppermint oil, and free calcium obtained from carrot extract and calcium ascorbate.

The ingredients you won't find in this tube are quite long. If you're excited to know the names, here you go: fluoride, artificial colors, abrasives, artificial sweeteners, and preservatives, GMO, carrageenan, gluten soy, fluoride, paraben, and sulfate.

It is also vegan-friendly and cruelty-free.

Talking about the flavor, it has a refreshing, 'feel good' mint flavor.

Investing in Nature's Gate Natural Toothpaste is investing in eco-friendliness, too (The toothpaste comes in recyclable tubes).

---
4
If you're in search of a toothpaste that's all-natural and gives sparkling white teeth, Cali White Activated Charcoal & Coconut oil toothpaste can get the job done.

The mix of xylitol, diatomite diatomaceous earth, baking soda, activated charcoal, organic coconut oil, tea tree oil, and many other natural ingredients are potent enough to keep your whiten the teeth without causing sensitivity.

Other benefits it offers are complete oral detox, relief from bad breath, and good gum health.

The vegan, fluoride-, SLS-, gluten-, peroxide-, triclosan-, parabens-free toothpaste is labeled as 'safe for kids'.

It comes in simple, travel size package – great for people who are always on the go!

---
5
Shiny, pearly white teeth and no plaque – this is precisely what you get from David's Natural Toothpaste. This also ensures that your risk for developing gum diseases or gingivitis is less.

It contains Vegetable Glycerin, Xylitol, Peppermint Oil, Spearmint Oil, Anise Seed Extract, Stevia Leaf extract, and many other natural ingredients.

It doesn't contain many of the harmful ingredients that conventional toothpaste contains such as phthalate, fluoride, and SLS.

Users share that they have no bleeding gums and sensitive teeth after using this vegan/organic toothpaste.

Available in recyclable packaging, it has a soothing spearmint taste.

This EWG (Environmental Working Group) verified toothpaste is kid-friendly, too.

---
Index Table: Top Rated Organic Toothpaste
---
---