A facial cleanser is vital for maintaining radiant, healthy skin!
Find out more below on why you should use a facial cleanser, what the difference is between regular facial cleanser and organic facial cleanser as well as best organic ingredients that ought to be included in your daily hygiene routine.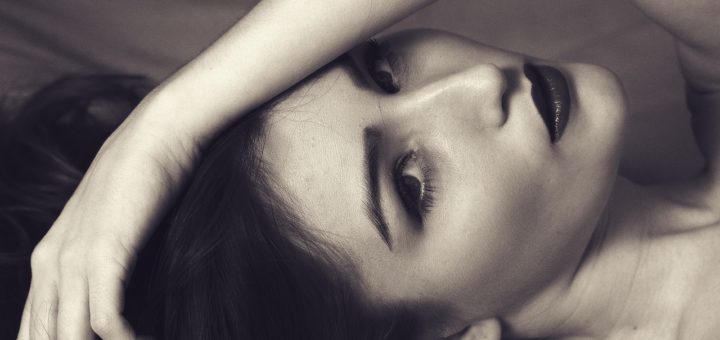 ---
Why Should I Use A Facial Cleanser?
You need to use a facial cleanser to keep your face clean and to allow for your skin to function better. Here are a few reasons why using a facial cleanser is more beneficial than just washing your face with water:
Oil Build-Up – If your skin is excessively oily, you should use a facial cleanser twice a day (in the morning and evening). This will prevent excessive oils from clogging your pores, which traps dirt and other undesirables.
Rehydration – Facial cleansing is also important for those with dry skin to keep their skins hydrated properly.
Acne – Acne flourishes in oily skin or skin that is prone to infections. Cleansing the sensitive skin on the face every day will lower the chance of getting acne.
Dirt – Dirt removal and other tiny items like dead skin cells, germs, and air pollutants will all get washed away with a good quality facial cleanser.
Exfoliation – Shedding our skin cells is a natural part of healthy skin function. Daily cleansing of the face will ensure that you exfoliate, which will prevent wrinkles, help prevent scarring and allow the skin to repair itself more efficiently.
---
The Difference Between Ordinary & Organic Facial Cleansers
The difference between an ordinary facial cleanser and an organic one is that the ordinary one is made using harsh chemicals, while the other is made from only natural ingredients. The harsh chemicals and preservatives used in regular facial cleansers will strip away the natural layer of oils that preserve the quality of your skin.
Furthermore, these chemicals tend to disrupt the natural functioning of the skin, which often makes it over or under compensate either by being too dry or too oily. That means that an ordinary facial cleanser is more likely to cause skin damage, irritation, acne or flaky skin.
Organic facial cleansers, on the other hand, will not strip away your skins natural barrier, but will instead work with your skin to help make sure it's functioning optimally. Organic ingredients do this by being made up of components the skin absorbs to work better. These include compounds that help the skin retain moisture, improve immune function and help skin tightness – in other words; organic ingredients contribute to a healthy natural radiant skin whereas harsher chemical alternatives detract from your skin.
---
Ingredients Found in Top Rated Organic Facial Cleanser
The below ingredients are the best natural organic facial cleansers and will enhance the effectiveness if used in your cleanser!
Bentonite Clay – Bentonite clay is full of minerals, replenishing your skin with the most essential nutrients it requires. It also gently draws out any negatively charged particles, including heavy metals, toxins, fluoride, and bacteria.
Activated Charcoal – Activated charcoal has been used as a purifier for centuries and is known to draw out impurities. Used in facial cleansers, charcoal reduces acne, tightens pores and decreases excessive oil production.
Olive Oil – Olive oil is packed with so many essential skin-loving nutrients, one would not know where to begin when it comes to listing them! Nearly 2/3rds of olive oil is purely Vitamin E, which repairs skin damage and promotes healthy skin function. Squalene in olive oil makes the skin feel utterly smooth while other components like oleic acid rehydrate the skin. Olive oil also confers antibacterial properties, which largely counteracts acne.
Rosewood – Rosewood is another beautiful essential oil for skin. It protects against infections, eliminates acne and soothes any irritations. It also smells wonderful.
Rosemary – Rosemary (as well as sage, thyme, mint and tea tree) contains many beneficial protective ingredients that destroy skin infections as well as bolster the immune system.
---
Reviews: Best Organic Facial Cleansers
To make it easy for you, we reviewed some of the best organic facial cleansers and compiled a list below – click your favorite to add to your shopping cart!
---
This gentle facial cleanser has been improved upon over a 15 year period to bring to you the best organic formula for cleansing your skin.

Free of chemicals and preservatives like SLS, sulfates, parabens or paraben derivatives, dyes and more!

Nourish your skin with the care it needs, using this cleanser to rehydrate it, protect it from infections and to keep it glowing naturally.

Rosemary extract will help to reduce acne, fight inflammation and preserve the youthful appeal of your skin.

Olive oil will help your skin maintain it's shield-like barrier while simultaneously allowing it to feel very smooth and soft.

---
2
Organic olive oil is the main ingredient in this organic facial cleanser, nourishing your skin through all its layers with natural goodness!

This all organic facial cleanser was designed to treat especially irritated or sensitive skin to function normally again.

High in Vitamin E, olive oil and extract both impart nutrients to help the skin absorb what it needs.

This facial cleanser also includes minerals from the Dead Sea, making it an excellent candidate for gentle exfoliation in those with irritated or flaking skin.

Free from parabens and other similar carcinogenic compounds that cause skin damage and more.

---
3
This superior product by Bella Virtu Organics both hydrates, exfolaites and moisturizes the skin with all the oils it needs.

The powerful combination of rosewood and argan oil help to promote hair regrowth, skin tissue regeneration and protect against aging.

Rosewood is especially great for dealing with skin infections and soothing irritations, aiding in a large variety of skin disorders like eczema.

Added sea minerals and other botanicals come together in this top formula to produce an abundance of vitamins C, A, D and E.

The nature of argan oil allows it to penetrate the skin deeply to place all the above minerals where they ought to be!

Free of chemicals and 100% organic.

---
4
This boutique facial cleanser was made from the cleanest, all natural and organic ingredients that work well to exfoliate and cleanse.

Activated charcoal will help to reach deeply into your pores and draw out impurities buried in the skin.

Bentonite clay will assist your skin in detoxing toxins and metals, while also tightening your pores.

The combination of these two ingredients with the assortment of organic oils in this cleanser results in elastic, youthful and radiant skin!

Never suffer from congested or infected skin ever again with this gentle facial cleanser and exfoliator.

---
5
This organic face wash makes for the best aftershave, exfoliator or moisturizer for men.

After applying to your skin, the gentle blend of activated charcoal and other essential oils will remove dirt, excess oils and dead skin cells from your face.

The facial cleanser will also put back nourishing oils and ingredients which penetrate the skin deeply thanks to the use of Vitamin E oil.

This organic facial cleanser can be used with all skin types, whether oily, normal, dry, old or sensitive.

Refreshes and hydrates the skin, leaving it feeling rejuvenated and more youthful than before.

---
6
Made from a combination of natural and organic ingredients that work for men and women to reduce fine lines and restore your skin's radiant glow.

Vitamin C and Hyaluronic Acid against antioxidation and hydration.

Reduce the signs of sun damage and maintain healthy skin.

Utilizes Salicylic Acid, MSM and Tea Tree Essential Oil to help unclog and minimize pores.

In addition to Niacinamide, this facial toner includes powerful ingredients like MSM, Squalane, Green Tea Extract, and Organic Aloe.

---
Comparison Table: Top Organic Facial Cleansers
---
---