Organic skincare is unarguably better for the skin. However, it is costly compared to conventional skincare. When paying a hefty price for an organic facial care product, it is important to make sure it is actually Organic. Read on to find out how to ensure your facial care products are really Organic.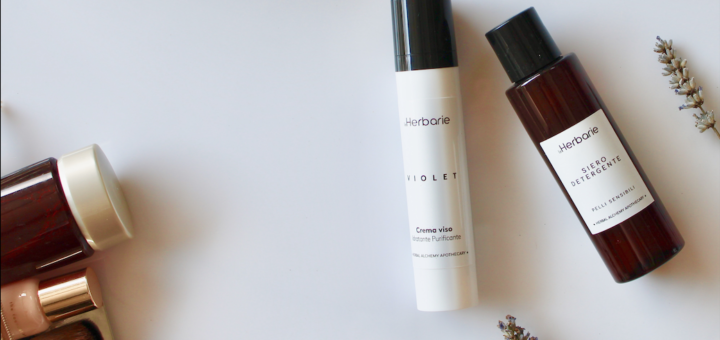 How to Check If the Product is Organic?
Here are few tips to know if the product is organic:
1. Read the Label
2. Research the Company
3. Look for the Seal and Certification


Read the Label – The first and foremost thing to do before buying any new product, whether skin care, beauty, or anything else, is to read the label. Most of the time, the label contains almost all of the information we need. Companies are obliged to mention the organic and non-organic ingredients on the label, along with the name of the certifying organization. Moreover, if you know what ingredients to avoid, reading the label can help you decide whether the product is safe for you or not. If the label lists ingredients that are harmful and toxic, you know right away the product is not organic.
Research the Company – When it comes to organic skincare and beauty products, there are many options available in the market. To make sure they are actually organic, research the company. Read the reviews, read the information given on the website about where and how the ingredients are sourced, and the manufacturing processes, etc. It should also give you information on whether it comes with any organic certification.
Look for the Seal and Certification – Any product that is actually organic will come with a verified Organic seal on the label. It can be a USDA Organic seal, NSF Organic, QAI Organic, or a simple Organic seal. This is the only real proof that the product is actually verified since it has been tested based on an independent, reputable standard. Other seals that verify the quality of the product are those that prove it is cruelty-free and eco-friendly.
Certifications on Organic Products
Some other organizations have set up some standards and regulations for organic products. These include:
1. USDA Organic
2. Ecocert
3. Non-GMO Project Verified
4. Cruelty-Free

USDA Organic – Organic facial care products can be made from USDA Certified Organic ingredients. It is set up by the U.S. Department of Agriculture to regulate and ensure that the food ingredients found in cosmetic products are actually organic. However, it does not cover non-food ingredients and essential oils. A product needs to contain at least 95% organic ingredients to bear the seal of USDA Organic.
Ecocert – A French company, Ecocert was founded in 2003, setting up the standard for natural and organic cosmetics. For any product to be Ecocert verified, it needs to contain at least 95% natural ingredients. Moreover, this product must not contain any parabens, phenoxyethanol, derivatives of petrochemicals, GMOs, or synthetic chemicals.
Non-GMO Project Verified – Any beauty or skincare product labeled with the stamp of Non-GMO Project Verified means that this product does not contain any genetically modified organisms. Moreover, this product is made in accordance with the practices designed to ensure GMO avoidance.
Cruelty-Free – A standard set by PETA, Cruelty-free ensures and verifies that the ingredients in any facial and body care or beauty product are not tested on animals. Not only the ingredients but the formulations and finished product have not been experimented on animals. Leaping Bunny is also one such certification that verifies no animal cruelty has been performed in making the product.
Common Terms that Cause Confusion
Read below about the terms that cause confusion:
1. Natural
2. Active Natural
3. Botanical
4. Green
5. Non-Toxic
6. Unscented
7. Hypoallergenic

Natural – The term 'natural' refers to the use of nature-made ingredients in the product rather than lab-made chemicals. However, organic facial and body care products that come with a label of 'natural' may not actually be all-natural. This term can mean anything that the manufacturer wants it to. Therefore, considering something to be safe just because of this label is not enough.
Active Natural – Active natural ingredients are commonly used in skincare products. It refers to any ingredient that changes the structure of the skin at a cellular level. This claim of the ingredient needs to be backed by research and science. However, in advertising, it does not have a well-defined meaning. It is essentially meaningless for products to have 'active natural' on the label.
Botanical – Botanical ingredients in a skincare product refers to an ingredient derived from plants, including herbs, flowers, leaves, roots, fruits, and seeds. However, the manufacturers do not need to actually add any botanical extracts or ingredients to advertise the product as 'botanical.'
Green – Green beauty products usually include any facial or body care product made using natural or naturally derived ingredients. However, they are prepared in a lab with a proper formulation. Unfortunately, advertising a skincare product as 'green' does not require any proper tests, trials, or certification. Therefore, it is essentially meaningless as it is not verified.
Non-Toxic – Many products in conventional facial care include harmful and toxic ingredients. Some examples of these ingredients are parabens, sulfates, mineral oil, urea, DEA, MEA, TEA, etc. However, there is no proper agreement on what the term 'non-toxic' refers to, as there is no final list of toxic ingredients that are banned from use in facial care products. Therefore, products with the label 'non-toxic' may still contain some toxic ingredients while omitting others.
Unscented – Facial care products advertised as 'unscented' mean that they do not have an odor you can distinctly smell. However, they may still contain scents to neutralize the smell of the chemical ingredients in the formulation. Moreover, some fragrances also act as preservatives and are used for a double reason. Scented products are the biggest cause of allergies on the skin. Instead of trusting the manufacturer's claim, patch test the product on the inside of your skin to see if you develop any reaction. The most common allergy-causing scents are geraniol, eugenol, isoeugenol, cinnamic alcohol, cinnamic aldehyde, hydroxy-citronella, and oak mass absolute. It is clear to see that none of the names sound like the names of scents that a common person may be able to identify from the label.
Hypoallergenic – No product is actually truly hypoallergenic. This is because there may be some people who have a rare allergy to a certain ingredient. The claim of any beauty product being 'hypoallergenic' means that it contains much fewer allergies than other beauty products. The hypoallergenic term has no defined meaning and does not require any specific testing to verify if the product is hypoallergenic.
---
---