Beards can completely change your whole appearance. Therefore, how you groom and take care of your beard is very important.
Various products in the market are targeted at beard care. One such product is Beard Oil.
Keep reading to find out more about the best Organic Beard Oils available in the market.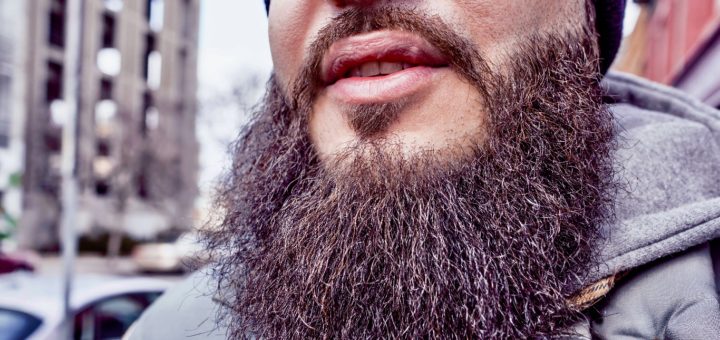 ---
Why You Should Use Beard Oil
Nourishes Beard and Skin – Beard oil provides moisture and nourishment to the beard hair, the skin underneath, and even the hair follicles. This fact is extremely beneficial as your beard skin and hair need just as much nourishment to remain healthy as any other part of your body.
Reduces Beardruff – Because of the hydration it provides, beard oil reduces itch and flaky skin that may be caused by dryness. Therefore, the regular use of beard oil minimizes beardruff.
Tames the Hair – Beard Oils, though mostly non-greasy, still tame the hair and makes it easier to style according to your needs. This, in part, is because of the softening effect beard oil has on beard hair.
Promotes Hair Growth – Beard oil, especially those containing natural ingredients, can provide the hair with vitamins and other nourishing factors. It also moisturizes deep into the follicles. Both of these things contribute to hair growth and thickness.
Leaves Behind a Scent – Beard Oils usually come lightly scented. This varies from product to product.
---
Beard Oil: Essentials and Procedures
Usage – Beard Oil can be used to solve any number of beard hair-related problems like beardruff to a spotted beard. You can even use it on mustaches. After using oil, you can use a shaving brush to gives softness and moisturizes your skin with its high quality and hypoallergenic bristles.
Application – The best time to apply beard oil is right after cleansing your face. It can be put on any time, day or night. Cleansing opens and unclogs the pores and follicles, allowing maximum absorption of the oil.
---
What to Look for In a Beard Oil
Organic – It is best to use beard oil that is organically sourced and processed. This way, you can provide the maximum benefits to your beard while still being environmentally aware.
Non-Toxic – Your beard oil must be free of any toxins. This is because it gets absorbed into the skin, where the toxins can be harmful.
Free of Irritants – Beard oil needs to be free of irritants or harsh chemicals to keep the hair and skin protected. This can be especially harmful to people with sensitive skin or who are suffering from certain skin conditions.
---
Reviews: Best Organic Beard Oil
Reviewed down below are the best organic beard oils for healthy and luscious beard hair.

---
1
This conditioning oil can tame even the most stubborn beard because of its special ingredients. Viking revolutions special oil restores softness to the hair, making it smooth and frizz-free in seconds. It also makes your beard shiny.
The unscented beard oil moisturizes and hydrates the beard hair. Therefore, add a few drops of this treatment oil to your beard to get rid of the beardruff.
This oil is non-greasy and 100% natural.
It contains the perfect blend of Organic Argan Oil and Organic Jojoba Oil to give you the badass beard you deserve.
| Rating Category | Weight % | Score |
| --- | --- | --- |
| Moisturizing | 25% | 100 |
| Reduce Irritation | 25% | 95 |
| Thickening | 20% | 100 |
| Anti-Frizz | 20% | 95 |
| Non-Toxic | 10% | 90 |
| Total Score | 100% | 96.75 |
---
2
PURA D'OR® Leave-in

Beard Oil Conditioner
This leave-in conditioning oil contains Vitamin E, which moisturizes and hydrates the skin and beard hair. Hence, it reduces itching and dandruff, which is caused by dryness and irritation.
PURA D'OR's oil is anti-beard dandruff, also called anti-beardruff. It does so because of the moisturizing components in this oil.
The oil penetrates deep into the skin down to the follicles. This quality makes it perfect for healthy hair growth and a lusciously thick beard.
This oil also unclogs follicles and pores and clears dirt and dead skin from the skin, allowing it to reduce acne and ingrown hairs.
| Rating Category | Weight % | Score |
| --- | --- | --- |
| Moisturizing | 25% | 100 |
| Reduce Irritation | 25% | 95 |
| Thickening | 20% | 100 |
| Anti-Frizz | 20% | 90 |
| Non-Toxic | 10% | 90 |
| Total Score | 100% | 95.75 |
---
3
Polished Gentleman® Softening

Organic Beard Growth Oil
This refined oil works wonders to give you the best beard.
The softening oil is infused with organic Olive, Jojoba, Argan, and Avocado oils for naturally magnificent beard volume.
Polished Gentlemen's beard oil comes with rosemary and cedarwood oil extract, making it a sensory delight.
This beard growth oil has a moisturizing and softening effect on the skin. Consequently, it turns a rough, itchy, and dry beard into softer and shinier facial hair.
All products used in this oil are organically sourced and processed. Every component is non-toxic and free of irritants and harsh chemicals.
| Rating Category | Weight % | Score |
| --- | --- | --- |
| Moisturizing | 25% | 100 |
| Reduce Irritation | 25% | 95 |
| Thickening | 20% | 95 |
| Anti-Frizz | 20% | 90 |
| Non-Toxic | 10% | 90 |
| Total Score | 100% | 94.75 |
---
4
Chronos And Creed® Premium Organic

Leave-in Beard Oil
This product is FDA and USDA organic certified.
The organic beard oil contains all organically sourced essential oils targeted at moisturizing dry skin and provide nourishment to rough, coarse facial hair.
Made in the USA, You can also use this beard conditioning oil on mustache hair.
This premium quality oil promotes thicker hair and makes your beard thick and luscious. All these benefits come from the organic Castor Oil used as an active ingredient in this beard oil.
Chronos and Creed's beard oil locks in moisture in the hair shaft, consequently making each hair strand thicker and softer.
It contains non-greasy Argan Oil, which works as a great conditioner on beard hair, reducing beardruff.
This everyday oil comes infused with Jojoba Oil, rich in Vitamin E and fatty acid-rich Almonds. These ingredients play their part by making beard hair smooth and manageable. It also strengthens hair follicles and minimizes split ends.
---
5
Northern Fir® All Natural

Beard Oil for Hair Softening
The organic beard oil softens the hair and keeps it tame and groomed for a neat look. It also gives a shine to the hair.
Scented with fresh, woodsy components like Cedarwood, Black pepper, and Juniper berry, it is perfect for people with sensitive skin.
Northern Fir Beard Oil restores shine and softness to the beard hair, making it frizz-free.
You can also use it on mustaches.
It is a premium quality blend of all-natural plant-based oils like Argan and Jojoba.
The beard oil does not contain any fillers, additives, paraben, or GMOs.
The hair-softening oil comes infused with Vitamin E to promote maximum softness and shine while improving overall beard health.
The moisturizing components of this oil minimize beardruff and reduce itch and flakes.
Since it is packaged in an amber bottle, this beard oil has a long shelf life and is safe from UV light radiations and oxidation.
---
6
ZEUS® Natural Oils

Beard Oil with Sandalwood
Made in California, USA, this oil contains only natural, organically sourced, and processed ingredients.
It contains Safflower Seed Oil, Argan Oil, Vitamin E, and Grape Seed Oil to provide moisture to the hair while making it stronger and healthier.
Safflower seed oil in this beard treatment is fast absorbing and helps to minimize itching and irritation.
This Cruelty-free product is free of Paraben and Sulfates.
---
7
Reverend J® Beard Care

Organic Beard Oil
This Organic oil blend is designed to nourish and condition your beard and works to eliminate beardruff, split ends, and a dry thin-looking beard.
It contains absolutely no harmful chemicals and comes with three unique scent options.
It is completely organic and natural to ensure the fullest absorption possible, allowing you to grow a healthier, fuller beard.
This beard oil is made using the highest quality essential oils to ensure a healthy beard and a pleasing scent.
It is proudly made in the USA.
---
8
Honest Amish® Natural

Classic Beard Oil
This classic beard oil is handcrafted in the USA.
It is made using nourishing ingredients such as Organic Virgin Argan, Golden Jojoba, and six other premium-quality hydrating oils.
All the ingredients in this beard oil are natural and organic.
It works wonders to soften the beard and condition the skin underneath.
---
9
Era Organics® Unscented

Organic Beard Oil For Men
This premium quality beard oil is unscented and 100% natural.
It uses jojoba, carrot seed, and grape seed oil to turn steel wool beards into luxurious, shiny manes.
This oil keeps your beard hair conditioned and moisturized for maximum softness without a greasy feel, making it easy to groom.
Certified USDA Organic does not contain any irritable chemicals, pesticides, toxins, and fillers.
---
10
Brickell Men's Products® Strengthening

Beard Oil for Men
It softens and conditions the beard while soothing and hydrating the itchy, flaky skin underneath it, resulting in a fuller, shinier, and healthier-looking beard.
This natural, organic beard oil takes your beard to the next level with conditioning oils that soften and shine.
The refreshing blend of essential oils in this beard conditioning oil leaves your face and beard smelling amazing.
It is made with Natural and Certified Organic ingredients, such as argan oil, jojoba oil, vitamin E, algae extract, and lavender oil, making this 100% natural and 85% organic.
---
Index Table: Top-Rated Organic Beard Oil
---
---