For many people, acne is a continuous skin battle that results from unknown origins.
In this organic buying guide, we will go through the causes of acne, as well as what ingredients you should include or avoid in your face wash to eliminate it completely!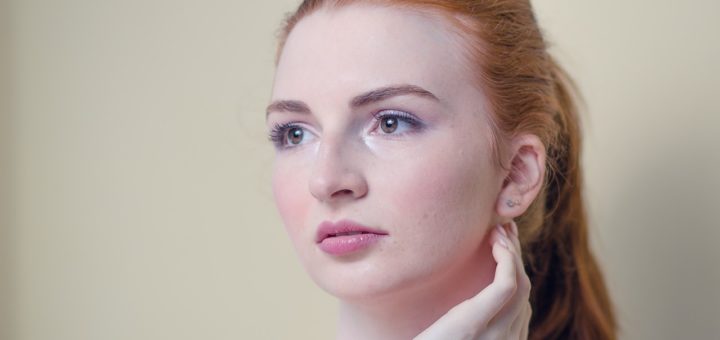 ---
What Causes Acne?
Acne occurs mostly in the areas that you have the most oil glands in your skin, such as the face, neck, chest, and back.
Acne is always connected to these oil glands and is usually attributed to the over or under functioning of these glands, excess dead skin cells, clogged pores or bacteria.
When the oil glands produce excess oils, they trap in the dirt or dead skin cells and begin to build up inside a hair follicle.
If this mix is exposed to the air, it creates a black head, and if it's sealed in, it forms a white head.
Acne can also be the result of bacterial infection, either when too much oil traps bacteria or when your body is trying to detox after an infection.
Our bodies can create acne when we need to remove by-products or when our pores become blocked, resulting in excess oils which form acne. Hormones, stress, and allergies can trigger acne as well.
---
5 Acne Causing Ingredients in Face Wash
Many of the synthetic skin care products we use on our skin tend to worsen our acne, especially if they are oil-based as they will block our pores. Organic extracts tend to protect our skin against the harmful effects of these synthetic ingredients.
Alcohol – Alcohol is added to many face washes and skincare products to allow better absorption of the active ingredients and to make lotion more spreadable. Alcohol is one thing that will contribute to your acne problems immensely too. It destroys your natural oil barrier, which encourages the oil glands to produce oil in excess. Alcohol will also dry out and irritate the skin, fulfilling the recipe behind acne creation.
Parabens – Parabens are used to preserve cosmetics, but also irritate the skin and have been linked to cancer in various research papers. Parabens in combination with hormonal imbalance or allergies can easily create acne in your skin.
SLS – Sodium Lauryl Sulfate is a potent stripping agent, used to create the foamy effect in your soap, shampoo and skin care products; however, it is also used to strip grease off engines, garage floors, and cars! SLS works the same way on your skin, removing excess oils from the pores, which causes the glands to produce more oil than necessary to compensate. This can cause acne when infected or if combined with dead or irritated skin cells.
Mineral Oil – Mineral oils blocks your pores and trap dirt or bacteria in them. These oils have been directly linked to increased acne. They are also derived directly from petroleum products and are not healthy for us to ingest or to be in contact with.
Fragrance or Color – Most dyes and fragrance made from synthetic sources are skin irritants, increasing the number of dead skin cells we have.
---
5 Organic Face Wash Ingredients That Destroy Acne
These five ingredients will help to reduce acne, especially when used in combination with one another in your organic face wash.
Aloe Vera – Aloe vera is a wonderful anti-inflammatory and contains many soothing components that will alleviate skin irritations or dry skin.
Citrus – All citrus fruits have a few nutrients in common, including large doses of vitamin C. Citrus extract will help to remove excess oils without drying out the skin, working to rather keep it perfectly hydrated.
Rosewood Oil – Rosewood oil contains tissue regenerative properties, able to keep your skin very smooth, healthy and moisturized. Rosewood protects against acne, dandruff, skin irritations and flaky skin.
Tea Tree Oil – Tea tree oil is one of the best natural antibacterial ingredients that can be used in your face wash. Tea tree will prevent your skin from becoming infected, which will cut out a significant portion of acne for many individuals.
Olive Oil – Olive oil makes for one of the best natural moisturisers on the planet. Due to its antimicrobial and anti-inflammatory properties, olive oil will you're your skin fight infections and ensure the oil glands do not over produce oil.
---
Reviews: Best Organic Face Wash for Acne
Below we have selected some of the best organic face washes for clearing up acne, hydrating and keeping skin clean.
---
Enriched with the soothing properties of both manuka honey and aloe vera, your skin will never have an acne problem again!

Manuka honey will additionally provide preservation and create an antibacterial layer over your skin that soothes inflammation.

Includes vitamins A, B, C, D, and E, all of which will ensure your skin functions normally, has less allergic reactions and stays youthful in appearance!

This organic face wash will correct the pH of your skin to 5.5 as opposed to many others that have a pH of 10.

Free from preservatives, chemicals, skin irritants, parabens or artificial fragrances.

---
2
For those men who can't seem to escape acne or ingrown hairs after shaving, this facial cleanser can double as your ideal after shave.

Packed with organic ingredients, the facial wash will remove dirt and excess oil while enhancing the function of your skin to keep itself in balance.

The combination of Willow Bark and Burdock Root will keep your face feeling smooth and well toned.

The vitamin C in this formula will keep your skin hydrated all day long and strip away excess oils without causing irritation.

Suitable for all skin types including oily, dry, sensitive, damaged or acne-prone.

---
3
This face wash is certified organic and has been designed to eliminate acne, reduce flaking skin, promote skin repair and to keep your skin looking youthful!

Argan and rosewood oils both increase tissue repair, which allows the skin to regenerate fast and function normally.

Vitamin E will restore a natural glow to your skin, reducing the chance of acne or allergic reactions surfacing in the skin.

Grapefruit peel oil found in this face wash will rehydrate your skin as well as remove excess oils and tone your pores.

Pomegranate and algae extract both are used in this face wash as an anti-aging formula, protecting the skin from bacteria, radiation, and irritation.

---
4
This extract is made using some of the most potent organic skincare ingredients for healthy, flexible and radiant skin.

Olive oil and coconut oil will both go a very long way regarding moisturizing the skin and ensuring the ingredients reach a deeper layer than the surface.

Rosemary is used in correcting flaky, irritated skin, being both soothing and antimicrobial when applied to the skin or the scalp.

Aloe vera in this product will soothe any skin irritations, having a very calming effect on eczema, allergies or severe acne.

The citric acid inside this facial cleanser will strip away excess oils very gently while maintaining the skins natural protective oil barrier.

---
5
This face wash is one of the most cleansing, soothing and deeply penetrating when compared to other organic products.

Loaded with antioxidants, this face wash will help your skin cope with UV rays as well as improve skin reactions and reduce acne drastically.

The combination of argan, olive, coconut and aloe vera oils will soon soothe even the most severe skin irritations, allowing the skin to bounce back in no time.

Rose hip and Sea Buckthorn extracts are both rich in vitamin C, which will tone your skin, hydrate it and enhance its elasticity.

Peppermint oil, lemongrass, and green tea extract are all brilliant at keeping skin soft and eliminating any possibility of bacterial infections.

---
Index Table: Top Organic Face Washes for Acne
---
---