John Max is a registered dietitian and certified strength and conditioning specialist based out of Manhattan, NY.
He received his Bachelor of Science in nutrition and food studies from New York University.
In addition, John also has years of practical food knowledge, and hands-on cooking led John to create this website and contribute his knowledge on healthy eating and naturally organic products.
---
Follow / Contact John Max Via
---
Latest Articles by John Max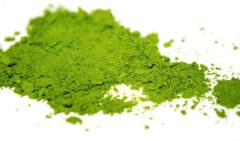 You probably already know that balanced nutrition is proper (and essential) for you. But what if you're not a big fan of veggies and fruits? The answer is Organic Greens…