Successful child-rearing is one of life's biggest achievements for many parents.
It's imperative to give one's baby the best possible of everything, including the best baby mattress right from the word go.
Find out below why organic baby mattresses are the best, what organic materials they should consist of and what features will make your organic baby mattress a step above the rest!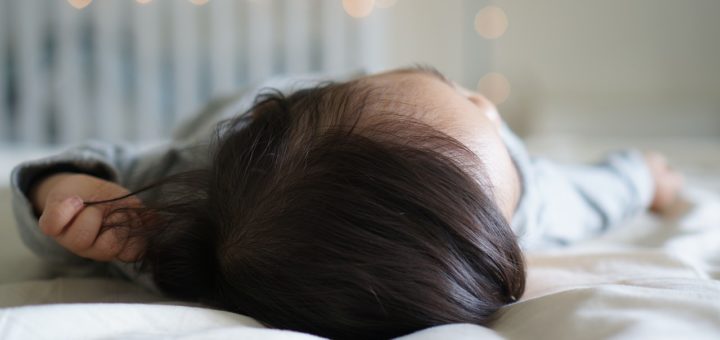 ---
Why Are Organic Baby Mattresses The Best Option?
There is no middle ground when it comes to choosing between an organic or non-organic baby mattress – organic wins, every time. Here's why:
SIDS – Did you know that Sudden Infantile Death Syndrome (SIDS or also known as SUID) is the third leading cause of infantile death in the US? Each year ±2500 children under one year of age die while sleeping in their cribs due to "mysterious causes." In recent years, science has proven that chemicals present in foam and other non-organic baby mattresses dramatically increase the risk of SIDS. This reason alone is enough for most parents to agree that organic mattresses are a safer choice.
Allergies – If you or your family members are prone to severe allergies or multiple chemical sensitivity, then it is quite likely that your infant will be sensitive to these factors too. Organic mattresses tend to be more hypoallergenic than synthetic alternatives, contrary to popular belief. It's worthwhile to get tested for allergies before choosing any baby mattress.
Firmness – Organic mattresses have the right firmness required by infants and toddlers, whereas foam tends to sag. Soft foam also can cause infant death due to suffocation!
---
Qualities of a Good Organic Baby Mattress
The best organic materials used in organic baby mattresses are listed below:
Cotton – Organic cotton makes for the best baby mattresses. Normally the cotton is folded and tightly packed in dense layers, holding the baby in a good posture and allowing for maximum breathability.
Wool – Wool is perfect for use in an organic baby mattress as it is entirely breathable, it keeps baby warm at a stable temperature, and it's full of natural antimicrobial components. Wool is often used in combination with other organic materials in a baby mattress because it acts as a natural flame barrier.
Soy – If your infant is not allergic to organic soy, then it also makes for a fantastic component in baby mattresses. Soy is firm, all natural and does not require chemicals to fill the mattress.
Organic Foam or Latex – If you have to choose a foam mattress, you should then go with organic foam or latex. Organic foams and latexes are made using organic rubber and often processed with as little chemical usage as possible. There is no guarantee that an organic foam mattress won't cause SIDS; however, the rate of SIDS was significantly lower in those who opted for organic foam crib mattresses.
---
Features of Outstanding Organic Mattress for Baby
The below features are some of the top features available to the best organic baby mattresses:
Waterproof – Since mattresses are tough to keep clean and free from mold once they have been messed with fluids, a waterproof baby mattress is a good idea! Babies are inclined to drool, stick their hands in their mouths and just make a mess in general.
Dual Sided – If you want to save time and money, you should get a dual-sided baby mattress. The one side will be firmer than the other. This is because infants and newborns need the most firm crib mattress possible, while toddlers can have a slightly softer sleeping arrangement. Dual-sided mattresses are also good ideas if you plan on having more children in the future.
Bed Bug Resistance – If bed bug are a problem in your home, you will certainly want a bed bug resistant crib mattress for your baby!
Certified Organic – It's important to check the organic certification on your organic baby mattress, because many manufacturers will claim to use organic ingredients when in fact they just mean the ingredients are of natural origins. Non-organic cotton, for example, can still be loaded with chemical sprays and pesticides, which affects a tiny infant's growth and development quite substantially.
Edge Binding – Infants love to grab onto things, including the seams of their crib mattress. Check that your mattress is bound on the sides so that your baby does not either tear the mattress or damage themselves.
---
Reviews: The Best Organic Baby Mattress
Choose from this pure selection of premium organic baby mattresses below without worry!
We hope you love the products we recommend!
Just so you know, We may collect a share of sales or other compensation from the links on this page.
---
This dual sided organic baby mattress is made from extra stiff soy memory foam and is guaranteed not to sag whilst holding your child in perfect posture.

The one side of the mattress is made from a slightly more viscous soy foam for toddlers, while the other side is firmer for infants.

An organic cotton covering ensures that your child has full breathability and discourages excessive perspiration.

The mattress borders have been reinforced with high-density organic foam to make sure the mattress cannot flop and that your child does not suffocate unexpectedly.

The sides are lock stitched to seal out moisture in humid areas and prevents baby from damaging the mattress.

This crib mattress is highly durable and will last a few years in the event you plan to have more children.

100% certified organic.

---
2
This ultra soft organic baby mattress is made from breathable cotton layers to give your baby the best possible start in life.

The mattress consists of 3 full inches of organic cotton layers that have been firmly packed for the best infantile comfort possible.

Comes inclusive with a jacquard cover that has been lock stitched on the edges to ensure mattress protection.

100% free from phthalates, heavy metal, flame retardants, and any other chemicals.

This crib mattress meets average crib specifications and standards.

Made in USA.

---
3
This organic crib mattress is made from pure organic cotton which is entirely eco-friendly, sustainable and renewable.

The covering is waterproof for cleaning convenience and is made from safe food grade polyethylene.

This baby mattress is dust mite proof, not allowing dust mites to crawl in through any of the tightly bound seams.

A heavy duty border made using reinforced rods keeps the baby perfectly centered without sagging or rolling off the mattress.

The crib mattress is entirely hypoallergenic and is ideal for those with allergies and sensitivities.

Certified to be free of phthalates and other harmful ingredients.

---
4
This mattress is made of combination of organic cotton felt which wraps an organic coir latex core, ensuring baby sleeps with a healthy posture.

The cover is made from 100% organic cotton, made with a high thread count for optimal softness and breathability.

80% organic coir is bonded with organic latex for superior firmness and the best possible baby back support.

This crib mattress will fit all standard crib shapes and sizes.

Greenguard certified as well as 100% organic.

Made in USA.

---
5
This crib mattress is made of a high-density organic soybean foam core that has been wrapped in premium organic cotton batting for breathability.

This mattress can be used on both sides for either toddlers or infants, offering a perfect level of firmness and stability to both.

100% organic certified and Greengard certified as free from all harmful chemicals or greenhouse gas emissions.

Voted as the winner of the American Women's Choice Award for the best crib mattress and baby bedding for three years in a row!

Ideal for infants and toddlers up to 5 years old.

---
Index Table: Top Rated Organic Baby Mattresses
---
---