Sometimes breastfeeding is not always possible.
That is when you have to make the best possible choice as a mother for the best organic formula for your infant.
Read further for more information on why you ought to resort to infant formula, different kinds of baby formula and what your child needs for the best possible start to their development.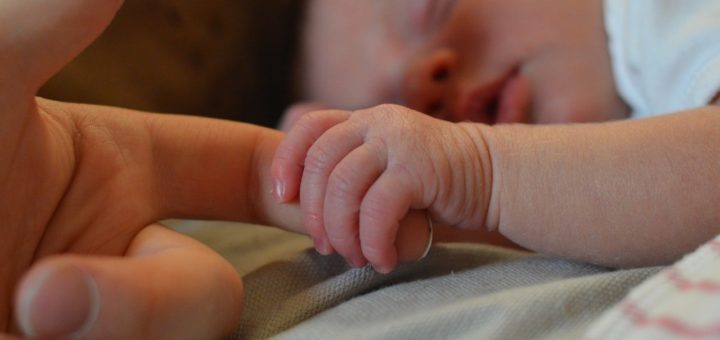 ---
When Do Mothers Use Formula Powder To Feed Their Babies?
Mothers use a formula for infants when they can't breastfeed themselves. Experts recommend using breast milk as nature intended to avoid complications in the infant's growth and development. However, there are a few cases where the mother can't:
Medical Conditions – Certain medical conditions or severe trauma can lead to an inability to produce breast milk. Some mothers had to have their mammary glands removed for various reasons, including the prevention of breast cancer. In either of the above scenarios, one will need to resort to infant formula.
Time – Many mothers do not have the luxury of being able to breastfeed due to work constraints and pressure. Since the formula is more difficult to digest than breast milk for the baby, it needs to eat less of it to keep sustained for the same duration. This enables working moms to spend less time feeding their infants.
Comfort – Some mothers do not feel comfortable to breastfeed their infants and in some cases, breastfeeding can be painful.
---
Different Types of Organic Formula for Infants
Not all infant formulas are the same, and some formulas may cause an allergic reaction in your baby. We discuss the differences in brief here; however, it is best to consult with your local pediatrician before considering going onto infant formula.
Dairy – The majority of infant formula is made synthetically from altering ingredients found in cow's milk. If an infant formula does not specify what it's made from, you can bet it will have dairy in it. Many infants are allergic to dairy, even if the formula was made using organic, free-range ingredients.
Lactose Free – In response to dairy allergies, lactose free infant formula was made. This infant formula is not 100% dairy free, but it is free of one of the major components of dairy that cause allergic reactions in children: lactose. The formula may still contain casein, which your child may still react to.
Soy – If your infant is incredibly allergic to dairy and all of the proteins associated with it, then the alternative you can try is organic GMO-free soy formula. Soy contains a lot of beneficial proteins for development and is not derived from animal products. On average, fewer children are allergic to soy, but not if the soy is genetically modified or has been doused in pesticides and other harmful sprays!
---
Beneficial Components of Organic Infant Formula
In human breast milk, there are tons of nutrients that are there to encourage the perfect development of the baby. In infant formula, many of these nutrients can be missing, so it's a good idea to know what's required and to check the ingredients list for the below compounds!
DHA – Docosahexaenoic Acid, commonly referred to as DHA, is one of the main components in mother's milk which aids healthy neurological development. Neuro growth does not only involve the brain but also includes the heart, the gut and all of the five senses. Keep your eyes open for DHA in your infant formula for healthy growth!
ARA – Arachidonic Acid is another component of breast milk that is critical to your child's development. Like DHA, ARA is a fatty acid that aids in a child's neurological growth.
Lutein – Lutein is a carotenoid that boosts growth of eyesight and hearing. Having this in your infant formula will ensure your infant gets a good head start in life.
Iron – As everyone knows, iron is one of the main nutrients needed for healthy blood cells and a strong immune system. Iron-fortified formula is not the same as breast milk, but it will help to improve your child's defenses right from early on.
Prebiotics – Prebiotics are fantastic when used inside infant formula, as they aid in digestion. Infant formula is structured differently to breast milk and is not as easily digestible by the baby. Added prebiotics lines the infant's gut and helps to break down these larger particles, making the formula more easily available. It also aids healthy gut development and strengthens the immune system's front-line defenses.
---
Reviews: Best Organic Infant Formula
Below we have chosen different organic baby formulas which had the best results for children under one year of age.
---
This organic infant formula was made for babies with sensitive tummies who are prone to gas or being extremely fussy with their food.

Contains lutein and iron for a healthy immune system as well as a strong heart and lungs.

Includes DHA, ARA, omega-3s, and omega-6s in the correct proportions for the best possible beginning to your infant's life.

The reduced lactose content combined with the added prebiotics aid digestion and reduce the chance of allergy or bloating.

This product is 100% Organic, free-range and GMO-Free, allowing you to care for your baby in the best possible way.

---
2
Earth's Best is one of the best organic brands for infant formula and has a dedicated range of formulas, this one being their dairy breast milk equivalent.

Full of beneficial ingredients that aim to emulate the mother's milk precisely, this powder is all your child needs in their first year.

Fortified with prebiotics for easy digestion as well as enhanced immunity, help your baby become fighting fit in their first year of life.

Contains Vitamins and minerals such as Lutein for healthy ears and eyes.

Certified GMO-Free, 100% Organic and free of hormones for the best results!

---
3
This naturally lactose-free soy formula has a complete set of proteins that your infant needs to grow steadily.

Packed with twice as much healthy fatty acids DHA and ARA than in other leading formulas, this organic formula intends to boost your child's neurological development.

Contains all the right amounts of easily digestible carbohydrates, vitamins, and minerals for your infant.

Convenient to make on the go – just add water!

GMO-Free, Organic and free from preservatives, chemicals, flavors, and colorants.

Ideal for baby's first year to get ahead in life from the very foundations.

---
4
This organic baby formula is one that offers a solution to those infants who are allergic to both soy, dairy and lactose.

Made from plant-derived proteins for babies with highly sensitive stomachs or extreme allergies for a calm beginning of life.

Uses DHA and ARA from organic free range egg yolks, which acts in a very similar way to mother's breast milk.

Unlike some other infant formula, this organic formula is free from gluten, lactose, and hexane.

GMO-Free certified organic and easily digestible for sensitive infants under 12 months of age.

---
5
All ingredients of this infant formula are organic and chosen specially to nourish your child as though they have breast milk.

This organic soy-based baby formula powder is made entirely of plant-derived protein sources and is suitable for vegan families that are starting out.

Includes iron, choline as well as other important growth factors that are found in breast milk for healthy brain and body development.

Contains DHA, ARA and a few other fatty acids to aid with strong neurological capacity and cognitive function.

GMO-Free as well as free from pesticides, sprays, chemicals, growth hormone, lactose, animal products, and gluten.

---
Index Table: Top Organic Formula for Infants
---
---