Some of the links in this post are affiliate links. This means if you click on the link and purchase the item, I will receive an affiliate commission at no extra cost to you. All opinions remain my own.
Organic baby lotion and other baby products have been gaining increasing attention lately.
Read further to learn why and what organic ingredients work best for your child's infantile skin and our selection of the best organic baby lotions available.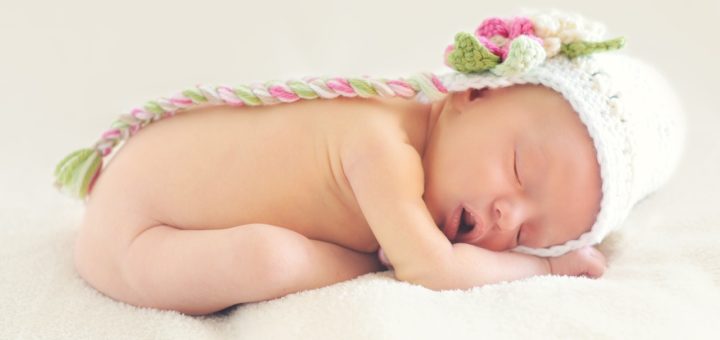 ---
Why Organic? The Story Behind Commercial Baby Lotion
More parents these days are being made aware that organic products are the best for their infants, especially when it comes to skincare. The skin is not an impenetrable barrier that keeps the good and bad out.
Nearly everything you apply topically to your child will enter through the skin and into the bloodstream.
Many commercial baby lotions have synthetic ingredients, such as parabens, phthalates, glycerides, and artificial fragrances, all of which contribute to conditions such as Eczema, allergies, nappy rash, and even SIDS! (Sudden Infantile Death Syndrome).
While these ingredients may help the lotion apply evenly or last longer than organic lotions, they are too harsh and highly damaging for fragile infantile skin.
Organic ingredients have been used for centuries more than synthetic ingredients, confer many more benefits than moisturizing skin.
Organic extracts and essential oils enhance your child's immune system, often dealing with dry skin or rashes at the root of the problem.
These natural ingredients also confer protection against the harmful effects of synthetics and often aid the child with healthy growth and development.
---
Common Baby Skin Allergies & What Works Best
Here are some of the most common skin reactions or allergies found in infants and what organic ingredients work best to help reverse the situation:
Eczema – many people suffer from Eczema, and for the majority, synthetic skin products do not work. In your baby's case, synthetic products could do more harm than good! Eczema's best organic ingredients are lavender, coconut oil, olive oil, and shea butter. These ingredients are soothing while also simultaneously acting to moisturize dry, flaky skin.
Dermatitis – the most common cause of dermatitis tends to be synthetic chemicals or organisms that are inhabiting the baby's skin. The best way to deal with dermatitis is to switch to organic baby lotion and find a lotion that uses rosemary, sage, thyme, oregano, or any similar Italian herbs. These herbs all have polyphenols that bolster the immune system, soothe the skin, and protect the skin from infections.
Respiratory Issues – sometimes skin irritations come with respiratory problems, particularly from using artificial baby lotions. The best ingredients to search for to be included in your organic baby lotion are mint and Echinacea. Mint soothes the skin, opens the airways, and kills bacteria, while Echinacea provides full immune system support.
Blisters & Cold Sores – most organic ingredients will help blisters and cold sores, which are usually the result of a burn or an infection. Chamomile is likely one of the most effective ingredients against either scenario, being very soothing, cooling, and calming the baby down if in shock. Pomegranate and other fruits rich in antioxidants are also useful for all-rounded immune support.
While looking for baby lotions, we suggest you try these organic diaper rash creams to ensure that your little one stays safe from allergies that cause redness and irritation.
---
Ingredients Found in Good Organic Baby Lotion
For an all-purpose baby lotion, the below ingredients are some of the best! Protect your child's skin, improve their immune function, and promote healthy growth and development throughout their youth with the following natural ingredients:
Argan – argan oil is one of the best skincare oils for healthy skin growth, repair, development, and removal of scars. Argan also encourages the same for hair and nails, making it ideal for mother and child both to benefit from.
Pomegranate – pomegranate is one of the healthiest fruits known to man and is loaded with hundreds of antioxidants, vitamins, and minerals. Your child will certainly benefit from its abundance of B vitamins, skin rehydrating properties, and extra immune support.
Chamomile – Chamomile has always been one of the most popular floral ingredients in baby products, largely known for its incredibly soothing characteristics. It also helps to improve the immune system, keep the skin clean, soothe spasms or cramps, and even can put an unsettled baby right to sleep.
Olive Oil – olive oil is a world-renowned Mediterranean secret for luxuriously soft and radiant skin. In infants, it can keep skin moisturized, destroy scalp infections, and eliminate dandruff.
Manouka Honey – honey is one of the oldest natural preservatives used on the planet today. Manuka honey is a special type of honey with the most medicinal properties, being soothing, antimicrobial, and perfect for sensitive infantile skin.
---
Reviews: Best Organic Baby Lotion
Here below are some of the best organic baby lotions, all of which are free of artificial fragrances and colorants.
We hope you love the products we recommend!
So that you know, We may collect a share of sales or other compensation from the links on this page.
---
1
This organic baby lotion by Puracy was initially developed and approved by doctors for sensitive infantile skin.
Lavender is one of the best anti-inflammatory organic extracts for children, calming rashes and burns and preventing scarring.
Grapefruit is used in this lotion to gently rehydrate the skin and allow for deeper penetration of all the other organic ingredients.
This lotion is suitable for all baby skin types, from sensitive to dry skin.
Unlike other organic skincare products, this lotion is grease-free, leaving no oily trails after being absorbed by the baby's skin.
The container contains 12 ounces and has a pump top for convenient use.
Hypoallergenic, non-toxic, cruelty-free, vegan, and certified to be free of artificial fragrances.
---
2
Lafe's Organic Baby® Lotion

Odorless Organic Olive Hemp Baby Lotion
The gentle combination of natural oil extracts in Lafe's Organic Baby Lotion is excellent for keeping your child's skin soft.
Organic Hemp Oil is a rich source of omega oils (that are necessary for healthy development), as well as a potent soothing ingredient for irritated skin.
Organic Virgin Olive Oil will protect your child's skin from infection and eliminate dandruff, rashes, or flaking skin.
Organic Sunflower Oil includes many antioxidants, such as astaxanthin, which help bolster the baby's immune system and keep skin from drying out.
The Pump Dispenser bottle is easy to use and baby-friendly, free from BPA, phthalates, and other toxic ingredients.
Caution: This product contains Wheat Starch and is therefore not Gluten Free – make sure your child is not allergic to Gluten before buying this product.
---
3
Babo Botanicals® Chamomile Lavender Baby Lotion

All Organic Ultra Calming Baby Lotion
This ultra-soothing baby lotion helps calm the baby down to sleep, helping both mother and child get the rest they deserve.
The combination of Meadowsweet, Calendula, Chamomile, and Lavender makes for a calming baby lotion that can deal effectively with nappy rash, burns, or cold sores.
This organic lotion has been clinically tested and officially approved to be safe for babies.
All the natural ingredients have been certified organic and the product as a whole.
Rich in vitamins, minerals, and antioxidants to give your infant the best possible start in life!
---
4
Nurture My Body® Organic Baby Lotion

Rich Organic Baby Lotion For All Ages
Including just under 20 100% organic ingredients, this baby lotion is one of the best organic products to meet EWG safety standards.
Chamomile, Rosehip, Rosebud, and Lavender essential extracts are all anti-inflammatory, calming rashes, and even help to reduce infantile shock or trauma.
If your baby has dry skin, the jojoba, avocado, and oleic safflower oils all present in this baby lotion work together to eradicate dryness and soften hard-crusted skin.
Unlike other baby lotion packaging, Nurture My Body uses blue glass to house its organic products, which are sustainable, recyclable, and UV protection against spoilage.
Suitable for kids (or adults) of all ages.
This all-natural baby lotion is free of fragrance and other toxic synthetic compounds.
---
5
Earth Mama Angel Baby® Organic Baby Lotion

100% Organic Herbal Baby Lotion
Earth Mama Angel Baby products are all formulated by a herbalist to pamper babies with sensitive skin.
The product is artificial fragrance-free with a mild organic vanilla citrus scent.
Rooibos tea inside this baby lotion is an excellent cure for baby rash and other similar ailments.
Calendula extract has been added to help keep the baby's immune system healthy and to soothe and soften dry, itchy skin.
Organic olive oil and shea butter are excellent for deep skin penetration and moisturizing.
Toxin-free, the product contains no phthalates, parabens, dyes, or petroleum-based products.
---
6
Cetaphil Baby® Daily

Baby Lotion with Organic Calendula
This baby lotion is specially formulated with soothing organic calendula extract derived from the marigold flower to soothe dry, sensitive skin.
The sweet almond and sunflower oil softens and smooths your baby's skin.
This product is paraben-free, colorant-free, and mineral oil-free,
It is hypoallergenic, and dermatologist tested.
---
7
Mee Beauty® Moisturizing

Organic Baby & Kids Body Lotion
This baby lotion naturally soothes dry and sensitive skin as well as Eczema and rashes, using the nourishment of organic aloe and shea butter.
It comes in an easy pump dispenser for ease of use and minimal contamination.
The pure honey in this baby lotion relieves itching since it is rich in vitamins and minerals and is anti-bacterial.
It also contains organic aloe leaf juice, 32 vitamins and minerals, 75 nutrients, and hundreds of active enzymes to soothe and moisturize the skin.
The organic shea butter in this baby lotion has a high concentration of natural vitamins and fatty acids, ensuring this lotion provides intense nourishment to the skin.
---
8
BareBaby Organics® Soothing

Moisturizing Organic Baby Lotion
This natural baby lotion provides rich moisturization with nourishing aloe vera, coconut oil, chamomile, calendula, jojoba, and more.
It contains no sulfates, parabens, phthalates, synthetic fragrances, or dyes.
The soothing baby lotion ensures softer and smoother skin after use and even works on Eczema, cradle cap, and extra dry skin.
This quick-absorbing lotion has a lightweight texture and spreads easily.
---
9
MADE OF® Plant-Based

Organic Baby Lotion Moisturizer
The organic baby lotion is NSF Organic, and EWF verified as well as Gluten-free and vegan friendly.
This baby lotion is made with 84% organic and 16% natural ingredients.
It is non-greasy, quick-absorbing, and contains soothing aloe vera and organic oats.
This product is non-GMO, soy-free, phthalate-free, paraben-free, sulfate-free, and contains no synthetic ingredients or fragrances.
It helps relieve Eczema and other sensitive skin issues.
---
10
Babo Botanicals® Calming

Organic Baby Lotion
This ultra-moisturizing and non-greasy baby lotion calms and soothes delicate skin and is designed for the sensitive skin of babies, kids, and adults.
It contains a soft lavender and chamomille scent calming the senses.
This body lotion is developed with shea butter, sunflower, and chamomile to relax, soothe, and facilitate more restful sleep. It comes enriched with Babo's organic Nutri-Soothe Complex to enhance the calming effects of this lotion.
This Plant-based lotion is formulated with naturally-derived ingredients, including meadowsweet oil, to moisturize sensitive skin.
It does not contain any harsh chemicals or irritants, is hypoallergenic to reduce the risk of allergic reactions, and is clinically tested under dermatological control.
This product is Gluten, soy, dairy, peanut, almond, and walnut free and Made in the USA, as well as B Corp Certified.
---
Index Table: Top Rated Organic Baby Lotions
---
---