Some of the links in this post are affiliate links. This means if you click on the link and purchase the item, I will receive an affiliate commission at no extra cost to you. All opinions remain my own.
Organic Beet Juice is an amalgamation of natural and nutrition-rich addition to your health regime. So we have built a list of the best organic beet juice that you can purchase online, which can help boost your immune system.
This article will also highlight the importance and benefits of beet juice and suggest various beet juice products worth buying. Have a quick read!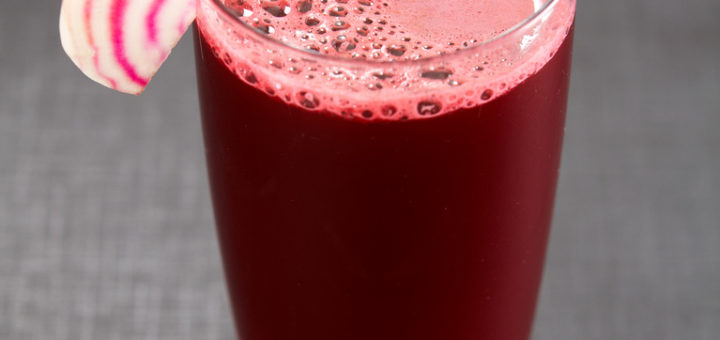 ---
Importance of Organic Beet Juice
You may have or may not have a sweet tooth for beet, but you must consider the nutritious value that it provides. This is why the beet-based juices are made so that your body gets its benefits without you tasting it in the raw form.

Beet Juice is Highly Nutritious – A single cup of beet juice can provide around 100 kcal and 25 grams of carbs. Beets help the body provide folate, Vitamin C, Potassium, Fiber, Nitrates, and Antioxidants. So consuming a single cup of beet juice in a day can help you get plenty of nutrition in your body.
It Helps in Natural Detoxification – Beets are a source of betalains, a phytonutrient type. These compounds are known for their antioxidant and anti-inflammatory properties and help detoxify the blood. Organic Juice Cleanses the liver by flushing out the unrequired toxins from our bodies. It restricts the growth of fatty acids and helps the liver cells to rejuvenate.
Beet Juice Helps in Building Stamina – The blood vessels are broadened when we drink beet juice. Thus, it helps increase the oxygen flow in the blood, which makes you more active and energetic. Many nutritionists suggest drinking it in the morning or after you work out to avail yourself of maximum benefits.
---
Benefits of Beet Juice
There are several benefits of drinking beet juice, and some of the most important benefits are mentioned below.

Lowers the Blood Pressure – In research conducted, it was found out that consuming 8 ounces of beetroot juice daily can help lower your diastolic and systolic blood pressure.
Improves Muscle Power – With all the nutritions that the beet juice provides to a human body, it extensively improves a person's muscle power. Also, it is good for people who have heart-related diseases.
Slows Down the Rate of Dementia – As the beetroot juice has a high amount of nitrates present in them, it helps to improve the blood flow to the brain and slows down the cognitive decline.
Provides Multiple Minerals – There are plenty of benefits of having beet in raw form, juices, or powder. It highly enhances the immune system and provides the body with many other essential minerals such as magnesium, calcium, sodium, copper, iron, manganese, etc.
---
Beet Powder vs. Beet Juice
For people who do not like the taste of beet, a separate packaging comes for the beet powder that you can mix in a beverage or smoothie. However, the question remains that is it as good as the beet juice or not? So lets us go ahead and find that out.

Research – There have been sufficient studies to show that beet powder has more nutritious value than juice. The beet powder consists of organic acids, such as ascorbic and citric acid, that provide better nutrition to the body.
Improved Taste With Beet Powder – With the beet powder, one gets an additional benefit of changing the flavor of the consumed substance. You can mix the powder in any beverage, and you can add additional flavors to the drink to make it more delicious. However, in the case of juice, the taste remains the same.
Beet Powder Consists of Less Sugar Content – A full glass of beet juice usually consists of 22 grams of sugar, whereas the beet powder only contains 3 grams of sugar per teaspoon. So beet powder can more efficiently reduce sugar levels in your blood.
---
Reviews: Best Organic Beet Juice
Below is the list of various organic beet juices that will help you provide plenty of nutrition in your body. Also, note that we may get a small profit share for every item you purchase through the given links.
---
1
Made with 100% pure organic beets.
The juice is cold-pressed and is not made from concentrate.
Every bottle contains 0.75 pounds of beets to ensure maximum health benefits.
It is packed in non-toxic glass bottles and is BPS, BPA, DEHP-free.
---
2
Swanson® Swanson Beetroot

Delicious Organic Beet Juice
Fresh organic beets are pressed to produce this juice that gives you plenty of nutrition.
The beets are grown organically to ensure maximum nutrition.
The juice has a wonderful taste of beets and is very good for your health.
The juice is made with a hundred percent vegetarian content.
---
3
MYVIDAPURE® Glutten Free

Organic Beet Juice Powder
This Beet Root Juice Powder is made from 100% pure and fresh raw beets.
The powder is gluten-free.
It is a natural booster and provides you with plenty of energy.
It helps to make your immune system stronger.
The beetroot powder is entirely organic.
It has various antioxidant properties and helps protect cells from environmental stress.
---
4
PureClean® Organic

trusted Beet Juice Powder
You get all the benefits of beetroot in the powder.
Simply mix in a beverage or smoothie to drink.
Boosts your performance by providing vitamins to the body.
Free from any sweetening flavors.
The juice powder has a prosperous nutritious value.
---
5
Chérie® Powder

Exquisite Organic Beetroot Juice
The beet juice powder consists of natural nitrates for providing energy.
It is gluten-free.
The juice powder is rich in vitamins and minerals.
It consists of no additives or preservatives.
It is highly concentrated.
---
6
Lakewood® Unflavored

Pressed Organic Beetroot Juice
The beet juice is freshly pressed and a hundred percent organic.
Ginger and turmeric are added for additional benefits.
The juice contains no added flavors and preservatives.
---
7
Dynamic Health® Dietary Supplement

Organic Beetroot
This Beetroot Juice is USDA Certified Organic, unsweetened, and is a 100% pure Juice Concentrate.
Dynamic Health Organic Beetroot juice does not contain added sugar, artificial color, or preservatives.
It provides naturally occurring potassium, calcium, iodine, and copper and may increase Nitric Oxide.
This product is Vegetarian, Gluten-Free, Halal, and BPA-Free, and is made with the highest quality possible.
---
8
Red Ace® 100%

Organic Beet Juice
This organic juice Supports cardiovascular health, stamina, and oxygen intake.
It is a 100% pure Beet Juice Supplement with each bottle containing juice from three beets.
This product is 100% Organic, Non-GMO, and comes in shot bottles.
This package contains 12, 2-ounce Beet Juice Supplement Shots
---
9
Beetology® Juice Mix

Organic Beet and Veggie Juice
This is a 100% organic, cold-pressed, beet and veggie juice.
It is crafted with high-quality ingredients and procedures and comes packed with flavor.
This organic juice is nutrient-dense and does not contain any Preservatives, Additives, Artificial Colors, Or Flavors.
Beetology juice is all-natural, Organic, concentrate-free, and GMO-free.
---
10
PINES® Powder

Organic Beet Juice
This Beet Juice Powder offers you a convenient way to get the nutritional benefits of whole beets.
You can mix it with a glass of water, juice, or any liquid of your choice.
This Beet powder is rich in vitamins, amino acids, and minerals
Pines Beet Powder is Gluten Free, Non-GMO, Kosher, Raw, Vegan, No Sugar Added, Plant-Based, and USDA Certified Organic.
---
Index Table: Top-Rated Organic Beet Juice
---
---