Some of the links in this post are affiliate links. This means if you click on the link and purchase the item, I will receive an affiliate commission at no extra cost to you. All opinions remain my own.
There's no question: organic energy drinks and powders are trendy. It's why both online and offline stores have more brands of energy boosters.
And while this surge in organic health drinks and powders is undoubtedly a good thing, it can be tough to know which brand lives up to the claim.
Here are the best organic energy drinks and powders we recommend, from the best detox drinks to protein powders.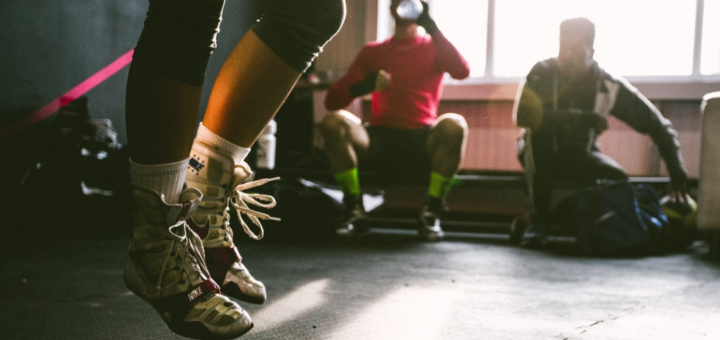 ---
Potentially Dangerous Ingredients Found In Organic Energy Drink Powder
While most of the individual ingredients in health drinks are entirely safe, they can be potentially dangerous when consumed in high quantities. Here are some of the potentially dangerous ingredients:
Sugar and Artificial Sweeteners: Nearly 90% of the major energy drink brands bottle their beverages full of high fructose corn syrup, or in some cases, sugar and artificial sweeteners. These ingredients lead to obesity, type 2 diabetes, tooth decay, and metabolic disease.
Caffeine: Caffeine in small doses is harmless. However, energy drinks usually pack lots of caffeine into each serving. When coupled with 'fillers,' this can lead to irritability, insomnia, nervousness, anxiety, nausea, dehydration, and more.
B Vitamins: Put B Vitamins under 'too much of a good thing.' While vitamin B complex is necessary for our body, many health drinks like organic coconut water overdo it, especially with vitamins B3 and B6. These vitamins will boost our metabolism and can be used to lower sugar intake as it uses the same metabolic pathways as insulin in the body.
Taurine: Taurine is a naturally occurring amino acid supporting neurological development and regulating mineral and water content in the blood. But, too much Taurine can lower blood pressure.
Guarana: This is another popular addition to energy drinks. Guarana seeds are very high in caffeine, the dangers of which we've just discussed above.
---
How to Choose the Best Organic Energy Drinks and Powders
Ever find yourself wondering which organic energy drinks and powders to choose from the endless rows of choices available? Here are some handy tips for choosing your organic health beverages wisely.
Know how much added sugar in your drink/powder: Look out for these added sugar varieties in your health drink – fructose corn syrup, dextrose, fructose, corn syrup solids, maltose, and sucrose.
Check the servings in a bottle Watch the serving size of the health drinks. Sometimes they can contain multiple servings in each can or bottle.
Watch out for unrealistic health claims : If a label claims that it can treat or cure a disease, know that it is a false claim. This doesn't mean the health drink or powder is harmful, but don't get fooled.
---
What to Look for in a Natural Energy Drink Powder?
Now that you know what to avoid in a natural energy drink powder, here are some of the things that you must consider while buying energy drink powder. Take a look!
USDA seal: The USDA seal indicates that organic health drinks and powders are made of at least 95% organic ingredients.
Organic Ingredients: Look for clean, 100% pure organic ingredients that are free of pesticides and non-GMO ingredients.
Vegan certification: A leaping bunny logo on the label indicates that the product is cruelty-free and free of animal ingredients.
---
Reviews: Best Organic Energy Drinks and Powders
We have curated a list of the best organic energy drink powder below. Also, we would like to inform you that when you purchase any of the products from the mentioned links, we may get some part of the profit. Take a look!
---
1
While Amazing Grass Green Superfood is one of the most nutritious ones, it is also the one that contains more organic greens than any other brand on this list.
This blend of alkalizing farm fresh greens, superfoods, and fruits and veggies is great for health-conscious people looking to boost energy levels.
The greens powder provides antioxidants, minerals, and nutrients to energize, detox, and boost immunity.
There is no added sugar, GMOs, gluten, or animal products of any kind. The plant-based organic greens are Kosher and Certified Organic by CCOF.
Available in 4 yummilicious flavors: the Original, Berry, Chocolate, and Orange Dream.
---
2
Red Leaf® Pre-Workout

Organic Energizer Powder
This organic energy drink powder contains 40mg of Caffeine for a mild boost of energy.
Beta-Alanine in this powder strengthens muscles and increases body stamina.
It is perfect for boot camps, running, gym, and intensive sports.
It substitutes coffee and other high-caffeine energy drinks.
The great taste and easy mixability make the Red Leaf organic energy powder drink an enjoyable experience for men and women.
---
3
Sambazon® Natural

Energy Drink Powder
While acai berry drinks are hardly a new idea, Sambazon made them even trendier when unveiling a Low-Cal Acai Berry Pomegranate energy drink.
Drink one bottle of this organic wellness drink in the morning and let the caffeine and antioxidants charge your workouts and workdays.
Other names you could see on the label include Acerola Cherry and Natural caffeine from Yerba Mate, Green Tea, and Guarana.
All organic and GMO-free ingredients are sourced in the Brazilian Amazon. It is vegan and gluten-free as well.
We love the subtle flavors of this acai drink – neither is it over-caffeinated, nor it gives a weird aftertaste.
---
4
Truth Nutrition® PreWorkout

Energy Drink Powder
If you are an athlete and feel drained easily, this organic pre-workout energy drink powder is for you.
Its plant-based ingredients help you stay active and hydrated for a longer time.
It is made of pure, clean, and energy-rich natural ingredients.
Truth Nutrition organic energy drink powder is vegan and chemical-free.
---
5
Peak Performance® Unflavored

Energy Powder
If you want to consume only the healthiest and tastiest drinks, you might want to give Peak Performance a try.
This energy powder is a blend of cleansing, alkalizing, farm-fresh nutrient-rich greens.
Besides, it contains natural phytochemicals and chlorophyll that gives antioxidant the powers to neutralize dangerous free radicals in the body.
Drink it, and you will get smoothly delivered energy throughout the day. It is a great fuel source and one that won't let you down.
This organic health drink is unflavored (read 'no sugar'), has no preservatives, vegan, as well as non-GMO.
---
6
Vimergy® Organic

Barleygrass Juice Powder
Vimergy is a popular healthy energy drink powder. It is packed with Barley Grass Juice Powder to fight off toxins and environmental irritants.
Speaking of the health benefits you can reap from this energy booster, here are the important ones: it can help increase the iron level, supports alkalinity in the body, and provide digestive support & cardiovascular health.
More importantly, than gluten-free and Kosher, Vimergy is 100% pure, with the only one ingredient being Organic Barleygrass Juice Powder.
Containing zero fillers – a single serving provides ten calories and 1g protein.
The great taste and easy mixability make it not only easy to drink but enjoyable.
---
7
Ora Organic® Flavored

Energy Drink Powder
Natural Beet, Pomegranate, and Berries in this organic energy drink powder promote healthy blood flow in your body.
It boosts energy with the minimal comedown.
It contains a blend of herbs that relieve anxiety and stress.
Ora Organic pre-workout organic energy powder is GMO-free and keto-friendly.
---
8
RUNA® Refreshing

Organic Clean Energy Drink
If you like frequent refreshing and revitalizing wellness drinks, you should strongly consider switching to RUNA ZERO Organic Clean Energy Drink.
It's an organic blend of USDA-certified Guayusa, an Amazonian leaf that's loaded with caffeine, polyphenols, and L-Theanine to charge your body and mind – all without giving that crash feeling.
Outside of Guayusa, the other ingredients are citric acid, vitamin C, and natural flavor enhancers.
Speaking of the nutrient content, it meets 6% of iron and 10% of Vitamin C requirements.
With zero gluten, sugar, artificial sweeteners, and calories, this organic health drink is paleo and vegan-friendly, too.
It's Fair Trade, Kosher, too, as well as non-GMO verified.
---
9
Organic Muscle® Vegan

Energy Powder Drink
This organic pre-workout energy drink powder contains certified organic ingredients that give you a long-lasting energy boost.
It gives a great feeling even after the workout and prevents heart palpitations and itchy skin.
Passionfruit Guava and organic sweeteners give it a very delicious taste.
The company accepts returns within 30 days with a full refund.
---
10
Orgain® Superfoods

Natural Green Powder
This package contains 0.62 Pound of Orgain Organic Berry Superfoods All-In-One Super Nutrition Powder.
It offers 50 superfoods per scoop, such as Organic sprouts, fruits, berries, veggies, greens, grasses, and food blends.
The energy powder contains 1 billion clinically proven probiotics, 6 grams of organic dietary fiber, is high in antioxidants.
USDA organic, vegan, nondairy, gluten-free, lactose-free, soy-free, carrageenan-free, non-GMO, no added sugar or sweeteners, and no artificial ingredients.
Superfoods in this powder include beets, ginger, turmeric, wheatgrass, barley grass, spinach, broccoli, kale, acai, millet, amaranth, buckwheat, quinoa, chia, and flax.
It is ideal for healthy, on-the-go nourishment for everyone and can be easily mixed into water, juice, or your favorite smoothie recipe.
---
Index Table: Top Rated Organic Energy Drinks and Powders
---
---