Some of the links in this post are affiliate links. This means if you click on the link and purchase the item, I will receive an affiliate commission at no extra cost to you. All opinions remain my own.
Switching to organic coffee is wise if you are super keen on your health and well-being. Why? Because it is free from chemicals such as fertilizers, herbicides, or pesticides.
In this article, we will walk you through the best of the best organic coffee brands available online. Before deciding, don't forget to check the quantity and coffeemaker compatibility.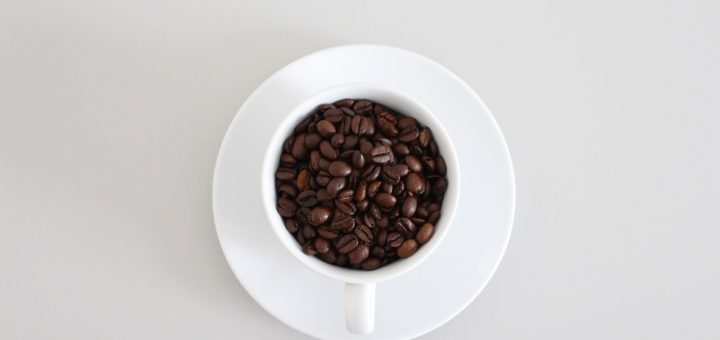 ---
Top Reasons To Choose Organic Coffee
Organic farmers do not use harmful pesticides or chemical fertilizers on their coffee crops. That means your coffee is as "clean and healthy" as possible.
Lack of pesticides means soil remains fertile, water bodies stay clean, and air remains pure.
The best-tasting coffee comes from a shade-grown coffee plant – most organic coffee crops are shade-grown.
Organic farming nurtures the environment and minimizes soil erosion through reforestation. So, by buying organic coffee, you are indirectly helping the ecosystem.
When you buy fair trade all-natural coffee, you support poor farmers.
Just as recycling plastic is important, so is your choice with your morning brew each morning. So, make a choice that's good for you and the planet.
---
Organic Coffee Processing and Roasting
Be it any organic coffee brand. The manufacturers employ either of these two processes.
Dry milling: This is nothing but drying the harvested coffee beans under the sun before they are peeled. It takes around 3 to 4 weeks and depends on the weather conditions. This is the commonly used method by Asian, African, Middle East, and South American organic coffee brands.
Wet milling: This method is for extracting beans from cherries using water. Wet milling gives the coffee a fruity flavor. The process is tedious, expensive, and requires a lot of water.
Post-processing, the beans undergo roasting either in large pots or drums. Roasting organic coffee involves no artificial flavors, chemicals, or sweeteners.
---
Benefits of Drinking Organic Coffee
As we can deduce from the scientific evidence, the health risk of drinking coffee mainly comes from the chemicals and pesticides used while growing, harvesting, and processing the best organic espresso beans.
Health benefits of chemical-free natural coffee include:
Boosts energy: The high caffeine in coffee acts as a stimulant and increases your energy levels. It also blocks the inhibitory neurotransmitters in your brain.
Cognition improvement: Coffee sharpens focus and concentration thanks to its caffeine content.
Weight loss: Caffeine makes you energetic and burns calories faster. Scientists say that caffeine can speed up metabolism by 11%. Also, it cuts food cravings.
Good for your heart: Regular organic coffee drinkers are less likely to develop cardiac diseases and stroke. A study also showed that coffee could reduce abnormal heart rhythms.
Increases metabolism: Natural shade-grown coffee contains high amounts of B vitamins to boost metabolism and maintain bodily functions.

Also, note that these benefits are generally found as well in organic coffee creamer.
---
Reviews: Top 5 Natural Coffee Brands
To make it easier for you to decide which organic coffee is the best, here are some of the top organic coffee brands available on the market, along with their features.
We hope you love the products we recommend!
So that you know, We may collect a share of sales or other compensation from the links on this page.
---
1
Not only has Death Wish Ground Coffee the strongest coffee in the world, but it's also organic and Fairtrade!
All the Robusta and Arabica beans are grown to meet USDA organic standards and are sourced from India and Peru.
Though some say you need extra cream or sugar, Death Wish ground coffee isn't as bitter as the other ultra-strong coffee brews.
It is available as a dark roast. And on top of its high caffeine content, it has zero calories.
The one-pound ground coffee package will give you 72 strong, delicious cups. The brewing ratio recommended is 2.5 tablespoons of coffee to 5 ounces of hot water.
---
2
Nectar of Life® USDA Certified

Gourmet Coffee Beans
Nectar of Life is serious about their coffee, using only ultra-premium coffees from Colombia, Sumatra, and other exotic Indonesian origins.
They are also serious about their coffee harvesting and manufacturing processes – all gourmet grade beans are certified USDA organic and FLO fair trade.
When drinking espresso, French press, Aeropress, or pour-over made out of these, you will know that your morning/evening brew is the healthiest (it's a low acid coffee).
The beans are roasted in small batches just before packaging and shipping, so you know you're getting the Arabica beans at their best.
---
3
SAN FRANCISCO BAY® Organic

Rainforest Blend
The San Francisco Bay One Cup is a blend of rainforest-grown coffee from Colombia, Mexico, Guatemala, and Indonesia.
The coffee's smooth, full-bodied taste and delicious citrusy notes are perfect for a delightful late-night pick-me-up.
Coffee beans are sourced from coffee plants grown sensibly and fairly traded.
It is compatible with most Keurig K-Cup 1.0 & 2.0 brewers, Cuisinart, Bunn, and other single-serve brewers. But it is not compliant with Nespresso or Keurig Vue coffee machines.
Not only does it taste amazing, but economically friendly as well – the k-cup pods are true space savers.
---
4
Camano Island Coffee Roasters® Organic

Papua New Guinea Medium Roast
Next up on the list is a sweet, medium-boiled coffee with a distinct chocolaty tone. And this is one of the best organic coffee brands available online.
USDA Certified Organic and Fair traded 1% Arabica Beans are shade-grown and are fair trade.
If you are looking for a smooth cup, this is just for you, thanks to its low-acidity profile.
Roasting, as is common among the other brands on this list, is done in small batches.
To retain the flavor and goodness, they always ship their organic coffee within 48 hours of roasting.
It tastes divinely iced and hot and will provide a perfect cup for that 'pick me up when your brain is tired.
---
5
Cafe Don Pablo® Organic

Gourmet Coffee
Certified organic by USDA and Non-GMO by CCOF, this coffee is made from special Honduran beans from the Marcala region.
The slowly roasted beans are low in acidity and have a rich, chocolaty flavor to make your morning cups healthy and tasty. It also has notes of caramel, cocoa, and honey.
Suggested brewing methods include traditional espresso, French press, or drip.
The 100% Arabica beans don't have harmful chemicals or pesticides. Plus, it is non-GMO as well.
Another perk is that it is super affordable.
---
6
Four Sigmatic® Mushroom

Organic Ground Coffee
This coffee provides more mental clarity with only half the caffeine.
It combines grounds of 100% organic Arabica coffee beans and 500mg of organic Lion's Mane and Chaga mushroom powder.
Organic Lion's Mane mushroom is a natural nootropic shown to support memory, focus, and concentration and is recognized for its support of cognitive function.
The Four Sigmatic mushroom coffee has organic Chaga mushroom, with antioxidant properties to support immune function and wellbeing, and Organic Rhodiola root, which helps to relieve stress.
It is great for everyone, whether your lifestyle is vegan, paleo, keto, dairy-free, or gluten-free.
It is free of carriers, fillers, or natural or artificial flavors since all ingredients are naturally farmed or wild harvested.
---
7
Real Good Coffee Company® Dark

Whole Bean Coffee
This Organic whole bean coffee is a full-bodied, single-origin coffee with hints of spice and bold roasted notes to give you a refreshing, classic cup of morning coffee.
The coffee beans are made with premium Arabica coffee beans from Central and South America. They are grown, sourced, and packaged responsibly after being roasted fresh in Seattle, USA.
This coffee brings together bell pepper, cedar flavors, and a lemony acidity to spice things up.
These dark roast coffee beans are suitable for any good coffee machine, such as drip machines, espresso makers, French press, Aeropress, pour-over, and Moka pots.
---
8
Equal Exchange® Mind Body Soul

Organic Ground Coffee
This is a smooth, creamy, and balanced blend of Coffee, with hints of Almond, Malt, and Dark Chocolate for depth of flavor.
The coffee combines a balanced medium and Vienna roast blend.
It contains 100% Arabica Coffee sustainably grown by small-scale farmer cooperatives in Latin America, Africa, and Asia.
Equal Exchange coffee employs 100% Fairly Traded ingredients and is Certified Organic by the USDA, Gourmet Quality, and Certified Kosher.
---
9
Mayorga® Café Cubano

Oragnic Whole Bean Coffee
The dark roast profile of this coffee comes with hints of vanilla, a sweet syrupy smokiness, and a smooth and bold finish.
It offers a distinctive flavor from our signature Latin, a slow-roasting process using state-of-the-art machinery.
This product is 100% USDA Organic, Non-GMO Verified, Shade-Grown, Arabica, and Direct-Trade.
The coffee beans are consciously sourced from quality-inspected, certified organic small farmers in Latin America.
---
10
AmazonFresh® Peru

Organic Ground Coffee
This is a fragrant, medium-roast Peruvian coffee with a smooth finish.
It is a 100% Arabica coffee grown responsibly in Peru.
This product is Fair Trade certified and USDA Organic.
---
Index Table: Top Rated Organic Coffee
---
---