Most people nowadays cannot start their day without Coffee. Coffee provides an energy boost and helps to wake up your brain.
Coffee Creamers are added to coffee to change their texture to velvety smoothness and also soften the bitter taste of Coffee.
Scroll down to know more about coffee creamers, their many types, and the best Organic Coffee Creamers available out there!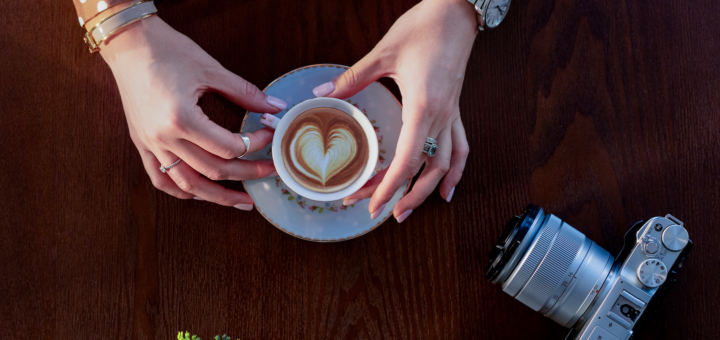 ---
Types of Coffee Creamers
Vegan – Nowadays, the market is full of Vegan coffee creamers to cater to the vast majority of people practicing Vegan-friendly lifestyles.

Organic – Coffee Creamers made of completely organically grown and prepared ingredients are the way to go! They are better for your health since they are free of any chemicals, while also being eco-friendly.

Non-Dairy – Non-Dairy coffee creamers can be essential for people who are Lactose intolerant. A lot of people also prefer not to have any dairy in their diet. This type of creamer can suit them, as well.

Nut-Based – Macadamia and Almonds are just two of the many nuts used to make coffee creamers. Most of these are made of Nut milk and are liquid-based.

Plant-Based – Some types of Coffee Creamers are completely Plant-Based to suit the different requirements of people while still being health-friendly.

Powder/Liquid – Coffee creamers come in both liquid and powder forms. Each type has its specialties and drawbacks.

Heavy Cream Vs. Half and Half – Heavy cream is full of calories but also provides the best texture and flavor. Whereas, Half and Half is skimmed to reduce the calories in it.

---
Pros and Cons of Coffee Creamers
Soften the Bitterness – Coffee Creamers make coffee sugary, creamy, and a delight to drink while lowering the bitter element of coffee.

Enhance Flavor – Creamers come in a wide variety with special flavors like Pumpkin Spice, Vanilla, Peppermint, Mocha, etc.

Harmful Hydrogenated Oils – Creamers are actually made of Oils, sugar, and thickeners for the most part. However, organic creamers may not contain all these artificial elements.

Dangers to Health – Intake of artificial coffee creamers every day can pile up the calories and trans fats very quickly, which can be a danger to your health.

---
How to Choose the Best Coffee Creamer
Must be Environment-Friendly – Having a natural, organic creamer is the best option for everyone involved. It can be beneficial to health and eco-friendly.

Must Suit Your Diet – Keto, Paleo, and other such diets have their own specific requirements. Your coffee creamer must fit all these requirements.

Fulfill Lifestyle Needs – Coffee creamers come in different varieties for all types of people. People who are Vegan, Lactose intolerance, or have other such lifestyle needs can find the vegan-friendly, non-dairy healthy alternatives for their coffee creamers.

---
Reviews: Best Organic Coffee Creamer
The below list consists of the Best Organic Coffee Creamers we found.
---
This Macadamia milk has a delicious creamy taste without any drawbacks since its Sugar-free.

It is plant-based milk, made specially to fulfill the needs of Keto, Vegan, Vegetarian, Dairy-free, and Lactose intolerant consumers.

Milkadamia's Coffee Creamer is Non-GMO and free of Soy, Cholesterol, Gluten, and Carrageenan.

The Calcium content in this Macadamia creamer is 50% more than regular dairy milk, which makes it an excellent source of vitamins B12 and D.

It pairs up wonderfully with Coffee or Tea, Smoothies, Soups, Cereal, or you can take it directly.

The Macadamia nuts used in this product come from natural farms that are run using regenerative and sustainable farming techniques aimed at rebuilding soil health.

---
2
Adding just a tablespoon of this Organic MCT oil can give you the perfect creamy coffee while still keeping up with your Keto diet.

This Brain oil can give you a boost of energy, stamina, and mental focus, especially if you are on a low-carb diet.

This oil is virtually tasteless and free of any Odor. This quality makes it suitable for adding into anything, from smoothies and shakes to salad dressing. It can be easily incorporated into your everyday routine.

Island Fresh MCT Oil can aid the body in reaching Ketosis. In Ketosis, the body starts using fat as fuel instead of carbs.

This pure oil is made from fresh, hand-picked coconuts and is free of any fillers and added flavors.

Each batch is certified pure and high quality by a third party.

---
3
This plant-based coffee creamer is Non-GMO verified and Vegan friendly.

It adds essential minerals to everything you put it in since its rich is Aquamin minerals and calcified Sea Algae.

Laird's Dry Coffee Creamers does not contain any Dairy, Gluten, Soy, artificial sweeteners, and colors.

This Clean Keto Creamer also contains Raw Cacao Powder, Organic Extra Virgin Coconut Oil, and Peppermint Oil.

---
4
This product is Lab-tested for quality and Certified USDA Organic and Certified Kosher.

The coconut cream helps with weight loss, boosts energy, increases metabolism, prevents anemia, and keeps the heart health.

The powdered coffee creamer does not contain any preservatives, artificial colors, flavorings, or any added sugar. It also Vegan-friendly and Gluten-Free.

High in MTC oil, iron, and antioxidants, this product can be added to smoothies, oats, breakfast bowls, and baked goods.

---
5
This Superfood Creamer contains Nootropic ingredients, most notably, Lions Mane Mushroom and MCT Oil.

This powdered creamer boosts creativity and helps with concentration while increasing your mental alertness.

Rising Tide's creamer is made from natural ingredients and is Paleo and Keto-friendly. It is also Non-dairy, Vegan, and Gluten-free.

The coffee creamers' taste has a hint of coconut.

It can be readily mixed in any warm liquid.

---
6
This Keto-friendly creamer makes an easy Butter Coffee.

The PowerCreamer is a liquid blend made with premium ingredients.

The coffee creamer promotes instant energy throughout the day.

It can be used in hot or iced coffee (blend in hot coffee first) or mixed in shakes, smoothies, and tea.

It can serve as a pre-workout or an afternoon keto snack for a quick energy boost.

It is made from 100% Grass-fed Ghee (Clarified Butter), Organic Fair-Trade Coconut Oil, Medium-Chain Triglyceride Oil (MCT Oil).

It comes with a natural Pumpkin Spice flavoring. It is also Sugar-Free, Lactose-Free, Casein-Free, and Gluten-Free.

---
Index Table: Top-Rated Organic Coffee Creamer
---
---