Some of the links in this post are affiliate links. This means if you click on the link and purchase the item, I will receive an affiliate commission at no extra cost to you. All opinions remain my own.
Best Organic Decaf Coffee is one of the best ways to get a jumpstart for any day of the week. And especially considering the inclusion f harmful pesticides and chemicals that filtrate into regular coffees, the organic ones come as a relief.
However, organic decaf coffee that is of good quality is rare to find. So this buyer's guide can help you understand more about organic decaffeinated coffee before deciding which brand works best for you.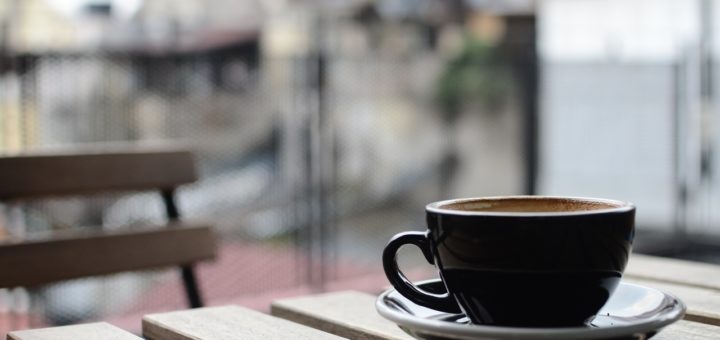 Table of Contents
Health Benefits of Organic Decaf Coffee
Here are the benefits of organic decaf coffee:
1. Vitamins
2. Minerals
3. Resveratrol
4. Reduces Several Medical Risks

Organic decaffeinated coffee has all the health benefits of regular organic coffee, just with a lot less caffeine. There is little to no need for coffee creamers in the case of a decaf.

Vitamins – According to Fairtrade and USDA standards, if the coffee has 97% or more of the caffeine removed, it is fit to be labeled 'decaffeinated. In other words, decaffeinated coffee (if a better quality extraction process was used) has a lot of vitamin B's, such as Vitamin B3 (Niacin), Vitamin B2 (Riboflavin), and Vitamin B5 (Pantothenic Acid).
Minerals – Coffee is also a rich source of manganese, magnesium, and potassium, which are all required by our cells to absorb other nutrients!
Resveratrol – One of the other significant health benefits of coffee is that it contains high amounts of Resveratrol. This phytochemical, which contributes to coffee's bitter flavor, has also been scientifically proven to burn fat and bring fat metabolism into balance in our bodies.
Reduces Several Medical Risks – All organic coffee brands also have a reputation for reducing the risk of diabetes, cardiovascular disease, Alzheimer's disease, and aging in general.
How Organic Decaf Coffee is Optimally Processed?
Scroll down to see how organic decaf coffee is made:
1. Water Treatment
2. Binding Agents



Most of us have no idea how decaffeinated coffee is made or produced! Let's explore.

Water Treatment – Caffeine is a water-soluble substance, and the process of removing caffeine from roasted coffee beans involves water use. The trick is to eliminate only the caffeine; however, all the compounds producing the coffee's flavor are all water-soluble (otherwise, adding hot water would not make that cup of joe!).
Binding Agents – The first decaffeinated coffee was invented in Germany in 1903. Some more processes have been developed since this time, but they involve using a chemical to bind to the caffeine inside water. Activated charcoal, carbon dioxide, methylene chloride, and ethyl acetate are examples of substances that can bind to caffeine and draw it out of coffee. Naturally, carbon dioxide and charcoal have been deemed safer options than the chemical methods stipulated.
These days, the majority of organic coffee makers use the carbon dioxide method.
Top Tips for Identifying Delicious Organic Decaf Coffee
Here are our few tips for identifying delicious organic decaf coffee:
1. Swiss Water Method
2. Stick to Medium or Light Roasts
3. Avoid Added Flavouring


Swiss Water Method – The best organic method for caffeine extraction is the Swiss Water Method. This method extracts all flavor and caffeine from one set of beans and distills it in water. The caffeine is then removed from this liquid before the liquid collects caffeine from a fresh batch of coffee beans via water osmosis. This method is the healthiest approach and involves absolutely no chemicals.
Stick to Medium or Light Roasts – The integrity of a dark roast is not usually maintained well after the decaffeination process, according to many connoisseurs of decaf coffee. You will likely do better sticking to medium or light roasts for a better taste experience.
Avoid Added Flavouring – If the company adds flavoring to the coffee, it's usually an indication that the decaffeination process used to make the coffee lost too much of the flavor! Not to mention, these additives tend to be unhealthy for us and stand in the way of receiving all the health benefits we can receive from our coffee.
Reviews: Best Organic Decaf Coffee
Here are some of the best-known brands that sell decent organic decaf coffee:





1
Voted as one of the best tasting organic decaffeinated coffees, Jeremiah's Pick presents this full-bodied dark roasted coffee to you.
This coffee has been approved as organic and decaffeinated using the Swiss water process, free from chemical additives.
This decaf organic coffee is made from 100% organic Arabica coffee beans.
Ground and roasted in San Fransisco, California, USA.
Enjoy the alluring taste of caramel and dark chocolate melting on your tongue with every sip!
| Rating Category | Weight % | Score |
| --- | --- | --- |
| Chemical-Free | 40% | 100 |
| Decaffeination | 30% | 100 |
| Roasting | 20% | 95 |
| Freshness | 10% | 95 |
| Total Score | 100% | 98.5 |
---
2
Café Don Pablo® Colombian Dark Roast

Organic Decaffeinated Coffee
An all-natural and organic swiss water decaf coffee Columbian supremo.
It has a Natural caramel and cocoa taste with a hint of citrus.
Medium-dark roast and whole beans that are GMO-free.
The organic coffee company sources their beans direct from the farm, as fresh as possible, before roasting them gently after removing the caffeine.
These are artisan small batches that are roasted for optimum freshness.
| Rating Category | Weight % | Score |
| --- | --- | --- |
| Chemical-Free | 40% | 100 |
| Decaffeination | 30% | 100 |
| Roasting | 20% | 90 |
| Freshness | 10% | 95 |
| Total Score | 100% | 97.5 |
---
3
Fresh Roasted Coffee® Sumatra SWP Decaf

Organic Swiss Water Decaf Coffee
Take a chance to try this incredible best organic decaffeinated coffee, reminiscent of Earthy creamy chocolate.
It is roasted to medium intensity in an eco-friendly coffee bean roaster.
They are decaffeinated using a chemical-free water process.
It is made using 100% Arabica organic decaf coffee beans and decaf as other flavors (like Mexican, Peruvian, and Columbian).
Ideal for coffee lovers who only want a mild acidity to their daily cup routine.
| Rating Category | Weight % | Score |
| --- | --- | --- |
| Chemical-Free | 40% | 100 |
| Decaffeination | 30% | 95 |
| Roasting | 20% | 90 |
| Freshness | 10% | 95 |
| Total Score | 100% | 96 |
---
4
Café Altura® Light Roast

Family Grown Organic Decaf Coffee
This coffee has a superb creamy taste, being a light roast with a sweet, bitter flavor.
Enjoy this organic coffee hot or as a delicious iced drink.
This coffee was processed using a chemical-free water method, and the coffee was hand-grown completely naturally on family-owned farms.
Enjoy the experience of excellent coffee with less acidity in your body.
Certified organic and kosher.
You can choose to buy the beans or have the coffee freshly ground before being sent your way to be fully enjoyed.
---
5
Newman's Own® Special Blend

Medium Dark Roast Decaf Organic Coffee
This coffee is a unique blend of Indonesian and Central American coffee beans, making this an exotic medium-dark roast.
Combining these two coffees creates a unique union of rich, robust flavors (Indonesian) with a medium, golden flavor (American).
Ideal for starting the day in good health and spirits!
Processed using a water method and free from all chemical additives.
100% natural and certified organic.
This decaf, formulated from the best organic decaf coffee beans, is available in packs of 3.
---
6
Fresh Roasted Coffee® Mexican

Organic Swiss Water Decaf Coffee
One of the organic decaf coffee, Fresh Roasted Coffee, has Mexican origin.
It has a mild yet rich flavor with hints of cocoa and walnut.
The organic decaf coffee beans are Kosher Certified.
This organic swiss water decaf coffee has been sun-dried with a reduced carbon footprint.
---
7
The Organic Coffee Co.® Gorilla

Organic Swiss Water Decaf Coffee
This product is completely natural and organic, grown without chemicals, herbicides, or pesticides.
They are decaffeinated using a water process, leaving all the flavor intact.
It has a delicious taste of medium roast coffee and is described as "strong yet mellow."
Fair Trade and USDA Organic Certified.
The manufacturers of this organic decaffeinated coffee are a family and business based in the USA.
---
8
Natural Force® Whole Bean

Organic Decaffeinated Coffee
A healthy coffee that is not bitter or acidic tasting but clean and good for you.
Mold, toxin, and pesticide-free made from best organic decaf coffee beans.
This superior grade organic decaffeinated coffee is high in healthy antioxidants.
It has a fresh taste and aroma with notes of cocoa and citrus.
---
9
Mount Hagen® Freeze Dried

Organic Decaf Coffee
An Asian and vegetarian-friendly organic decaf coffee.
There are no preservatives, colorants, or artificial flavors, only pure organic coffee.
USDA certified organic and comes with recyclable packaging.
There are also different quality options.
---
10
Marley Coffee® Simmer Down Decaf

Medium Dark Roast Organic Decaffeinated Coffee
These organic decaf coffee beans are crafted with delicious rich flavors.
Immerse your taste buds in spicy cocoa, nutmeg, and vanilla coffee experience!
It is grown using sustainable farming practices, is 100% natural and organic.
Marley Coffee donates part of its proceeds to various charities and causes.
Simmer down with a cup of this excellent decaf coffee every day and take it easy.
Made using Arabica coffee beans, which are roasted in the USA.
---
Index Table: Top Rated Organic Decaf Coffees
---
---