Maybe you want to switch to 'all-organic.' Maybe you want to help the planet. Or you want the freshest, pesticide-free beans for your morning brew. Whatever your reasons for drinking organic espresso, we have jotted down the best organic espresso beans out there.
Read on for the full low-down on organic espresso beans, tips to choose the best beans, and more.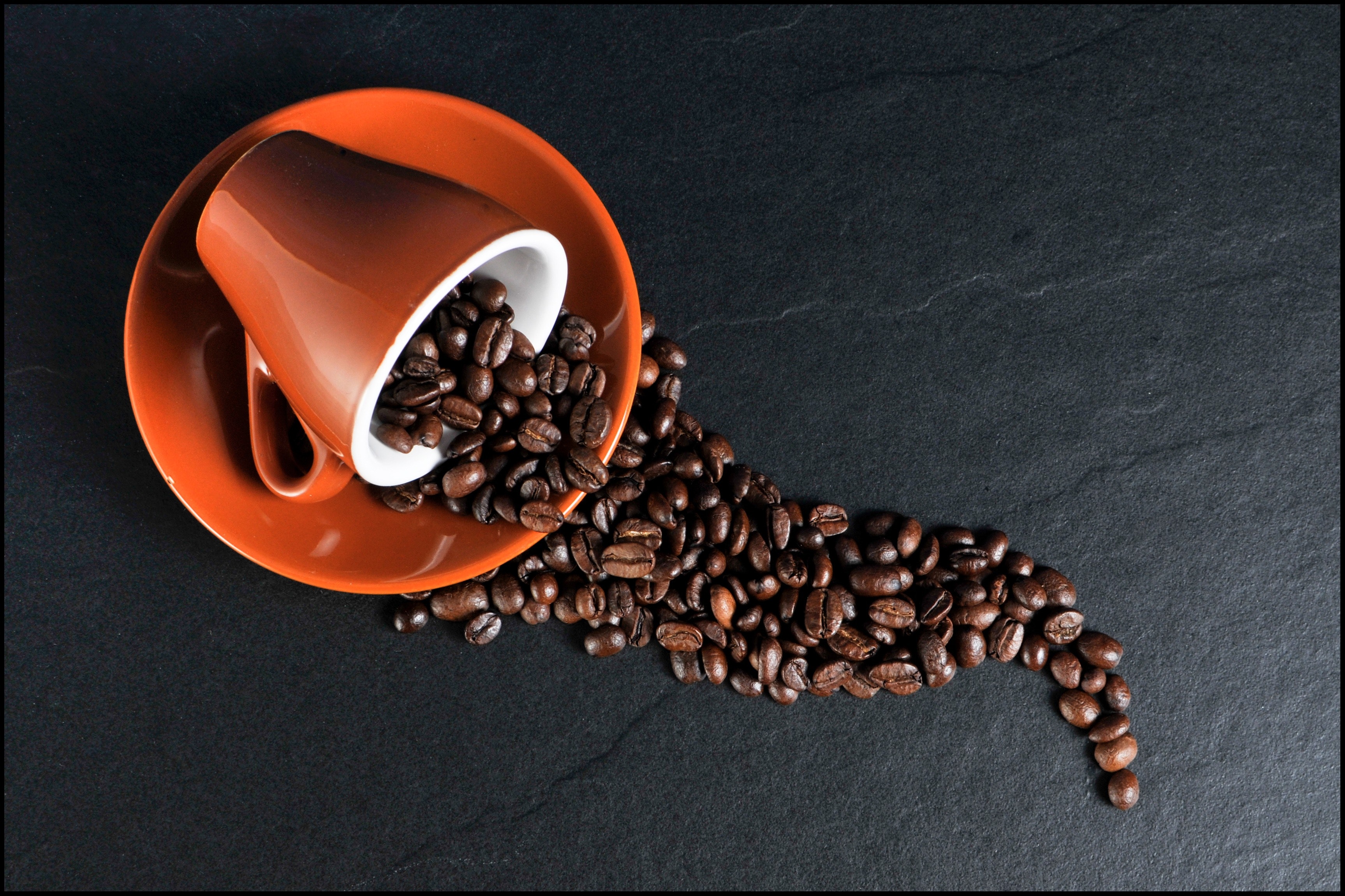 ---
What Makes Espresso an Espresso?
If it's not the bean origin, roast, or grind, what differentiates espresso and organic decaf coffee from your regular coffee? It's the process. Decaf and Espresso are specific types of coffees beverage that results under these conditions:

200º F water temperature
9 bars of pressure during extraction
25-30 seconds of extraction time
When coffee beans and water are mixed under those conditions, you get a very intense cup fondly known as espresso.
Speaking of how great espresso looks, it should have a top of brown foam called crema. Crema is a must because it contains aromatic oils, and it enhances the espresso taste.
---
Why Choose Organic Espresso Beans?
Because conventionally-grown coffee beans are incredibly unhealthy for you and our planet.
In terms of pesticides and other chemicals, coffee is one of the most heavily treated crops. To mass-produce coffee, traditional growers often clear wide swaths of land, especially in the rainforest, where the coffee plants get exposed to direct sunlight all-day. This, in turn, weakens the plants' immune system and makes them more vulnerable to pests and insects.
Many of the harmful chemicals sprayed directly on the crops end up in the coffee that people drink daily and therefore affect our health. Furthermore, continuous exposure to these chemicals affects the workers, too.
When the beans are harvested, they are rinsed well with water. This water, which now contains toxic pesticides and insecticides, is released back into streams, rivers, or possibly back to the soil. This, in turn, affects the soil profile and aquatic life.
The clearing of rainforests, where coffee is grown, represents a serious causative of global warming.
---
Tips for Choosing the Best Organic Espresso Beans
No matter what your taste preference is, make sure you follow these rules of buying espresso beans.
Roast Freshness: Espresso beans are better when fresh. However, it's not as critical as it is with filter coffee. 14 to 60 days is usually the best period for espresso. Even if the beans were flushed with Nitrogen or vacuum packed, you don't want to buy espresso that's been on the shelf for more than 90 days.
Roasting profile: The organic espresso beans should have a depth of color, but they should not be too dark. Over-roasting is sometimes used to mask a low-quality bean.
Do not buy beans from open bins: Be careful about buying your espresso beans from open bins. Air can degrade the quality of the bean and result in a weird taste.
Go for Arabica beans: Arabica is the best coffee, and espressos made from organic Arabica beans are divine. However, 5% to 15% Robusta beans in a blend will give more crema.
---
Reviews: Best Organic Espresso Beans
---
1
Kicking Horse is one such brand that is fanatical about their espresso beans. They grow and harvest their beans 3,000 feet above sea level in Indonesia, Africa, Central and South America.
The medium roasted Arabica beans housed inside that sexy black color packaging is organic, shade-grown, fair trade, and kosher.
Besides, Kicking Horse Coffee is all about freshness. Offered in a resealable pouch, you can brew as much or as little espresso as you'd prefer without feeling the need to rush through the 1 kg bag.
Talking about its texture and taste, the beans are silky and taste like fruits and cocoa. Most importantly, it doesn't leave a bitter or bad taste in your mouth afterward.
What makes these espresso beans more attractive is the perfect mixture of milk chocolate, brown sugar, and black currant flavor.
---
2
Lavazza® Caffe Espresso

Whole Bean Coffee Blend
When it comes to organic espresso coffees, Lavazza knows what they're about. You can tell simply by reading 'ITALIA' on the packaging. With espresso being a matter of pride in Italy, it's unsurprising that Lavazza is the popular espresso beans on the market.
In addition to being 100% pure, they are also GMO-free, which means the Arabica is not only delicious and aromatic but safe for you.
Finely blended and perfectly roasted in Italy, these medium roasted espresso beans tastes every bit as good as Starbucks House Blend.
Other reasons you'll fall in love with Lavazza cafe espresso: the beautiful crema and rich aroma. Did we forget to mention that this ultimate 'wake-up call' is pocket-friendly, too?
---
3
RhoadsRoast Coffees® Peru Approcassi Cajamarca

Shade Grown Organic Coffee Beans
Grown by farmers of the APPROCASSI Fair Trade Group from Cajamarca province in Peru, RhoadsRoast Coffees are extremely highly rated…and for a good reason.
This dark roast blend of organically grown espresso beans has subtle hints of nutty flavor and natural sweetness.
The organic certification and fairtrade certification ensure you are getting beans that are environmental and farmer-friendly.
Tasting like pure COFFEE, this might be one of the best organic espresso beans you've ever heard of.
---
4
Nectar of Life® NAMASTE

Organic Coffee Beans
Nectar of Life is serious about their coffee, using only the ultra-premium coffees from Colombia, Sumatra, and other exotic Indonesian origins.
They are serious about their coffee harvesting and manufacturing processes as well – all gourmet grade beans are certified USDA organic and FLO fair trade.
When drinking espresso, French press, Aeropress, or pour-over made out of these, you will know for a fact that your morning/evening brew is the healthiest (it's a low acid coffee).
The beans are roasted in small batches just before packaging and shipping, so you know you're getting the Arabica beans at their best.
---
5
Coffee Bean Direct® Organic Fair Trade Espresso

Whole Bean Coffee
With the world increasingly moving towards everything organic, this 100% pure organic espresso bean bag is something you'll crave forever.
These are sold in 5lb bags.
These fair trade whole beans are sourced from South America and India. As there are no fillers or flavors, you get to enjoy 100% pure espresso.
The beans are slow-roasted immediately before packaging. So you can expect a robust flavor with a mellow, creamy taste.
The espresso beans are USDA certified; you can rest assured that your morning/evening mug is unspoiled by pesticides or insecticides.
---
6
Java Planet Organic Coffee® Roasted

Organic Espresso Blend Coffee Beans
This coffee is roasted in a small batch, which allows for better temperature control, resulting in a smooth, rich flavor without any burnt or bitter notes.
It is made using only 100% organic certified Arabica coffee whole beans grown without chemicals or GMOs.
These coffee beans are grown by socially and environmentally responsible farmers while protecting the native habitat.
---
7
Allegro Coffee® Sierra

Organic Espresso Coffee Blend
This is a specialty whole bean coffee, mixed for a rich-tasting Espresso blend.
It comes in a medium-dark roast.
Allegro Coffee comes layered with hints of dark chocolate and caramel.
---
8
Jo Coffee® Jo Espresso

Organic Whole Bean Coffee
It comes with undertones of rich crema and heavy dark chocolate, resulting in an elegant finish.
The medium-dark roast makes it suitable for use by everyone.
Jo Coffee offers USDA Certified Organic, Fair Trade Certified, and Kosher Certified Coffee.
---
9
Ethical Bean Coffee® Sweet

Organic Espresso Coffee Beans
This USDA organic coffee is grown free from harmful chemicals and pesticides, making it suitable for consumption.
Its Fairtrade certification ensures farmers and their families receive a fair price for their coffee.
This is a classic medium roast with elegant acidity highlighting a nuanced, medium-bodied cup.
It comes in an easy-to-use resealable bag with pull-tab zip closure for long-lasting freshness.
---
10
Mojave Coffee® Espresso

Mammoth Organic Coffee
This is a USDA Organic, Small-Batch, Premium Organic Arabica bean coffee, sourced from South America, and grown at 100% High Altitude.
It comes with rich, dark, nutty, a touch of lemon, bold, sugarcane, and lively.
They roast this coffee in small batches to create the ideal roast profile.
It is Fresh-Roasted, and immediately Nitrogen packed for optimal taste with a one-way freshness valve.
---
Index Table: Top Rated Organic Espresso Beans
---
---