Psyllium, also called Ispaghula, is a fibrous husk taken from a plant known as Plantago ovata.
Psyllium is characterized as water-soluble and gel-forming.
To learn more about its uses, benefits, side effects, and the best Psyllium supplements available, read on!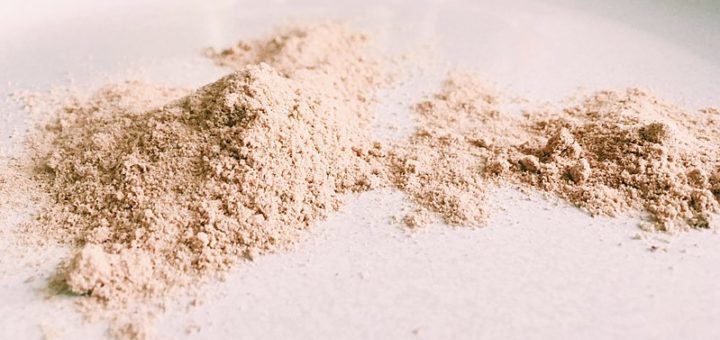 ---
Health Benefits of Organic Psyllium
It Helps Relieve Constipation – Psyllium can be used to treat constipation. It increases the bulk and water in the stool, making it softer and easier to pass.

It Helps Combat Diarrhea – Psyllium supplements can help counteract the symptoms of Diarrhea. It works in helping diarrhea by absorbing excessive liquid in the stool.

It Lowers Cholesterol – Regular intake of Psyllium also helps to lower high cholesterol levels in the body. When used along with a proper diet low in cholesterol and saturated fat, it can help control high cholesterol.

It Lowers Blood Sugar Levels – Psyllium has shown to positively affect Diabetes. It has some glucose reducing properties as well, but the effects only last as long as psyllium supplements are being taken.

It Improves Cardiovascular Health – Psyllium, due to its many benefits, also helps to maintain and improve cardiovascular health. Including water-soluble fibers like Psyllium in your regular diet has been shown to reduce blood triglycerides, blood pressure, and the risk of heart disease.

It Helps Relieve Symptoms of IBS (Irritable Bowel Syndrome) – Similar to its help in aiding relief from Constipation and Diarrhea, it may also prove suitable for people suffering from IBS.

---
Risk Factors for Psyllium Supplements
Mild Side Effects – Abdominal/ Stomach cramping, Constipation, Flatulence, Impaction, Bloating, Minor change in Bowel habits.

Allergic Reactions – Skin rash, difficulty breathing, swelling of your face, lips, tongue, or throat.

Severe Side Effects – Nausea or vomiting, severe cramping on abdominal pain, Rectal bleeding.

---
Psyllium Supplement Essentials and Procedures
Take It With Water – The powder and granules must be mixed with 8 ounces of liquid at the very least for safe consumption and to prevent side effects.

Include It in Your Breakfast – An easy way to include it in your diet is by eating fortified breakfast cereals.

Use in Baking – Another option is to add it in baked items to get a punch of psyllium goodness.

---
---
Reviews: Best Organic Psyllium Supplements
The below list consists of products we found to be the best Organic Psyllium Supplements.
---
1
This powerful soluble fiber supplement capsules help clean the digestive tract without any discomfort. It also eases constipation and lowers cholesterol to improve heart health. Perfectly gentle, created for daily use.

It boosts intestinal and digestive health and is proven to reduce constipation by softening the bowels. It aids the body in feeling energetic by removing the excess waste.

Regular intake of this supplement will help prevent cholesterol from entering the bloodstream, thereby reducing the risk of heart disease.

Made in the USA, GMP and FDA approve all-natural and Non-GMO N1 Nutrition Psyllium Husk formula. Each bottle contains 240 capsules.

---
2
It's a gentle Non-Habit forming Psyllium whole husk supplement. It provides dietary support for digestive health and weight loss.

It cleanses the colon by detoxifying the body and normalizing bowel movements and weeping out waste. Take 1-3 servings daily for colon cleansing.

Two servings daily are advised for heart health by reducing cholesterol and managing blood pressure and blood sugar.

1-3 servings daily are recommended to promote a feeling of fullness, reduce bloating, and eliminate gas.

Each pack weighs 20oz for an easy, economical source of dietary fiber.

---
3
It removes the body waste if you make it a part of your daily fiber routine.

Taking this 4-in-1 supplement every day helps lower cholesterol levels and improves heart health.

It curbs your appetite, so you feel less hungry between meals.

It is the only brand that has plant-based psyllium fiber.

It helps maintain a healthy blood sugar level and is gluten-free.

---
4
Helps maintain intestinal health and regularity.

It is a convenient way to increase the intake of dietary fiber.

Non-GMO Project Verified, Kosher, Vegan/Vegetarian, Soy Free, Made without Gluten, Corn Free, Keto Friendly

GMP and FDA approved

---
5
This gentle formula promotes regularity without flatulence,cleanses the colon in a soothing manner, and detoxes the gastrointestinal system.

It stimulates natural, healthy weight loss by meeting your daily fiber needs and helps maintain a healthy weight because of its bulk-forming characteristics.

This pharmacopeial fiber may help reduces LDL cholesterol, promotes heart health, and lowers blood pressure.

It provides relief from general gastrointestinal discomfort, constipation, IBS, ulcerative colitis, Crohn's Disease.

This USDA and Halal certified organic husks are cultivated on sustainable, organic farmland. It is Vegan, dairy-free, GMO-free, gluten, and sugar-free.

---
6
This is pure Psyllium fiber.

One capsule provides the dosage of psyllium husk fiber, mostly recommended by doctors.

Since these capsules are Gluten-free, they are best for those who need to increase their fiber intake but need to avoid gluten.

Wheat and Starch free.

Free of artificial colors, flavors, sweeteners, and preservatives. GMP approved.

This Psyllium lactose, dairy, sodium, soy, yeast, and sugar.

---
Index Table: Top-Rated Organic Psyllium Supplements
---
---