A healthy life must include vegetables, fruits, dairy, and meat sources in your diet.
Fiber is one of the many nutrients you need to live a healthy life. It aids in digestion and promotes gut health.
Scroll down to find out more about fiber and fiber supplements.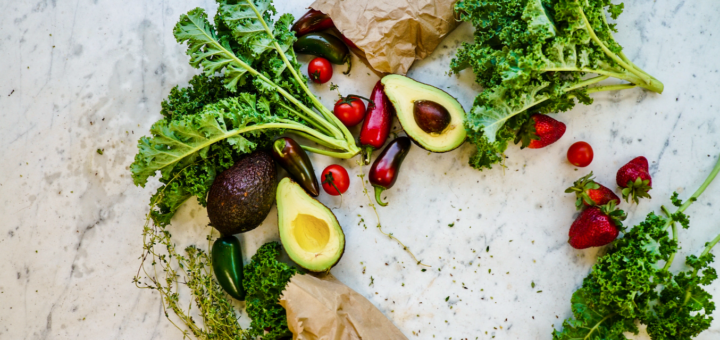 ---
Types of Fiber
Soluble Fiber – As the name suggests, soluble fiber dissolves easily in water. It absorbs the water present in food and turns into a gel-like substance. It slows down digestion and is consumed by bacteria in the stomach thereby, releasing gases.
Insoluble Fiber – Insoluble fiber remains intact as it moves through the digestive system. It adds bulk to the stool, thereby relieving constipation.
---
Benefits of Fiber
Soluble fibers have a long list of benefits. Some of them are mentioned down below.

Reduces Cholesterol – Soluble fibers inhibit the digestion and breakdown of dietary cholesterol. Therefore, regular fiber intake can lower cholesterol levels or regulate free cholesterol in the blood.
Regulates Blood Sugar – Just like taking organic grape seed extract, organic fibers slow down digestion, which in turn causes the slow absorption of carbohydrates from food. This regulates blood sugar levels and reduces the risk of blood sugar spikes, either high or low.
Feeds Healthy Gut Bacteria – Soluble fibers ferment in the colon and become food for healthy gut bacteria. These fibers keep the bacteria fed for a long time.
Helps in Weight Management – As mentioned before, soluble fibers slow down digestion. This can be helpful for people who are trying to gain weight. The gel-like substance of soluble fiber blocks out fats from getting absorbed or digested.
The benefits of Insoluble Fibers are given below.
Prevents and Relieves constipation – Since it is indigestible, insoluble fiber sits in the food track and absorbs fluid and other substances. It speeds up waste formation and processing, consequently relieving constipation.
Lowers Risk of Diseases – A high-fiber diet is associated with a lower risk of diseases. As it keeps your gut and digestive system healthy, it lowers the risks of any disease associated with food. From Heart diseases and diabetes to constipation and hemorrhoids.
---
Best Sources of Fiber
Whole Grains – Whole grains such as wheat, barley, oatmeal are all rich in fiber. It is easy to incorporate all these ingredients into an everyday diet. Eating them unprocessed is highly advisable as processing can remove the fiber from food.
Nuts, Legumes and Seeds – Almonds are an excellent source of fiber. Lentils, Beans, Chickpeas also have high fiber content and Flaxseed and Rye.
Fruits and Vegetables – Apples, Bananas, Oranges, and Pear are some of the many fruits with a high amount of dietary fiber. Eating these fruits raw, as well as with peels in the case of apples and pears, is preferable as most of the fiber can be lost otherwise. Vegetables rich in fibers are potatoes, avocados, artichoke, spinach, and kale are very easy to eat and incorporate in all kinds of dishes.
Dietary Supplements – In this age and day, it isn't easy to satisfy your fiber requirement every day purely from food. Due to this reason, there are a lot of organic fiber supplements available in the market for easy access.
---
Reviews: Best Organic Fiber Supplement
The organic dietary fiber supplements most suitable for you while still being earth-friendly are reviewed below. We would also like to inform you that for every purchase you make through the given links, we are subjected to get some credit for the sale.
---
1
Benefiber supplement is 100% natural to fulfill all your fiber requirements.
The prebiotic dietary fiber is made taste-free, Sugar-free, and Gluten-free.
This powdered supplement dissolves easily in water and gives a clear liquid. It can be added to any food or drink(non-carbonated).
It is suitable for Adults (6+) and non-nursing mothers.
Benefiber dietary fiber supports your digestive health and feeds the good bacteria in your system with natural Wheat dextrin.
---
2
Garden of Life® Superfood

Fiber Supplement Organic
This raw fiber contains 9g fiber/serving (36% DV) and also boasts the presence of protein, fatty acids, and probiotics.
The fiber supplement is made with 15 raw organic superfoods such as sprouted seeds, legumes, and grains.
Garden of Life's dietary fiber supplement provides relief from constipation and promotes overall gut health by aiding in regular bowel function.
It allows for the healthy elimination of body waste without adverse effects on blood sugar and cholesterol levels.
This product is Certified USDA Organic, Vegan, Psyllium-Free, Gluten-Free, Dairy-Free, and does not contain any fillers, artificial nutrients, or sweeteners preservatives.
---
3
Yummi Bears® Kids

Natural Fiber Supplement
Yummi Bears contain natural fiber sourced from Chicory Root. This fiber supplement aids in the processing of waste in the gut and supports regular bowel movements.
It boasts of organic natural Prebiotic factors that aid in digestion.
This natural fiber targets kids and comes in three natural flavors of Strawberry, Pineapple, and Orange.
Made in the USA, this product is Dairy-free, Soy-free, Non-GMO verified, and free of any allergens or gluten. It does not contain any artificial flavors, preservatives, or colors.
Each pack contains a single bottle of 60 gummy bear vitamins.
---
4
Vitafusion® Well Fit

Fiber Gummies Supplement
This Fit Well supplement aids in regularity bowel movement and supports overall digestive health.
The Fiber gummies contain six high potency B vitamins that support fat, carb, protein digestion, and absorption to provide cellular energy.
It comes in three all-natural flavors like Peach, Raspberry, and Berry.
Vitafusion's dietary fiber does not contain high-fructose corn syrup or synthetic dyes and is Gluten-Free.
This product received the 2018 ChefsBest Excellence Award for surpassing quality standards.
Each gummy has a fiber content of 5g.
---
5
Equate® Daily Therapy

Organic Powdered Fiber Supplement
This organic dietary fiber supplement is sourced from 100% Natural Psyllium Seed Husk.
The daily therapy fiber is bulk-forming and can be used as both a laxative and a Dietary Supplement. Equate's powdered supplement comes in a smooth texture and has a distinct orange flavor that is natural and artificial.
Each pack contains 180 teaspoon doses.
---
6
SuperDosing® Vegan

Organic Acacia Senegal Fiber
Acacia Senegal, commonly called Gum Arabic is commonly used to regulate digestion and provide relief from diarrhea, constipation, IBS and other such digestive diseases.
Each capsule contains prebiotic fiber powder mixed in any food or drink or taken by itself.
This fiber supplement's prebiotic factors promote gut health and act as a fertilizer for good bacteria.
SuperDosing's fiber supplement is Vegan, GMO-free, and does not contain any Allergens, Soy, Lactose, or Gluten.
---
7
GoBiotix® Unflavored

Organic Fiber
Improve your digestion and gut health with the addition of vegan, the organic fiber in your diet.
You will feel more energetic without any annoying bloating and heaviness in the body.
The prebiotic fibers present in the supplement will help aid the absorption of more nutrients through food.
Moreover, organic fiber will boost the metabolic rate to prevent weight gain.
---
8
Renew Life® Flax Seed

Balancing Organic Fiber
The Renew Life organic fiber supplement has a balancing effect on your intestines and digestive system
It has flax seeds as the main ingredient imparting L-Glutamine and probiotics to the supplements.
Your body will form a healthy routine with the regularity of the soothing benefits of fiber.
The supplement will help in the body's natural detoxification and improve your color health.
---
9
Metamucil® Plant-Based

Sugar-Free Organic Fiber
Metamucil organic fiber has properties to entrap to help in releasing toxins and impurities from the body.
It has a plant-based composition with Psyllium husk, high in fiber concentration.
The supplement has no added sugar and carbohydrates to prevent any extra calories in the body.
Your heart health will also improve with this low-cholesterol supplement full of soluble fiber.
---
10
Fibercon® Gentle

Therapeutical Organic Fiber
Consider this Fibercon organic fiber that has a therapeutic effect on the body with its buildable dosage over time.
The fiber supplement will ensure regularity without any side-effects of bloating and annoying gas in the body.
It is gentle enough to be taken every day, even for elderly and pregnant women.
Moreover, the Fibercon supplement will help restore natural gut and intestinal health.
---
Index Table: Top-Rated Organic Fiber Supplement
---
---