Some of the links in this post are affiliate links. This means if you click on the link and purchase the item, I will receive an affiliate commission at no extra cost to you. All opinions remain my own.
Natural magnesium supplements can provide you with a wide range of benefits, including better sleep and improved energy levels. Though magnesium is the 4th most common mineral present in the human body, it is very easy to develop a Magnesium deficiency.
If you also struggle to meet your daily Magnesium quota through food, you should look at alternate sources. Read on to find out the best Magnesium Supplements available in the market and their various features.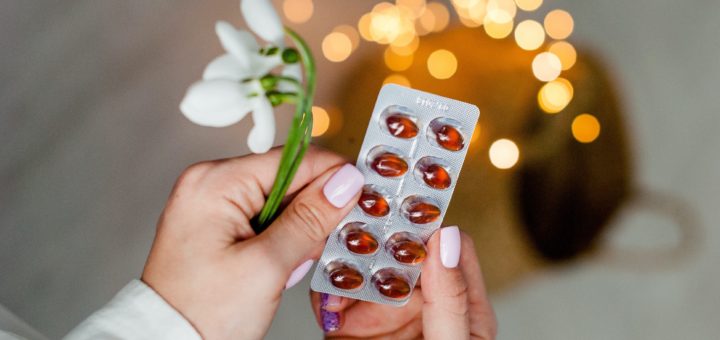 ---
What is Magnesium?
Magnesium is an essential nutrient in the human body; it is crucial for the proper functioning of the human body and affects everything, from bone health to cardiac functioning. Since our body can't synthesize magnesium on its own, we need to rely on external sources. Now, these external sources can be food. Nuts, bananas, yogurt, milk, beef, and fish, are all rich in magnesium. The other option would be to take Magnesium supplements.

Importance of Magnesium – The reason we need to maintain healthy magnesium levels in the body is that magnesium is essential for regulating many functions in the body, as mentioned above. It is required to perform various metabolic processes, including the conversion of food into energy. Magnesium is also necessary for producing enough energy to synthesize protein building blocks. It is also used to treat muscle contractions, so it is used for Eclampsia during pregnancy.
Magensium Deficiency – Low levels of Magnesium can present itself in the form of inflammation. This inflammation then leads to a host of new problems, such as heart disease, Osteoporosis, Cancer, and Diabetes. Although severe Magnesium deficiencies are rare, there is a higher chance of it developing in people with Crohn's disease, Kidney disease, and Parathyroid problems.
---
Benefits of Using Natural Magnesium Supplements
Mood Booster – Low magnesium levels in the body are often linked with Depression. Although there isn't much research on this, there is a high chance that magnesium can act as a mood booster and function like an anti-depressant.
Reduces Blood Pressure – Magnesium supplements have been shown to reduce high blood pressure. Regular magnesium intake can bring down the systolic pressure around 3-4 mmHg, whereas the diastolic pressure reduces 2-3 mmHg points.
Helps Control Blood Sugar Levels – Magnesium has been shown to impact controlling blood sugar levels positively. This is because it is essential for the metabolism of Insulin and Glucose in the body.
Reduces Risk of Heart Disease – Since we know that enough magnesium in the body means a regulated Blood Pressure and Blood Sugar level. This, in turn, will significantly reduce the risk of heart diseases.
---
What to Consider Before Buying a Magnesium Supplement?
Form of Magnesium – Magnesium comes in various formulations to help it absorb better in the body. Some common varieties include Magnesium citrate, Magnesium glycinate, Magnesium malate, Magnesium lactate, and magnesium taurate. You can choose any of these forms as they all perform well.
Dosage – The daily recommended amount of Magnesium is 400-420mg for men and 330-360mg for women. A magnesium supplement should contain anywhere from 200-350mg of Magnesium.
---
Reviews: Best Organic & Natural Magnesium Supplements
Here we'vw listed the best Natural Magnesium Supplements, but before you have a look at them, please note that this page includes affiliate links.
---
1
Vitalitown's Magnesium Complex contains four chelated forms of magnesium to ensure high absorption in the body.
It contains magnesium glycinate, magnesium citrate, magnesium taurate, and magnesium malate to ensure you reach your daily quota of magnesium.
This supplement ensures optimum health and functioning of the brain and the bones by increasing bone density.
It also helps in muscles recovery, maintains cardiac function, and also supports the immune system.
Magnesium also helps regulate your energy and allows you to sleep peacefully.
This Vitalitown supplement is free of any artificial fillers, preservatives, and flavors.
This Non-GMO product is Vegan and free of fish, nuts, dairy, gluten, and soy.
---
2
NATURELO® Organic

Magnesium Glycinate Supplement
This is a plant-based, Organic Magnesium supplement.
It contains magnesium in the form of Magnesium Glycinate, extracted from natural sources of magnesium.
The Naturelo supplement is made using naturally-occurring magnesium, extracted from organic spinach, okra, swiss chard, black bean, quinoa, pumpkin seed, flaxseed, and sunflower seed.
The organic supplement is non-laxative and easy on the stomach.
Magnesium will promote healthy muscles and aid in recovery while also supporting nerve function for better body functionality.
It is non-GMO, vegan, and free of any artificial flavors, preservatives, and coloring.
---
3
Natural Rhythm® Natural

Triple Calm Natural Magnesium Supplements
This is a pack of Natural Triple Calm Magnesium, designed to relax and relieve the body.
It contains Magnesium Malate, Glycinate, and Taurate, to promote optimum absorption.
The Magnesium Taurate in the supplement is added for cardiovascular support, arrhythmia prevention, and to support healthy blood pressure.
Whereas, Magnesium Glycinate calms anxiety, promotes relaxation, and helps you get some quality sleep.
The Magnesium Malate present in the supplement helps with muscle soreness and cellular energy production.
It is Vegitarian, Non-GMO, and Gluten-free.
---
4
Puori® Organic

Magnesium Zinc Supplement
This is an Organic Magnesium and Zinc Supplement formulated by Puori.
It contains Magnesium, along with Zinc, Malic Acid, and Vitamin B6.
Puori Magnesium supplement is Vegan, Organic, and comes with a Clean Label Project mark.
The magnesium in this supplement is essential for supporting cellular function in the body, promoting energy production.
It also helps to provide relief from muscle cramps caused by repeated contractions.
Moreover, this supplement will also ensure that the electrolyte levels in the body are maintained.
---
5
Nested Naturals® Natural

Magnesium Glycinate Chelate Supplement
This is a Magnesium Glycinate Chelate Supplement created by Nested Naturals.
It contains a chelated form of magnesium to promote better absorption in the body and minimize its laxative effect.
These Natural Magnesium Supplements maintain optimum magnesium levels in the body and optimize the regulation of Potassium and Calcium.
Known as the 'relaxation mineral,' magnesium helps the body relax, from the muscles to the brain.
The natural supplement is designed to provide relief from cramps and muscle pain.
It is non-GMO certified, Vegan, and free of any gluten, soy, or allergens.
---
6
Sun Nutrient® Organic

Magnesium Glycinate Supplement
The Sun Nutrients Organic Magnesium Supplement is made using Magnesium Glycinate.
Each capsule contains 400mg of magnesium and allows for optimum absorption.
It is designed to promote better sleep and aid in relaxing the brain and muscles.
This supplement is Non-GMO verified and 100% Vegan.
---
Index Table: Top-Rated Organic & Natural Magnesium supplements
---
---