Some of the links in this post are affiliate links. This means if you click on the link and purchase the item, I will receive an affiliate commission at no extra cost to you. All opinions remain my own.
Collagen is the most abundant protein in the Human body. It is the glue that holds everything together. Collagen comes from the Greek word "kólla," which means glue. Moreover, it is the major component of connective tissue and is therefore present in bones, ligaments, tendons, muscles, and skin.
Collagen provides the body with structure and strength. Please keep reading to find out more about Collagen, its many benefits, and the best Organic Collagen Supplements available out there!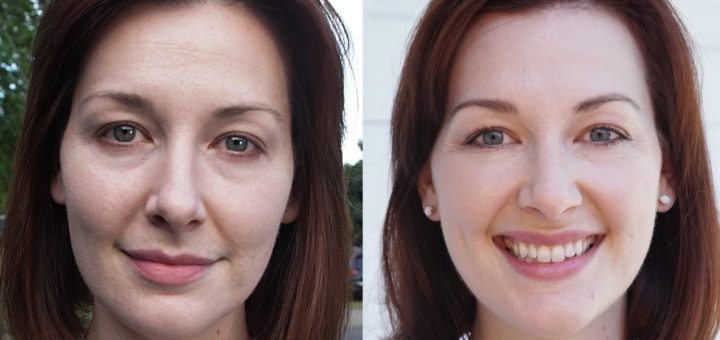 ---
Types & Functions of Organic Collagen
Type I Collagen – Almost 90% of the body's collagen is Type I. It is made up of tightly packed fibers. It is present in almost all connective tissues in the body and provides structure to Bones, Tendons, Fibrous Cartilage, and Skin.
Type II Collagen – This type of Collagen is based on more loosely packed fibers. Its function is to cushion joints, and so it is present in elastic Cartilage.
Type III Collagen – This Type III of Collagen plays its role by supporting Arteries, Organs, and Muscles' structure.
Type IV Collagen – Type IV Collagen aids filtration and is present inside the skin layers.
---
Benefits of Organic Collagen
Forms Fibroplast – Collagen mainly helps form a fibrous network of cells called Fibroblasts in the Dermis, which provides a foundation upon which new cells can grow.
Replaces and Restores Dead Skin – Collagen plays a role in replacing and restoring dead skin cells. Collagen-based membranes are used in Implant therapy to promote the growth of specific types of cells. Since the Collagen-based membranes are resorbable, they don't need to be taken out.
Provides Protective Covering – Collagens acts as a protective covering for delicate and vital organs in the body, such as the Kidneys, and provides structure and strength to them.
Maintains Skin Health and Elasticity – It plays a role in strengthening skin and may also increase Elasticity and Hydration. Studies show that taking organic products not only collagen but also organic biotin supplements may help slow down skin aging by reducing wrinkles and dryness. It helps to improve the texture of the skin and is effective against dry and itchy skin which brings a youthful glow to the skin.
Boosts Muscle Mass – Almost 10% of muscle tissue is composed of Collagen. Therefore, this protein is necessary to keep the muscles strong and to function properly. A combination of Collagen peptide supplements and strength training increased muscle mass and strength in recent studies.
Relieves Arthritis and Joint Pain – Collagen helps maintain cartilage integrity, which is the rubber-like tissue that protects the joints. This, in turn, helps relieve osteoarthritis symptoms and overall joint pain.
Boosts Gut Health – Some health practitioners promote the use of collagen supplements due to their many benefits to treat intestinal permeability or Leaky Gut Syndrome.
Promotes Hair and Nail Health – Collagen increases the nails' strength by preventing brittleness. It also stimulates hair and nail growth.
---
Sources of Organic Collagen
Meat and Poultry – Chicken and Pork skin, Beef and Fish are excellent sources of Collagen.
Foods Containg Gelatin – Gelatin is a protein like substance derived from Collagen after cooking. Foods containing Gelatin like Bone Broth are a great source of Collagen.
Collagen Peptide Powder – Collagen Peptide is actually Hydrolized Collagen and is an excellent way to fulfill your Collagen requirements.
Organic Collagen Supplements – The easiest way to make sure your body has enough Collagen is to make Collagen Supplements a part of your life. Organic, eco-friendly Collagen is better for everyone too!
---
Reviews: Best Organic Collagen Supplements
The best Organic Collagen Supplements available in the market are reviewed below. We would also like to inform you that we are subjected to get some credit for the sale for every purchase you make through the given links.

---
1
This organic collagen supplement helps build natural Collagen production since it contains Collagen co-nutrients such as Silica for beautiful hair, skin, and nails.
This supplement maintains and restores Collagen, Keratin, and Elastin's optimum look for a youthful look.
These plant-sourced organic Collagen supplements contain High Polyphenolic Pomegranate to protect against UV damage.
It contains Antioxidants from organic Pomegranate, Turmeric, Amla, Green, and Rooibos tea. It also includes whole food Biotin from organic Sesbania.
These Collagen supplement pills are USDA Organic certified, Non-GMO Project Verified, Vegan and Gluten-Free Certified, and Kosher Made.
| Rating Category | Weight % | Score |
| --- | --- | --- |
| Promote Skin Health | 25% | 100 |
| Joints Protection | 25% | 100 |
| Gluten-Free | 20% | 95 |
| Antioxidants | 15% | 95 |
| Strengthens Hair | 15% | 90 |
| Total Score | 100% | 96.75 |
---
2
Orgain® Peptides

Grass-Fed Collagen Supplement
This Collagen supplement contains pure unflavored Collagen Hydrolysate, Protein, Type I & III Collagen, and Essential Amino Acids.
It contains Amino Acids like Histidine, Isoleucine, Leucine, Lysine, Methionine, Phenylalanine, Threonine, Valine, Alanine, Arginine, Aspartic acid, Glutamic acid, Glycine, Hydroxylysine, Hydroxyproline, Proline, Serine, Tyrosine.
This Collagen supports Joint function, helps achieve healthy Hair & Nails, aids in muscle recovery, and gives radiant skin. It also boosts metabolism and improves digestion.
It is odorless and tasteless, and ready to mix.
| Rating Category | Weight % | Score |
| --- | --- | --- |
| Promote Skin Health | 25% | 100 |
| Joints Protection | 25% | 100 |
| Gluten-Free | 20% | 90 |
| Antioxidants | 15% | 95 |
| Strengthens Hair | 15% | 90 |
| Total Score | 100% | 95.75 |
---
3
Better Body Co® Radiancy

Ceramine Collagen Pills Supplement
These organic collagen pills are effective in fighting wrinkles and early fine lines in the skin.
They are ideal for reducing dry and flaky skin as they are the best organic hydrolyzed collagen powder in pill form.
This organic collagen supplement can be effective in active acne on the skin to minimize eruptions.
The organic collagen has minerals and peptides to ensure the skin is tight and glowing naturally.
Moreover, pigment-lightening and moisture-locking benefits make the skin healthy.
| Rating Category | Weight % | Score |
| --- | --- | --- |
| Promote Skin Health | 25% | 100 |
| Joints Protection | 25% | 95 |
| Gluten-Free | 20% | 90 |
| Antioxidants | 15% | 95 |
| Strengthens Hair | 15% | 90 |
| Total Score | 100% | 94.5 |
---
4
Ora Organic® Vegan Powder

Booster Collagen Supplement
This is the best organic Collagen powder that provides your body with the building blocks required to build Collagen.
This organic hydrolyzed Collagen powder contains Pea protein for a full amino acid profile and gets the organic Vitamin C required to regulate Collagen's production from Acerola cherry. It also has Vitamin E from Sunflowers, which protects against wrinkles, and Silica from Bamboo helps support structural components in Skin, Hair, and Nails.
This collagen powder supports Collagen production, which aids in hair and nail growth, muscle recovery, skin elasticity, and support to the joints.
It is suitable for adding to smoothies and coffee because of its versatile Vanilla flavor and salted caramel, and coconut-like smell.
It is eco-friendly and sustainably produced. It is also USDA Organic Certified, Vegan, and Non-GMO Project Verified.
It does not contain any artificial flavors or fillers. It is also free from Gluten, Dairy, and Soy.
---
5
Anima Mundi Apothecary® Herbal

Organic Collagen Supplement
This is a powerful organic liquid collagen elixir composed of Adaptogenic, Mineralizing, and Beautifying herbs.
It boosts your body's natural collagen production and helps strengthen skin, hair, and nails from within.
This organic liquid collagen elixir is packed with He Shou Wu, Horsetail, Gynostemma, Nettle leaf, Calendula, Mangosteen pericarp, and Comfrey leaf.
It is Biodynamic and Vegan, containing Organic and wildcrafted ingredients.
This Anima Mundi Apothecary product is Non-GMO, gluten-free, and is made using fair trade practices.
Clinical herbalists formulate it. It is extracted with high plant ratios with organic spirits and contains a small Glycerine percentage.
---
6
Dr. Mercola® Monk Fruit

Chocolate Collagen Powder
This product is Gluten and Soy Free, and Non-GMO.
It contains Monk fruit extract for sweetness.
It is easily mixed in hot or cold liquids.
This best organic collagen supplement powder is created with the highest quality Certified Organic Beef bone broth concentrate powder, which comes from grass-fed, organically raised Cows.
---
7
Amazing Grass® Vanilla

Plant Collagen Supplement
The Amazing Grass plant-based best organic collagen powder is a one-step towards achieving clean beauty and glowy skin.
It has the benefits of biotin, which helps in nails and hair growth in a naturally healthy way.
The vanilla honeysuckle flavor makes it easy for you to ingest the organic collagen supplements powder.
It is rich in antioxidants to prevent aging and remove any free radicals from your body.
You will observe healthier skin with nourished hair in a few days with regular use.
---
8
Collagen For Her® Matcha

Organic Collagen Powder
Collagen For Her supplement offers a high value of the best organic collagen with the rich benefits of Japanese matcha.
Matcha is rich in L-Theanine and natural caffeine to give you a boost of energy and alertness.
It has no added flavors, so you can add the powder to your juice, smoothies, and food without detecting its taste.
It is also free from added sugar and dairy constituents to be suitable for people with allergies.
The powder is smooth and blendable so that you can whip out your favorite beverage in no time effortlessly.
---
9
Left Coast Performance® Chicken

Organic Collagen Pills
The Left Coast Performance collagen capsules have grass-fed and free-range chicken and cattle broth.
The extraction process uses low heat to retain all the important nutrients for joint health.
You will see an improvement in your skin's elasticity with the regular consumption of these organic collagen pills.
There is no addition of herbs and fillers in the ingredients that will affect the product's purity.
By supplementing your diet with collagen, your bone health and muscular mobility will significantly improve.
---
10
Purity Products® Lutein

Veg Collagen Tablets
Get this Purity Products veg collagen supplement tablets for a vegan and clean option for your bone and skin health.
It has grape seed extracts along with blueberry, cranberry, strawberry, and broccoli powder.
Additionally, it has FloraGlo Lutein, which helps restore vision and improve optic nerve health.
The tablet is easy to swallow with an organic coating on top of it without any repulsive taste.
With the vegan choice of plant-sourced best organic collagen, you can have a clear conscience and peace of mind.
---
Index Table: Top-Rated Best Organic Collagen Supplements
---
---