Vitamin "Sun-Shine" D is a fat-soluble vitamin that helps in the absorption of calcium, phosphate, magnesium, and other minerals in the intestine.
It is naturally present in only a few foods. To fulfill the requirement of Vitamin D in our body, it is available as a dietary supplement.
To know more about the necessity and benefits of Vitamin D and the best Organic Vitamin D supplements available, read on!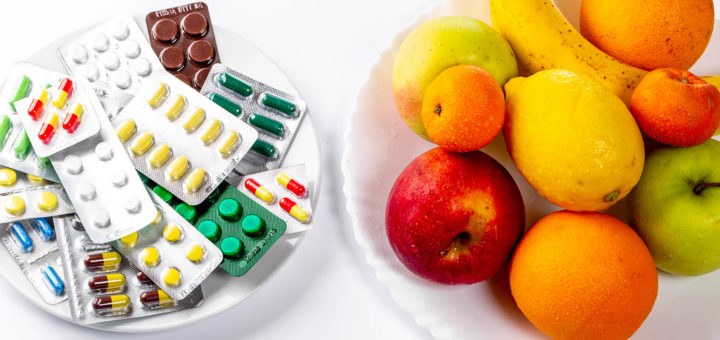 ---
Health Benefits of Vitamin D
Maintain Healthy Bones – Vitamin D is necessary for the body to absorb Calcium and other minerals. Calcium is essential in healthy bone formation and maintenance. Having strong bones saves us from Fractures, Osteoporosis, and Rickets.

Regulate Immune System – Regular intake of Vitamin D cuts the risk of Respiratory Infections such as Pneumonia, Flu, Cold, or a Sinus Infection. It is also therapeutic for those with Auto-Immune Disease like Multiple Sclerosis and Lupus.

Reduces Risk of Cancer – Studies show that Vitamin D may lower your risk of cancers such as Breast, Colon, Bladder, and Liver. It lowers the chances of beating the disease or getting it.

Maintain Mental Health – Vitamin D deficiency causes a decrease in the production of Serotonin, which in turn puts you at risk for seasonal depression. It also plays a role in treating or preventing cognitive decline and diseases such as Dementia and Alzheimer's.

Reduces Risk of Type 2 Diabetes – Vitamin D may help increases Insulin sensitivity in the body. It also lessens Inflammation and boosts beta-cell function, which are factors for reducing and managing Diabetes.

---
Risk Factors for Vitamin D Deficiency
Skin Type – The darker the skin, the higher the levels of melanin in the skin, and the less Vitamin D the skin can absorb from the sun. Sunscreen also prevents Vitamin D from getting absorbed in the sun.

Location – Where you live plays an important role in how much Vitamin D you're getting. In an area where buildings block sunlight or high pollution decreases Vitamin D absorption in the skin.

Diet and Lifestyle – Having a diet that doesn't include balanced organic food and a lifestyle where you spend more time indoors decreases your Vitamin D intake and production.

Breastfeeding – Infants relying solely on breast milk need a Vitamin D supplement. Otherwise, the infant may develop Rickets or other such diseases.

Diseases causing Fat malabsorption – Since Vitamin D is a fat-soluble vitamin, its absorption is based on the body's ability to absorb dietary fat.

---
What Constitutes a Good Vitamin D Source
It Is Present in Sea Food – Skins of fatty fish like Tuna, Mackerel and Salmon have a lot of Vitamin D in them. Cod Liver Oil is also an excellent source of Vitamin D.

Dairy Products are a Great Source of Vitamin D – Fortified foods such as cereals, Oatmeal, Cow, and Soy Milk are all excellent sources of Vitamin D.

It Is also Present in High Protein Foods – Foods such as Beef Liver, Cheese, Mushrooms, and Egg yolks are a great source of Vitamin D.

Vitamin D Supplements are the Best Option – Since eating these foods does not satisfy the Vitamin D requirement of our body, it is advised to take Vitamin D supplements. Organic Vitamin D supplements have minimal amounts of harmful ingredients in them. Therefore, they are the best option. Organic Vitamin D supplements are available in Pill, Capsules, and Liquid forms.

---
---
Reviews: Best Organic Vitamin D Supplements
The product list below has the best products for an Organic source of Vitamin D.
---
1
This product promotes cardiovascular, muscle and bone health. It also supports Immune function.

This product is Lactose-free. It also has no BHT, BHA, Sorbic Acid or Sodium Benzoate.

It is made primarily to support high-protein nutrition programs and is NSF Certified.

It is free of Gluten and any other major allergens. This product is also Dairy, Soy, Yeast, and Fish free.

---
2
This product contains the same form of Vitamin D which is naturally produced in the body.

It is Soy, Wheat, Gluten, and Nut-free.

It is a laboratory tested Non-GMO, and USDA Certified Organic Vitamin.

---
3
Each tablet contains Vegan Vitamin D3 and includes Organic Sunflower Lecithin for maximum absorption of Vitamin D.

This product is Certified USDA Organic, Non-GMO, Gluten, Dairy, Sugar, and Soy free. It also has no artificial fillers or flavors.

Combats seasonal depression, tiredness, muscle aches, and even high blood pressure by fulfilling your physical requirements of Vitamin D.

Regular intake of this product enhances mood, improves skin and appearance, and helps you sleep better.

---
4
This is a Plant-Based product which is Gluten, Wheat, Yeast-Free. It is also Paleo and Celiac friendly.

These chewable Gummies are available in Peach, Mango, Apricot flavor, and only have 10 calories/serving.

These products are Non-GMO verified.

---
5
This product provides 2000 IU of Certified Vitamin D3 made from Lichen and 10 Mushrooms to support the Immune system.

This Organic Vitamin D3 supplement boosts calcium absorption to maintain bone health.

This product is available in a delicious Organic Raspberry Lemon flavor free of any added sugars or Stevia.

It is Certified USDA Organic, and Non-GMO verified.

---
6
This product provides the same active form of Vitamin D produced in the body by sun exposure.

It supports over 3000 cells in the body and promotes Bone and Dental Health. It also supports the Immune System and healthy Muscle function. It also helps regulate Mood and Sleep.

They are in soft gel form and easy to swallow.

---
Index Table: Top-Rated Organic Vitamin D Supplements
---
---