Organic grass-fed colostrum is loaded with vital minerals, vitamins, and other nutrients.
These come in several forms, including powder and capsule, and ensure that you get the most of this essential milky fluid that comes from the udder of bovine.
Here is everything that you need to know about this essential supplement.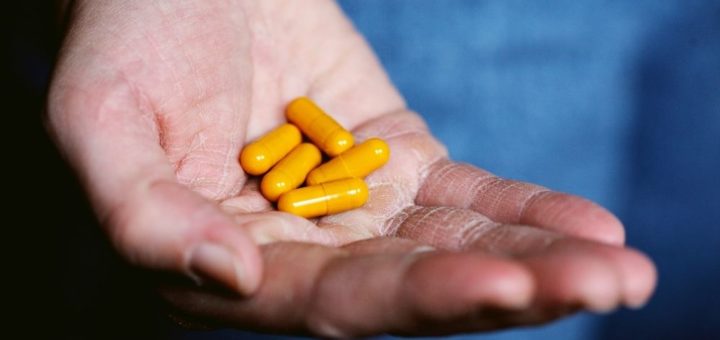 ---
Benefits of Organic Grass-Fed Colostrum
There are several benefits of organic colostrum derived from grass-fed bovine. It is extremely nutritious and helps fight against various diseases. Following are some of its benefits that make this item stand out from the rest.

High Nutrition Value – Grass-fed colostrum is nutritious and has more nutrients than regular milk. In fact, it contains a high level of fat, carbs, magnesium, and vitamins. Moreover, these supplements come loaded with important protein compounds, including antibodies and growth factors.
Boost Immunity – Supplements enriched with bovine colostrum strengthens the immune system and help the body fight diseases and infections. It contains a high level of IgA and IgG, which contribute to your healthy lifestyle.
Prevents and Treats Diarrhea: – The components of bovine colostrum help prevent and treat bacterial and viral infections. Furthermore, this helps in treating the infection that can cause diarrhea.
Improves Gut Health – Your digestive tract is vulnerable to several infections. However, when you consume bovine colostrum and also organic papaya enzyme, it helps in strengthening the gut wall and stimulates the growth of intestinal cells. All in all, these supplements can help improve gut health.
---
Different Nutrients Found in Organic Bovine Colostrum
As mentioned earlier, organic grass-fed colostrum features several beneficial nutrients. Therefore, in this section, we shall discuss these nutrients more elaborately. Here is everything that can be found in organically sourced grass-fed colostrum. Take a look.

Immunoglobulins – The second name for antibodies, immunoglobulins are a vital part of the human immune system. These help to destroy the growth of bacteria and viruses. You will find IgA, IgD, IgE, IgM in organic bovine colostrum.
Vitamins and Minerals – Colostrum sourced from grass-fed bovine contains a combination of vitamins and minerals.
Amino Acids – Amino acids are one of the major components of organic bovine colostrum. These are also known as the building blocks of proteins,
Proline-rich Polypeptides – PRPs regulate the thymus gland and helps in boosting a weak immune system. In addition to boosting it, PRPs also balance an overactive immune system which may disrupt the normal functioning of the body.
---
Buying Considerations of Organic Bovine Colostrum
Getting your hands on the best product can be a bit tricky when it comes to organic bovine colostrum. Therefore, to make it simple for you, we have come up with three essential buying considerations. Read along to know more.

Low Heat Processed – Heat harms and degrades the potency and effectiveness of important nutrients like vitamins, probiotics, minerals, and other ingredients. Therefore, if you want to buy the most reliable product, make sure it is processed using low heat.
Certified free from Pesticides – Pesticides are harmful chemicals used to get rid of pests, weeds, insects, and fungi. These are harmful and can cause several health issues. So, always ensure to buy organic bovine colostrum, which is free from pesticides.
Sourced from 100% pasture-fed bovine – If you are looking for a nutrient-rich colostrum supplement, it is essential to buy those which are sourced from 100% pasture-fed bovine. Not only are these healthy for your immune system, but they also ensure high-quality processing and manufacturing.
---
Reviews: Best Organic Grass-Fed Colostrum
If your search for the best organic grass-fed colostrum is still on, here are the six best products that we have selected after taking a look at the reviews. Also, it is to inform you that when you buy any product from the links below, we may get a part of the profit. So, what are you waiting for!

---
1
By taking colostrum capsules from Ancestral Supplements, you will feel more energetic.
It supports a healthy gut and immune system.
In addition to that, it also promotes tissue and organ repair.
The capsules are loaded with vitamins, enzymes, and minerals.
Moreover, the product is yeast-free.
| Rating Category | Weight % | Score |
| --- | --- | --- |
| Support Immunity | 30% | 100 |
| Gluten-Free | 25% | 95 |
| Promote Growth | 25% | 100 |
| Gut Health | 20% | 95 |
| Total Score | 100% | 97.75 |
---
2
Brain-Bean® Ultra Pure

Colostrum
Brain-Beans Ultra Pure Colostrum is sourced from grass-fed cows.
It is rich in immunoglobulin and is great for gut health.
Furthermore, this supplement boosts the immune system.
There are no autoimmune reactions after consuming this supplement.
It contains thirty servings that can be used by people from different age groups.
| Rating Category | Weight % | Score |
| --- | --- | --- |
| Support Immunity | 30% | 100 |
| Gluten-Free | 25% | 95 |
| Promote Growth | 25% | 100 |
| Gut Health | 20% | 90 |
| Total Score | 100% | 96.75 |
---
3
neonutrix® Grass-Fed

Bovine Colostrum
If you are looking for high-quality grass-fed colostrum, neonutix grass-fed bovine colostrum is the perfect option.
It is processed under low heat and is not treated with any other hormones.
With a high concentration of antibodies, lactoferrin, and antioxidants, it supports your body's immune system.
The product is non-GMO and free from preservatives.
In addition to that, it is gluten-free and doesn't contain any artificial flavors.
| Rating Category | Weight % | Score |
| --- | --- | --- |
| Support Immunity | 30% | 100 |
| Gluten-Free | 25% | 95 |
| Promote Growth | 25% | 95 |
| Gut Health | 20% | 90 |
| Total Score | 100% | 95.5 |
---
4
Amate Life® 500mg

Colostrum Capsules
The Amate Life Colostrum Capsules are packed with immunity vitamins.
These contain carbohydrates, proteins, minerals and help fight against free radicals.
In addition to that, it also strengthens the body's defense system.
The capsules support cell growth in the intestines and restore gut health.
Moreover, the product undergoes a strict quality test.
---
5
Mt. Capra® Certified Organic

Colostrum
These unflavored colostrum supplements fill the body with several immune factors.
In addition to that, it is a rich source of cytokines.
You can easily improve your gut health and support the functioning of your digestive tract by consuming these capsules.
The goats are grass-fed and only consume grass-based forages.
This pack contains a total of 120 capsules.
---
6
Immune Tree® All Natural

Colostrum Powder
The colostrum powder by Immune Tree is loaded with 95 immune factors and 87 growth factors.
Each ingredient of this formula is gluten, GMO, pesticide, and hormone-free.
Besides, the components protect the metabolic factors from stomach acid and ensure that the body gets all the benefits.
It is 100% testes organic and doesn't contain unwanted additives.
Additionally, the Immune Tree Colostrum is the three-time winner of the Readers Choice Awards.
---
Index Table: Top-Rated Organic Grass-Fed Colostrum
---
---