Zinc is an essential mineral required for the proper functioning of the Human body. It is also called an "Essential Trace element" since a minimal amount of it is necessary for human health.
It is naturally present in some foods and is also available as a dietary supplement. Lack of Zinc leaves a person more susceptible to Infections. Zinc Supplements are used to cure a variety of ailments.
To find out the many benefits of Zinc and the best Organic Zinc Supplements available in the market, keep scrolling!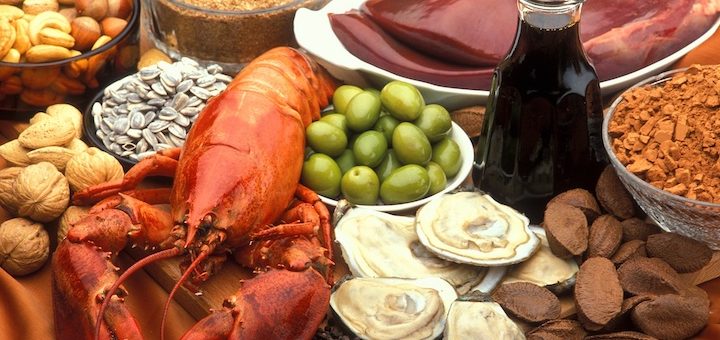 ---
Different Types of Zinc
Zinc Gluconate – Zinc Gluconate is the most common over-the-counter form of Zinc. It is used in Lozenges and Nasal sprays as a cold remedy.
Zinc Acetate – Zinc Acetate is also often added to cold Lozenges to speed up the rate of recovery and reduce symptoms.
Zinc Sulfate – Zinc Sulfate helps prevent zinc deficiency and reduces the severity of Acne.
Zinc Picolinate – The human body has been known to absorb zinc in Zinc Picolinate form better than any other type.
Zinc Orotate – This type of Zinc is bound to Orotic Acid and is one of the most common types of Zinc supplements available in the market.
Zinc Citrate – This type of zinc supplement has shown to be as well-absorbed as Zinc Gluconate but has a more appealing taste.
---
Where to Get Zinc
Legumes and Seeds – Seeds, and specifically Hemp seeds are high in Zinc. Legumes also contain substantial amounts of Zinc. Some good Legume options are chickpeas, lentils, and beans. Along with Zinc, most seeds and legumes contain fiber, healthy fats, vitamins, and minerals.
Dairy and Eggs – Among dairy, Milk, and Cheese are two most notable sources of Zinc since they contain high amounts of bioavailable zinc, which is easy to absorb. Eggs also contain a moderate amount of zinc and can help you meet your daily target.
Meat and Shellfish – Meat is a particularly great source of Zinc, and red meat is the best option to get your daily Zinc intake. Shellfish like oysters, Alaskan Crab, Shrimp, and Mussels are healthy, low-calorie sources of Zinc. Oysters have the highest amount of Zinc in them.
Nuts – Including nuts like Pine nuts, Peanuts, Cashews, and Almonds can help a person reach their daily Zinc requirement.
Dark chocolate – Dark Chocolate also contains reasonable amounts of Zinc, but its a high-calorie food, so it should be taken carefully.
Organic Zinc Supplements – An easy way to meet your daily Zinc requirements in a healthy way, is to take an Organic Zinc supplement daily.
---
Health Benefits of Zinc
Supports Immune function – The body requires zinc to develop and activate T-lymphocytes and, in turn, plays a role in strengthening the Immune System. Zinc also has the ability to fight and reduce Inflammation. It acts as an Anti-oxidant and therefore helps protect against chronic conditions such as Heart disease, Cancer, and Diabetes.
Prevents Diarrhea – Zinc deficiency weakens the Immune response, which leaves the body helpless against Infections, such as those that cause Diarrhea.
Fights The common cold – Zinc reduces the severity and duration of cold symptoms by slowing Rhinovirus binding and growth in the Nasal area and suppresses Inflammation.
Slows down Age-related Macular Degeneration(AMD) – Macular degeneration is a common eye disease. Zinc Supplements are often used to slow the progression of AMD and help protect against vision loss and blindness.
Treats Acne – Zinc supplements are often used to promote skin health and treat common skin conditions like Acne. Zinc sulfate is known to be especially helpful in decreasing the symptoms of severe Acne.
---
Reviews: Best Organic Zinc Supplements
Find the list of best zinc supplements down below. We would also like to inform you that for every purchase you make through the given links, we are subjected to get some credit for the sale.
---
1
This liquid zinc supplement produced by WellnessOne is created to protect and support the defense mechanism of the body.
The liquid comes in a small plastic bottle with a dropper inside which makes it convenient to travel and consume.
It can be added to honey for getting a better taste and additional benefits.
This inc supplement will make your immune system stronger and will provide you with a healthy and fit life.
---
2
This supplement contains Raw Zinc and Raw Vitamin C.
It contains a veggie mineral blend of 17 Organically grown vegetables and natural alkalizing Cofactors.
It includes Probiotics and Enzyme blend, which supports the digestive system.
This supplement aids in Skin, Eye, and Prostate health and supports the Immune System.
This supplement is Raw, Gluten-Free, Dairy-Free, and Non-GMO. It does not contain any binders or fillers.
---
3
It supports Immune Health, wound recovery, and healing.
This Zinc supplement contains a nourishing food blend filled with organic spinach, parsley leaf, broccoli, and trace minerals.
This Zinc is a Non-GMO Project verified and tested for 125+ herbicides and pesticides. This supplement is also Gluten, Dairy, and Soy free. Certified B Corp; Certified Glyphosate Residue Free; Certified Kosher
---
4
It is made of nanosized zinc and Raw Vitamin C for maximum absorption. It contains an organic Fruit blend, organic Vegetable blend, and Whole organic foods that help indigestion.
It acts as a powerful Anti-oxidant and plays an essential role in Prostate health, Energy increase, Protein synthesis.
This supplement is free Of Soy, Milk, Egg, Shellfish, Corn, Wheat & Peanuts. It does not contain any Gluten, Fillers, Binders, Or Preservatives.
This supplement is suitable for everyone who needs high metabolism and greater energy, like busy professionals, moms on-the-go, entrepreneurs, and health-conscious individuals.
---
5
It is made with Organic Brown Rice Syrup.
This Zinc Lozenge is Gluten-free
These Organic ZInc Lozenges contain Elderberry.
---
6
This New Chapter cultured Zinc Supplement promotes Skin and Immune health
This Zinc Food Complex provides Immune support with complimentary herbal blends like organic Astragalus and Elderberry.
It helps maintain the integrity of Skin and Mucosal membranes.
This formula is easy to take, easy to digest and can be taken anytime even on an empty stomach
---
7
This Yuve made organic zinc supplements contain zinc in high proportions that help in cellular repair & growth and boost the immune system.
It is well known for treating acne, cuts, and wounds.
It is suitable both for children and adults and can be consumed with food or empty stomach.
The vegan zinc supplement helps in boosting cell production and also works in improving the function of molecules on different levels.
It is 100% gluten and chemical-free.
---
8
This Non-GMO Organic Certified Zinc is Kosher, Vegan, Paleo, Alcohol, and Gluten-Free.
It does not contain any Fillers, Additives, Natural Flavors, or Citric Acid.
It promotes Hair and Nail growth and improves skin. It also helps with ridges, weak and brittle nails, white spots, and missing moons.
It supports the Reproductive and Immune System.
---
9
The Global Healing Center zinc supplement is packed with multiple features that will maintain your health and provide well being.
It is high in zinc and helps to rejuvenate all the cells of your body.
It promotes cell production which invariably makes your skin healthier and brighter.
The zinc supplement also regulates the number of hormones produced in the body and helps in providing a better metabolism.
It is rich in antioxidant properties and provides a healthy living.
---
10
Create a healthy life for yourself with this rich in antioxidant zinc supplement with Vitamin C.
It consists of natural ingredients like elderberry and echinacea that helps in improving the defense system of the body.
These are easy to eat capsules that can be taken with food or in an empty stomach condition.
It helps in making the respiratory system of the body stronger and efficient.
It is FDA approved and does contain only natural substances in it.
---
Index Table: Top-Rated Organic Zinc Supplements
---
---