Skincare is an essential part of personal hygiene and grooming.
One of the steps of skincare is to keep your face clean, especially after putting on makeup. Makeup removing can be done using oils, cleansers, wipes, etc.
Read on to find out the necessity of proper makeup removal and the best organic makeup removing products available.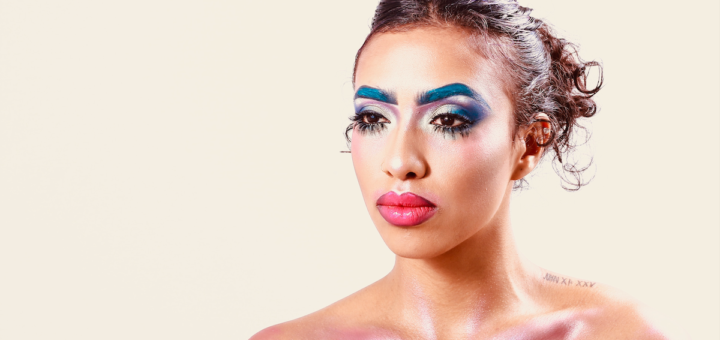 ---
Necessity of Makeup Removal
To Prevent Irritation – Wearing makeup for a long time can lead to irritation, redness, and inflammation. This is because most makeup products contain a lot of chemicals and artificial fragrances.
To Reduce the Risk of Breakouts – Makeup can create excess oils on the skin. Improper makeup removal can also cause accumulation of dirt and bacteria on the skin, which can lead to acne, breakouts, pimples, and blackheads or whiteheads.
To Remove Dead Skin – Proper makeup removal may aid in exfoliation of the skin and removes dead skin cells. This results in glowing, youthful skin.
To Stimulate Skin – As you are removing your makeup, the circular rubbing motion stimulates the skin and increases blood flow and lymph drainage.
---
Types of Makeup Removers
Oil-Based – While it may seem messy at first, oil-based cleansers are actually very effective. The oil breaks down makeup and makes it easier to take it off. Oil bombs are also very common nowadays.
Water Soluble – Water-Based makeup removers are characterized by the inclusion of surfactants. Surfactants remove unwanted particles from the outermost layer of the skin. Dirt and pollution are water-soluble and easily emulsify in the lather of surfactants. Some extreme water-soluble makeup removers may also contain Sulfates.
Facewash – A facewash is the easiest, hassle-free way to take off your makeup. But, you need a very strong facewash and a careful technique for this to work. It is also advisable to use a makeup cleansing brush with this type of remover.
Wipes – Makeup removing wipes are another easy option for makeup cleaning. They come in many different types and specifications.
Bars or Soaps – Bars or soaps targeted at makeup removing are another way of cleaning your face. African soaps and oil-infused bars are all the rage these days.
Micellar Water – Micellar water is a mild surfactant, made up of tiny micelle molecules that clean all the gunk and dirt from the skin chemically. These micelles stick to makeup and debris to break it down. It is a type of water-soluble makeup remover.
---
What to Look for in a Makeup Remover
Suits Your Skin Type – Your makeup remover must suit your skin type. This is very important as generic makeup removers may cause irritation to be sensitive or damaged skin.
Eco-friendly – Find products that are beneficial to you without damaging the environment. Products containing organically sourced and processed products are eco-friendly.
Free of Harsh Chemicals – Makeup removers must do their job without stripping the skin of moisture and oils. Choose conditioners that are gentle, moisturizing, and hydrating to clean the skin without damaging it.
Clean Ingredients – What you put on your face needs to be clean and healthy. Ingredients that are sustainably sourced and biodegradable are the best choice for yourself and the planet.
---
Reviews: Best Organic Makeup Remover
The below list consists of the best organic makeup removers of all types, targeted at all skin types.
---
1
This Cleansing Oil is made to cater to all the needs of sensitive skin and the gentle eye area.
PAI SKINCARE's makeup cleansing oil is made to suit damaged skin suffering from Eczema.
This efficient makeup remover makes light work of makeup removal without stripping the skin of nourishment.
This Rosehip infused oil is free from any harsh chemicals or detergents, alcohol, any preservatives, or palm oil.
It is certified Organic, Vegan, and Cruelty-Free.
---
2
This product is 100% organic ingredients.
La Fogila's product is multi-purpose. It can be used as a makeup remover or as an overnight cold cream that results in softer skin.
This makeup remover comes with a refreshing lavender scent. It has a moisturizing and hydrating effect on the skin.
La Foglia is an Italian word meaning 'leaf.' It is pronounced like the English word foliage.
---
3
This mulit-purpose Organic Micellar Cleansing Water easily removes stubborn makeup. It also cleanses, refreshes and tones the skin.
Sky Organics' product is certified COSMOS Organic by ECO Cert.
It is 99% natural, oil-free, alcohol-free, 100% Vegan, Cruelty-Free, and non-comedogenic.
Made for all skin types, Micelles cling to dirt and makeup and eliminates the need for excessive rubbing.
---
4
The makeup remover bar is a combination of cocoa butter, kokum butter, coconut oil, and cleansing castor oil and is suitable for all skin types.
It also contains Sweet Orange essential oil that helps to break down oil and grease for efficient makeup removal.
The multi-tasking, plant-based bar works as a moisturizer and makeup remover and leaves behind a non-greasy layer of hydration.
This product is eco-friendly and made from organic and biodegradable products. The packaging is compostable.
Ethique is a zero-waste and sustainable beauty brand.
The cleansing balm comes in bar form to save any water wastage and plastic bottle used in packaging.
---
5
This gentle cleaning wipe uses micellar water to easily remove even the toughest, waterproof eye makeup.
It gets rid of any accumulated oil, sweat, and dirt on the face.
This pure makeup remover does not contain any harsh chemicals and reduces the risk of breakouts or other skin problems.
Beauty by Earth's product is entirely mineral oil-free, natural, and does not contain anything toxic.
Made in the USA, this makeup remover is Vegan, Paraben-free, sustainably sourced, and 100% cruelty-free.
---
6
This ultimate makeup remover wipe is made for sensitive skin.
It contains Coconut Oil, which helps melt away stubborn eye makeup with ease and efficiency.
RMS Beauty's wipes boast of natural anti-fungal and antibacterial properties for healthy and clean skin.
The multi-use face wipes are 100% eco-friendly and gentle.
It is formulated with raw and unprocessed food-grade organic ingredients.
---
7
These facial wipes can be used daily to remove makeup, dirt, and excess oil.
It comes Infused with grape seed and olive oils to nourish the skin while cleaning.
This makeup remover wipe is good for all skin types, even sensitive skin.
Honest Beauty makeup wipes are made without any Parabens, Phthalates, Silicones, Synthetic fragrances.
This product is Cruelty-Free, Dermatologist Tested, and Hypoallergenic.
---
8
This is a 2-in-1 facial cleanser and makeup remover, made with 95% Organic ingredients.
It is designed especially for extra sensitive skin but is suitable for all skin types.
This product is USDA Organic Certified and handmade in small batches in Hawaii.
Honey Girl Organics facial cleanser is free of any parabens, chemicals, glycerin, fragrance, hormones, silicones, petroleum products, artificial preservatives, fillers, multisyllabic additives, or unnatural additives.
---
9
This organic makeup remover is USDA Certified Organic and comes packed in a glass bottle.
Nature's Brands products are 100% Chemical Free, SLS and Detergent Free, Paraben Free, and Preservative Free, as well as free of alcohol, fragrances, dyes, and propylene glycol.
The oils used in this makeup removed are hexane free, cold-pressed, non-refined, non-deodorized, making them safe for application on any skin type.
This product is Non-GMO, Dairy-free, Soy-free, Cruelty-Free, Vegan, and Vegetarian.
---
10
This is an extra hydrating, natural and organic oil-based cleanser that gives you softer, smoother, more supple skin, while cleaning it thoroughly.
It works efficiently to cleanser foundation, waterproof mascara, and even eye makeup, as well as any dirt, grime, or oils.
This robust anti-aging face wash formula is designed to rejuvenate the skin for a healthy, glowing complexion.
The natural and organic makeup cleansing oil is proudly made in the USA, Cruelty-Free, Sulfate-free, SLS-free, Alcohol-free, and does not contain any mineral oil, parabens, or toxins, making it ideal for dry, sensitive skin types.
---
Index Table: Top-Rated Organic Makeup Remover
---
---