Some of the links in this post are affiliate links. This means if you click on the link and purchase the item, I will receive an affiliate commission at no extra cost to you. All opinions remain my own.
In the long run, organic CC cream benefits the skin, providing hydration and a natural glow. You can choose from the best organic CC creams available in different shades and finishes in the market per your skin tone.
We have compiled a list of things to consider before you choose which one will be best suited for you. Also, we have included some organic CC creams to help you through it.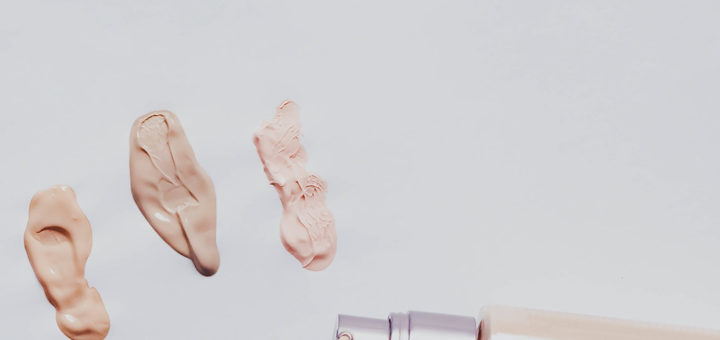 ---
Buying Considerations For Organic CC Cream
A CC cream can be multi-tasking with a lot in just one tiny tube. Here are some things to consider before buying an organic CC cream

Shade – Pick the shade that is closest to your skin tone. You can blend it to look like a second skin on your face.
Finish – This depends on which finish you are most comfortable with and your skin type. You can choose from matte, semi-matte, and illuminating finishes.
SPF – Make sure your CC cream has an SPF of at least 25-30 to prevent any sun damage on the skin.
Coverage – You can choose from sheer, moderate, or heavy coverage depending upon what skin conditions you want to cover up. A medium to high buildable coverage can conceal dark spots and dark circles.
---
Benefits Of Organic CC Cream
Organic CC cream is free from any harmful chemical compounds. Here are some other benefits of the CC cream.

Anti-Aging – The natural ingredients in the cream, along with the SPF, will prevent premature skin aging. Aside from CC Cream, we also have these organic lipsticks to protect your skin from sun damage, indulging in the amazing anti-aging benefits of organic lipsticks.
Hydration – Your skin will feel rejuvenated with the extra boost of hydration and moisture with minerals and vitamins.
Cell-Repair – The CC cream has ingredients like stem cells and honey to repair the skin on a cellular level by deep penetration.
Toning -You will see the size of the pores in your skin reduced with the regular use of the cream.
---
Tips To Apply A CC Cream
You can make your skin's base last throughout the day if you follow these steps in order.

Moisturize – Before applying any makeup on the skin, ensure you have moisturized it with an SPF-rich product.
Light-Hand – Don't go overboard with the application. Use a very light hand to apply the CC cream in minimal quantity.
Blend – To prevent any streaks or harsh lines, ensure you have blended the cream with a brush, blender, or fingertips.
Powder – Give a light dab of powder after applying the cream to lock it on your skin. This will prevent your makeup from creasing.
---
Reviews: Best Best Organic CC Cream
Here are some of the best organic complexion-correcting creams for your daily skin rituals.
We hope you love the products we recommend!
So that you know, We may collect a share of sales or other compensation from the links on this page.

---
1
The cream has a lightweight and breathable formula to give your skin a flawless complexion.
Moreover, the cream is enriched with botanical ingredients to reduce redness and puffiness on the face.
The plant-based ingredients in the cream will make your skin even-toned and clean in the long run.
It also has Dong Ling Cao, which can calm inflammation and improve blood circulation in the skin.
The cream is available in three blendable colors for a naturally enhanced glow and radiance.
Improve circulation and minimize discoloration.
| Rating Category | Weight % | Score |
| --- | --- | --- |
| Moisturizing | 25% | 100 |
| Sunscreen | 25% | 95 |
| Reduce Impurities | 20% | 100 |
| Hypoallergenic | 20% | 95 |
| Hydrating | 10% | 95 |
| Total Score | 100% | 97.25 |
---
2
Andalou Naturals® Sheer Beige

Roses Stem CC Cream
The CC cream comes with rose stem cells to help renew your skin.
It has a sheer soft coverage that is blendable on the skin without any streaky patterns.
The cream contains ingredients to boost the hydration and cellular strength of the skin.
Moreover, it has SPF to protect your skin from harmful sun rays when you step out in the daytime.
Your skin will be comfortable throughout the day without the tugging feeling, even though the cream has a matte finish.
| Rating Category | Weight % | Score |
| --- | --- | --- |
| Moisturizing | 25% | 100 |
| Sunscreen | 25% | 95 |
| Reduce Impurities | 20% | 100 |
| Hypoallergenic | 20% | 90 |
| Hydrating | 10% | 95 |
| Total Score | 100% | 96.25 |
---
3
Juice Beauty® Stem Cellular

Zinc Organic CC Cream
The Juice Beauty CC cream will give you a youthful look by reducing the appearance of fine lines and wrinkles.
It has a smooth finish that makes your skin look even-toned and glowing throughout the day.
The cream has broad-spectrum SPF 30 to give you a barrier from the UVB and UVA rays from the harsh sun.
You will see healthy radiating skin with the regular use of this organic CC cream.
Additionally, it has antioxidants and minerals to make your skin feel supple and youthful from the inside.
| Rating Category | Weight % | Score |
| --- | --- | --- |
| Moisturizing | 25% | 100 |
| Sunscreen | 25% | 95 |
| Reduce Impurities | 20% | 95 |
| Hypoallergenic | 20% | 90 |
| Hydrating | 10% | 95 |
| Total Score | 100% | 95.25 |
---
4
Bioten Elmiplant® All-in-One

Quince Organic CC Cream
The minerals and pigments in the CC cream will tone your skin and result in a radiant glow throughout the day.
You can reduce the appearance of sunspots, lines, and aging signs with light to moderate coverage of the cream.
The cream claims to provide hydro nutrients to keep the skin hydrated and supple.
It also has quince extract, which will improve the overall health of your skin.
Moreover, the light formula with buildable coverage penetrative the skin and removes any fatigue signs on your face.
It has color correcting formulation to reduce the appearance of dark circles and blemishes.
---
5
Lumene® Correcting

Light Organic CC Cream
The cream has SPF to prevent premature aging and the sun's effect on the skin.
It has a semi-matte finish to give your skin a breathable and light-textured covering.
The shades of the cream are natural and correct to act as a concealer for blemishes.
It is blendable and does not require much work to put on while getting ready.
Moreover, the cream can also act as a primer for the foundation if you are applying a heavy base.
---
6
Erborian® High-Definition

Perfecting Organic CC Cream
The CC cream has the goodness of Vitamin E and honey to keep your skin moisturized and illuminated.
It has a high-definition formula to blur out any uneven skin tone and texture in the skin.
The SPF will add an added layer of sun protection to prevent any sun damage over the years in the sun.
You can also use the cream as a spot concealer to hide any blemishes and dark circles.
The cream is so lightweight that you won't even feel like wearing makeup or end up looking cakey.
---
7
Physicians Formula® Organic Wear

Natural Tinted CC Moisturizer
This Natural Origin tinted facial moisturizer is carefully formulated with 80% certified organic ingredients.
It contains jojoba seed oil, sunflower seed oil, avocado oil, and shea butter to moisturize the skin.
It provides sheer coverage and light color correction while also evening out skin tone, blurring imperfections, and enhancing the skin's natural appearance.
This product is hypoallergenic, safe for sensitive skin and eyes, and created without any 150+ known harsh ingredients in other personal care items.
---
8
Honest Beauty® Clean Corrective

Vegan CC Cream
This is a 6-In-1 multitasker cream that primes, perfects, protects, blurs, brightens, and locks in moisture for up to 12 hours.
This corrective cream blends beautifully to fill in lines, blur imperfections, and create a more even skin tone.
Honest Beauty's formula uses non-chemical sunscreens to shield against UVA/UVB rays with a Broad Spectrum SPF 30 and also provides Blue Light Defense.
This clean cream also delivers antioxidant-rich vitamin c to the skin to make it glow from within.
It is made without chemical sunscreens, parabens, phthalates, and synthetic fragrances.
---
9
Pacifica® Ultra

Radiant CC Cream
This creamy foundation with SPF feels light, smooth, and flawless and provides luminous coverage.
It hydrates the skin and corrects color, and is suitable for all skin types,
Pacifica Ultra CC cream is made with Coconut, Kelp, and Ginseng to nourish the skin while providing coverage.
This cream boasts a 100% physical broad-spectrum SPF17 to protect you from harmful UV rays.
It is formulated without parabens, phthalates, silicone, mineral oil, and petroleum and is 100% Vegan and Cruelty-free.
---
10
It Cosmetics® Full Coverage

Organic CC+ Cream
This is a full-coverage color-correcting cream with a Broad Spectrum SPF of 50 to protect from harmful UV rays.
It also contains an anti-aging hydrating serum to nourish the skin while providing coverage.
This multi-tasking cream delivers seven products in one, including a full-coverage foundation, hydrating anti-aging serum, and physical sunscreen.
It comes infused with hydrolyzed collagen, peptides, niacin, hyaluronic acid, antioxidants, and vitamins.
This CC+ cream diffuses the look of wrinkles, minimizes the appearance of pores, and gives you a luminous, supple, flawless-looking complexion.
---
Index Table: Top-Rated Organic CC Cream
---
---