The makeup industry is always growing and flourishing. This is because of the millions of people who use makeup products, day in and day out. However, with the rise of Organic beauty products, organic makeup is also in high demand. Continue to find out the best Organic and Clean beauty brands in the markets.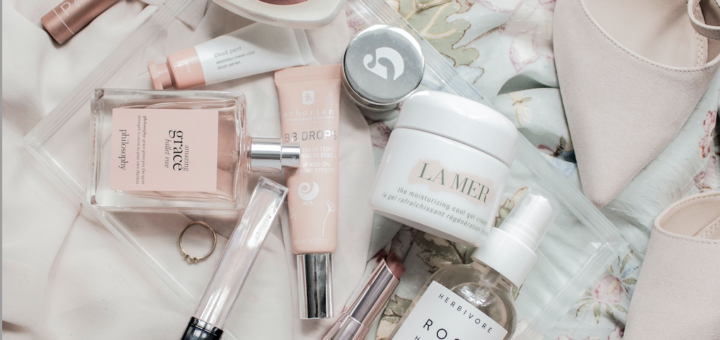 Organic, Natural, Or Clean Makeup
Makeup Products labeled as
'Natural'
don't necessarily mean that they are better for you and your skin. This is because the term 'natural' isn't regulated for cosmetics and is purely used as a marketing term:
The term 'Organic' does not have a proper definition given by the FDA.
However, makeup and beauty products may come with a USDA Organic seal, which means that the raw ingredients used in the products are USDA Certified Food Grades.
The best and most relevant terms in makeup and cosmetics are 'Clean'. Clean beauty products refer to products that are non-toxic and effective.


What to Look For in Organic Makeup Brands?
Scroll down to see a few ideas on how to know the best organic makeup brands:
1. Ethical and Moral Standards and Good Reputation
2. Ingredient Sourcing Details
3. Sustainable Packaging
4. Proper Certification

Ethical and Moral Standards and Good Reputation – A company that makes organic and clean makeup should have ethical and moral standards. These standards ensure that the company motto is being upheld and the products are what they are labeled as. Moreover, the company should have a good reputation in the market and cosmetic industry.
Ingredient Sourcing Details – The company should list all of the ingredients in their makeup products. Moreover, they should also provide details about where and how the ingredients are sourced. Companies should also be able to provide proof of sustainable sourcing of ingredients if needed.
Sustainable Packaging – For organic makeup brands and companies, it is not just enough for the product to be made with organic ingredients. The packing should also be high-quality and sustainable. It is preferable that the packaging be plastic-free and biodegradable, recyclable, and compostable.
Proper Certification – Lastly, makeup products that come with various labels such as Organic, Vegan, Cruelty-free, Natural, etc., should have the related certification to prove their claims.
Best Organic Makeup Brands
Here are the best organic makeup brands and their features:
1. Bite Beauty
2. Axiology
3. Juice Beauty
4. Milk Makeup
5. Honest Beauty
6. Lilah B.

Brand: Bite Beauty
This is a makeup brand that produces luxe lipsticks and lipliners. All Bite Beauty products are natural, organic, and safe to use. These lipsticks are made using a variety of 12 different essential oils, along with organic butter, silk, red wine, and pearl. Bite Beauty products replace toxic and harmful ingredients with superfoods. The lipsticks are creamy, long-lasting, hydrating, and bursting with vitamins and antioxidants good for the lips. Moreover, Bite beauty offers a wide color range, in bold shades as well as nude ones. They also offer matching lip liners.

Best Feature – Lipsticks and lip liners with vivid colors, sensorial textures, long-wearing, enhanced with superfoods, that are high-performance, Vegan, Cruelty-free, Clean, and Gluten-free.
Brand: Axiology
This makeup brand is based on the idea of creating 'evil-free' and 'super ethical' makeup products. The founder Ericka Rodriguez not only wanted these lipsticks to be safe for humans and the environment but also vegan. Axiology makeup products are made using a maximum of 10 ingredients. The lipsticks are made using mineral pigments enhanced with botanical extracts. Some commonly used extracts include Plum seed, Elderberry, and Moringa, Castor oil, sunflower oil, and other such ingredients. Axiology products are also gluten-free, palm oil-free, soy-free, and do not contain artificial preservatives or fragrances. Instead, they use elderberry extract as a natural preservative and sweet orange essential oil for a natural fragrance.

Best Feature – Lipsticks that are Clean, Certified Vegan, Cruelty-free, and come in plastic-free, recyclable packaging.
Brand: Juice Beauty
Juice Beauty brand was founded by a desire to bring about a healthy change in the cosmetic and beauty industry. It creates makeup products while ensuring that its ingredients are safe and Certified Organic. These plant-pigmented products are free of toxins, synthetics, fertilizers, and pesticides. All of their products start with an Organic Botanical Juice base, without adding any water, petroleum fillers, etc. The base is then enhanced with other ingredients depending on the product, packed with antioxidants, minerals, and vitamins.

Best Feature – Makeup range that is USDA Certified Organic, Vegan, Cruelty-free, and Sustainable.
Brand: Milk Makeup
Milk Makeup has been on the block since 2014. It offers a wide range of innovative beauty products that are not only fun to use but also effective. Milk makeup is 100% Vegan and does not include any animal product or by-product in their products. Moreover, all the products are free of Parabens, instead of using natural oils, vegetable and fruit butter, and no preservatives. It uses a unique Milk Melt technology that uses a blend of coconut waxes that melt into the skin and blend easily.

Best Feature – Natural beauty products that are Vegan, Cruelty-free, and Clean.
Brand: Honest Beauty
The honest Beauty brand is launched by Jessica Alba, with the goal to create a non-toxic, personal care and beauty product brand. Honest products are formulated in-house, with the help of clinical scientists to run the required tests. These tests are used to verify that the ingredients are safe and high-quality. Honest Beauty features a NO list of about 3000 chemicals and materials that they don't use in their makeup and personal care products, as these chemicals can be harmful to health. To put things into perspective, EU standards ban the use of 1300 chemicals in makeup, whereas the US bans only 11.

Best Feature – A wide range of skincare and makeup products that are Cruelty-free, free of Silicones, Paraffin, and Paraben, and also do not contain synthetic fragrances.
Brand: Lilah B.
This makeup brand focuses on clean beauty and follows a strict set of guidelines to meet its goal. Lilah B. features Instagram-worthy, vegan-friendly, and cruelty-free makeup products. All the products in this line are formulated without the use of gluten, phthalates, parabens, sulfates, and other synthetic ingredients and fragrances. They provide a minimalistic collection with multi-purpose products that declutter, minimize, and simplify their beauty routines.

Best Feature – Minimalistic products that are high-performance, multi-purpose, Vegan, Cruelty-free, nourishing and Clean.
---
---