Some of the links in this post are affiliate links. This means if you click on the link and purchase the item, I will receive an affiliate commission at no extra cost to you. All opinions remain my own.
Consider going organic the next time you need to replace your lipstick – trust us, it's worth it!
Read more about why you should use organic lipstick, what lipstick ingredients to avoid, and what organic ingredients to include for optimal health.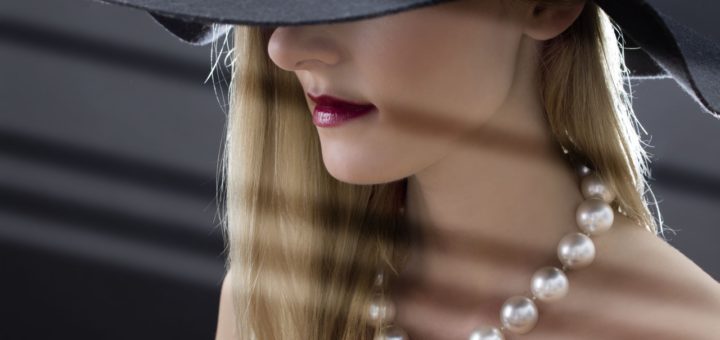 ---
5 Reasons You Should Use Organic Lipstick
Organic lipstick is much healthier for you than non-organic lipstick. Here are some great reasons why you should switch over right away!
Anti-Aging Benefits – Organic lipstick contains many phytochemicals, antioxidants and nutrients which prevent the onset of aging. Help prevent wrinkles and more with organic lipstick!
Gentle On Skin – If you find your lipstick is harsh, rough, or causes skin irritations, you should not hesitate to go organic. Organic lipstick doesn't produce any of these reactions, mostly comprising materials promoting soothing anti-inflammatory responses.
Environmentally Friendly – Organic lipstick is made with eco-friendly ingredients that are plant-based. Ordinary lipstick is often tested on animals and made from harsh chemical compounds that do a lot to destroy the environment.
Enriches The Skin – The nourishing effects of the natural ingredients that make up organic lipsticks will enrich your skin. This, in turn, will make your skin soft and smooth, functioning healthier than ever before.
Prevents Skin Cancer – Many ingredients in non-organic lipstick will cause skin cancer, while organic lipsticks help to prevent it.
In order to remove makeup including lipstick, we recommend this organic makeup remover to easily removes stubborn makeup. It also cleanses, refreshes, and tones the skin.
---
Harmful Ingredients To Avoid Inside Your Lipstick
Many non-organic lipsticks contain very harmful chemical ingredients, some of which are not always stated as they are viewed as 'contaminants.'
Avoid these ingredients in your lipstick to boost the quality of your skin and your health.
Formaldehyde – Formaldehyde is a preservative that not only kills bacteria, but it kills your cells too. It has been shown to lead to cancer and respiratory problems and should be avoided at all costs.
Parabens – Parabens are petrochemical compounds which also cause skin cancer and are highly toxic for you. They inhibit your immune system and speed up the progression of aging. Avoid, avoid, avoid!
Petrolatum – This chemical compound found in ordinary lipsticks can cause organ toxicity. The problem with this is that when we apply lipstick, we accidentally swallow it in small amounts, which means we are slowly poisoning ourselves each time we apply it. No thanks!
Retinyl Palmitate – Retinyl palmitate is a synthetic form of Vitamin A, which seems natural, but it is not. This form of Vitamin A can cause skin cancer, tumors, and skin damage when exposed to sunlight. Pregnant women should watch out for this, as it can cause defects in newborns.
Lead – Lead is a toxic heavy metal that is heavily restricted by the FDA in our food (even though it should be banned). When lipstick is concerned, however, the FDA found that there is, on average, about 70 times more lead in ordinary lipstick than they allow in foods. This ingredient is usually viewed as a contaminant, so you wouldn't know whether you are damaging yourself or not. It's best to switch to organic.
---
Healthy Natural Ingredients Found in a Good Organic Lipstick
On the bright side, organic lipstick has amazing natural ingredients that promote skin health and well-being.
Beeswax – Beeswax has been used as a common cure for wounds, burns, and stings by many cultures across the globe. It smoothens skin and preserves its natural elasticity.
Jojoba Oil – Jojoba oil is rich in multiple nutrients that enrich the skin, penetrating deeply into it. This ingredient will make your lips extra soft and kissable, whether you're wearing the lipstick or not!
Olive Leaf Extract – Olive oil and olive leaf have both been used in traditional remedies in the Mediterranean for centuries. They help the skin to glow, prevent acne, stop wrinkles and have antibacterial properties.
Rose Extract – Rose extract has a wonderful smell and also makes skin super soft. It has been noted to soothe rashes, irritations, and nerves and is also a great aphrodisiac (in case you want to impress someone special ;)! ).
Pomegranate Oil – Pomegranate is a rich source of Vitamin Bs and many other fantastic antioxidants. It can protect your skin from UV radiation, remove wrinkles, and keep your skin feeling youthful.
---
Reviews: The Best Organic Lipsticks
Here are some of the best organic lipsticks available online. Click your favorite for immediate order, and stop using non-organic lipstick today!
We hope you love the products we recommend!
So that you know, We may collect a share of sales or other compensation from the links on this page.
---
1
Available in 10 unique colors, this natural lipstick has a soft, smooth texture that lingers on your lips for ages.
Enriched with nearly 20 different organic ingredients, such as Shea Butter, this lipstick will moisturize and nourish your lips.
Rosehip oil, Cacao Butter, and Jojoba oils will all penetrate your skin deeply, carrying all the potent antioxidants to where they need to go.
Many herbal extracts will help to defend your lips from infections and other damages.
The plant's powder can help to remove toxins, helping to eliminate any impurities from the lips.
---
2
Ecco Bella® Flower Color Lipstick

Full Protection Flower Color Organic Lipstick
This 100% organic lipstick comprises seven simple natural waxes and oils that will sink goodness into your lips and make them look pretty.
100 IU of Vitamin E is added to deeply penetrate, protect, and moisturize the skin, restoring it to a softer state than it was.
Calendula, Chamomile, and jojoba oils all have anti-inflammatory properties, making this lipstick perfect for those with skin irritations or sensitivities.
The colors come from natural inspiration and ingredients.
This organic lipstick is gluten-free and free from artificial fragrance, parabens, and many other harmful ingredients.
---
3
Axiology® Organic Natural Lipstick

Enhanced Skin Preserving Organic Lipstick
This silky smooth lipstick is great for night or day and will keep your lips nourished and look good for hours on end.
The packaging on every lipstick has been made using recycled plastic, which is taking a step in the right eco-friendly direction.
Rich oils that moisturize the skin, such as avocado oil and butter, candelilla wax, coconut oil, and grape seed oil, were used for extra benefits.
Protect your skin from skin and sun damage, indulging in lipstick's amazing anti-aging benefits.
A sweet citrus smell is imparted to the lipstick thanks to the 100% organic sweet orange oil used in their formula.
---
4
Inside and Out Cosmetics® Organic Lipstick

Non-Compromising Bright All Organic Lipstick
Offered in five fierce and beautiful shades of immaculate colors, this all-organic lipstick can help to replenish everything your skin needs.
All the natural ingredients have been USDA Organic Certified and hold all the health benefits of the natural world.
Smooth in texture, and to apply, make your lips burst with color and feel kissable all day long!
10% of all the proceeds go to charities that empower females.
All products are free of toxins and animal cruelty.
---
5
Vapour® Organic Beauty Lipstick

Pomegranate Rose Botanical Organic Lipstick
With 21 colors to choose from and a list of wonderful all-organic ingredients, what more could you want from a lipstick?
Smooth to the touch as the lipstick slides across your lips. This product contains super antioxidant vitamin E and much more soothing botanical.
Restore the elasticity of your lips with beeswax, jojoba, and pomegranate seed oil, allowing your lips a chance to look radiant!
Rose extract softens your lips and gives a natural, pleasant rose-like fragrance.
Free from any harmful toxins like formaldehyde, parabens, or lead.
---
6
Luxury by Sofia® Moisturizing

Long-Lasting Natural Organic Lipstick
This organic lipstick is 100% natural and organic, moisturizing and hydrating your lips through its plant-based ingredients.
It makes you the center of attention at any party with its striking colors and pigments.
It includes natural ingredients including Castor oil, Shea butter, Sunflower Seed Oil, Jojoba oil, Olive oil, Coconut oil, Lavender oil, and Vitamins.
Luxury by Sofia organic lipstick is toxic-free, gluten-free, and cruelty-free.
---
7
Lip Ink® Color

Smearproof Organic Lipstick
This organic lipstick is the most healthy, natural, and organic choice you can make for your lips.
It contains a fresh blend of minerals, vitamins, and antioxidants derived from 100% natural plant-based ingredients.
It is made with a wax-less formula with no preservatives.
Lip Ink organic lipstick provides the best one-stop solution for all your lipstick needs.
---
8
Skin2Spirit® Butter'n Ur Lips

Moisturizing Organic Lipstick
This organic lipstick is 100% natural and 85% organic, made with organic butter and essential plant-based oils.
It is lead-free, petroleum-free, chemical-free, gluten-free, and certified cruelty-free.
It is available in four shades.
Skin2Spirit organic lipstick provides the best nourishment to your lips with vitamins and nourishing essential oils in it.
---
9
Honeybee Gardens® South Beach

Truly Natural Organic Lipstick
This organic lipstick provides full coverage with protection like a lip balm.
It is made with high-quality organic oils that soothe and repair your lips.
Rich Natural pigments present in it provide long-lasting color and freshness to your lips.
It is certified gluten-free.
Honeybee Gardens organic lipstick is certified cruelty-free and vegan.
---
10
Physicians Formula® Buttercup

Organic Wear Lipstick
This is an Ultra-hydrating, velvety-smooth lipstick made while maintaining Organic standards.
It replenishes the pout while providing a gorgeous pop of color.
Physicians Formula's lipstick comes infused with nourishing oils and antioxidant protection to give you the best of both worlds.
The key ingredients in this lipstick are Organic Shea Butter, Organic Coconut Oil, Organic Jojoba Oil, Antioxidants, and Vitamin E.
It comes in a variety of colors to cater to all your needs.
---
Index Table: Top-Rated Organic Lipsticks
---
---