Grapes are berries of the genus Vitis. Grapes can be used in many ways, from making food and wines to be their use in skincare.
Grapeseed extract is one of the many ways of using grapes. It is rich in Fatty acids and Vitamins.
Scroll down below to find out more about Grapeseed extract and the best Organic Grapeseed extracts available.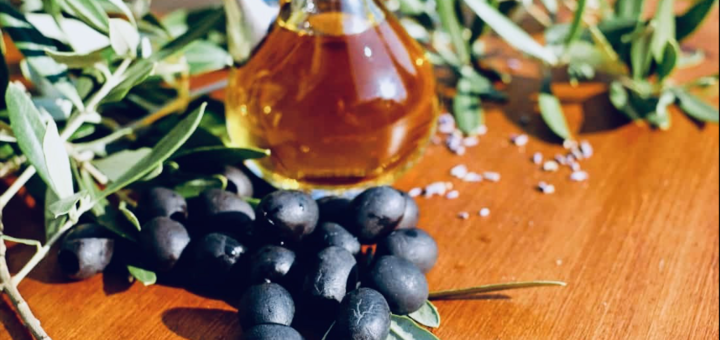 ---
Benefits of Grapeseed Extract
Reduces Oxidative Damage – Grapeseed extract inhibits the oxidation of LDL cholesterol. It also reduces the oxidation of heart tissue during times of stress.
Controls Blood Pressure – Grapeseed extract reduces Systolic Pressure, minimizing the risk of high blood pressure. It also dilates blood vessels, which greatly improves blood flow in the body.
Improves Collagen Levels – Grapeseed extract is rich in Flavonoids. increasing intake of flavonoids improves collagen levels in bones and skin, consequently improving skin elasticity and bone strength. Aside from that, we also have organic collagen supplements to improve skin appearance by minimizing lines and wrinkles and are often injected as a Skin Filler.
Boosts Brain Function – The antioxidant properties of Grapeseed extract make it excellent in combating the harmful effects of age on the brain. It reduces and delays the onset of Alzheimer's and other neurodegenerative conditions.
Protects Kidneys and Livers – Grapeseed extract has a protective effect on Livers and Kidneys since it fights free radicals and reduces inflammation.
Lowers the Risk of Cancers – Proanthocyanidins, a flavonoid found in high quantities in grapeseed extract, have been shown to have some effect on cancer cell production.
Enhances Wound Healing – Using Grapeseed extract as a topical treatment for wounds shows quick healing. It is because of the growth-boosting properties of Grapeseed extract.
---
Ways of Using Grapeseed Extract
As a Dietary Supplement – Grapeseed extract, available in tablet or capsule form, can be used as a dietary supplement. It is rich in Vitamin A, C, E, and K, making it excellent for health.
In Massage and Aroma Therapy – You can easily mix grapeseed extract in other essential oils or lotions. This property makes it wonderous for use in a massage. It also has a refreshing scent, making it suitable for use in Aromatherapy.
As a Moisturizing Oil – Grapeseed extract contains essential fatty acids such as Oleic and Linoleic Acid. These components make it an emollient. It nourishes the skin when applied topically. It improves collagen levels and skin elasticity when taken internally.
In Haircare Products – This nutrient-rich extract is used in hair care products as well. It is known for combating dandruff by moisturizing hair follicles and the scalp.
To Aid in Recovery – Grapeseed extract contains antioxidants and fights free radicals. It fights off the adverse effects of UV light and also protects the internal organs from oxidative damage.
In cooking – This edible extract can be used in cooking as it provides many benefits and gives off a rich scent.
---
Reviews: Best Organic Grape Seed Extract
Reviewed down below are some of the best Organic Grapeseed extracts and oils available.

---
1
This 100% Pure oil is extracted from hand-picked, fresh organic Grape seeds.
The cold-pressed oil is USDA Certified Organic and free of pesticides and harmful chemicals.
Grapeseed oil is rich in Vitamins, Antioxidants, and essential fatty acids and works wonders on the skin and hair.
You can use organic oil for massage since you can mix it easily with other essential oils. It has a non-greasy texture and is completely odorless.
This carrier oil is suitable for all skin types as it does not irritate sensitive skin. It also does not clog skin pores.
| Rating Category | Weight % | Score |
| --- | --- | --- |
| Promote Skin Health | 30% | 100 |
| Improve Blood Flow | 25% | 95 |
| Anti-Aging | 20% | 100 |
| Unrefined | 15% | 95 |
| Antioxidants | 10% | 95 |
| Total Score | 100% | 97.5 |
---
2
Zazzee® Strength

Organic Grape Seed Extract
This product is made from the purest sources available, following strict guidelines and specifications.
The grapes used in this extract come from an organic French Vineyard sourced from our partner French winery.
Zazzee grapeseed oil capsules contain 95% Pure OPC and are free of any artificial fillers.
| Rating Category | Weight % | Score |
| --- | --- | --- |
| Promote Skin Health | 30% | 100 |
| Improve Blood Flow | 25% | 95 |
| Anti-Aging | 20% | 100 |
| Unrefined | 15% | 90 |
| Antioxidants | 10% | 95 |
| Total Score | 100% | 96.75 |
---
3
Mayan's Secret® ANTI-AGING

Moisturizer GRAPESEED OIL
The moisturizing Grapeseed oil is high in Omega-3 fatty acids such as Linoleic Acid. This acid is essential in maintaining healthy skin.
It also includes other Omega-9 fatty acids as well as Vitamins C and E.
The Anti-aging oil quickly absorbs into the skin and does not leave behind a greasy texture. Skin feels new and refreshed after use.
Grapeseed oil has a shelf life of around one year. The shelf life can be extended by keeping it refrigerated or by mixing it with Vitamin E oil.
This product is USDA Certified Organic by CCOF. It is packaged in an Amber glass bottle as a way to protect it from oxidation and spoilage.
Grapeseed oil promotes the maintenance of Collagen and increases skin elasticity. It also prevents skin sagging, wrinkles, fine lines, and stretch marks.
The high Linoleic Acid content makes it suitable for Acne, Eczema, and Dermatitis.
It can be used as a facial moisturizer for any skin type.
Grapeseed oil is a natural hair conditioner and moisturizer.
Regular use of the oil softens and strengthens the hair while promoting hair growth.
Grapeseed oil is full of emollients and nutrients that help reduce dandruff.
It can also be used as a Massage Oil.
| Rating Category | Weight % | Score |
| --- | --- | --- |
| Promote Skin Health | 30% | 100 |
| Improve Blood Flow | 25% | 95 |
| Anti-Aging | 20% | 95 |
| Unrefined | 15% | 90 |
| Antioxidants | 10% | 95 |
| Total Score | 100% | 95.75 |
---
4
US Organic® Natural

Grape Seed Oil
This cold-pressed oil is extracted from the seeds of grapes sourced from Argentina, Chile, France, or Italy.
Grapeseed oil is rich in antioxidants and other natural plant compounds. It is bursting with the goodness of essential fatty acids like Oleic and Linoleic Acids.
It retains moisture, aids in skin repair, increase elasticity, and treats damaged hair because of its emollient properties.
This product can be used in massage therapy.
US Organics' Grapeseed Oil is packaged in an FDA-registered, GMP and USDA certified facility, par with the guidelines and regulations.
---
5
NOW Foods® Solutions Organic

Grapeseed Oil
This silky moisturizer has a light feel.
It is made of 100% Pure Grapeseed Oil.
NOW Foods' grapeseed oil is specially made to cater to all the requirements of sensitive skincare.
This product has an A-rated NPA GMP certification, which means that the processing of this product is done following the rules and regulations.
A family-owned and operated company packages grapeseed Oil since 1968 in the US.
---
6
Sky Organics® Pure

Grapeseed Oil
The organically grown grapes used in this are sourced from Italy.
You can use this edible oil in cooking since it has a neutral flavor and high smoke point.
Grapeseed oil boosts immunity by fighting free radicals since it is loaded with vitamins A, E, and K.
It is an excellent hair care product as it is filled with healthy unsaturated fatty acids and phytosterols.
You can use it in Aroma and Massage therapy.
---
7
Natural Born Oils® Pure

Organic Grape Seed Oil
Grape Seed Oil leaves your skin well-hydrated as it is packed full of one of the most important oils for healthy skin, i.e., Vitamin E.
This non-greasy oil is rich in vitamins C and E and is highly moisturizing.
It helps prevent stretch marks and is fast-absorbing.
The package includes an application pump and glass dropper for your convenience.
---
8
Botanical Beauty® Undiluted

Grape Seed Oil
This virgin and unrefined Grape Seed oil are rich in palmitic, palmitoleic, stearic, oleic, linoleic, and alpha-linolenic icosanoic, icosenoic, and docosanoic fatty acids, all of which help with skin-barrier repair and reduction of inflammation and itching.
It is suitable for all skin types and dry, flaky, chapped, cracked, sensitive, and mature skin types.
It effectively moisturizes and improves skin elasticity, reduces wrinkles, dryness, skin lines, and encourages regeneration of skin cells, and keeps skin soft.
Organic Oil helps skin damage due to Acne, Psoriasis, Eczema, Dermatitis, sunburn and treats stretch marks, burns, cuts, scars, and cellulite.
It also works for dry, damaged hair, dry scalp, and brittle nails.
---
9
Pompeian® Edible

Grapeseed Oil
This edible grape seed oil is crafted from seeds of wine grapes imported from France.
It offers a high smoke point, making it ideal for stir-frying, deep-frying, sautéing, and baking.
This organic and natural oil is a rich source of Vitamin E, fatty acids, and Omega 7.
It is crafted with the same passion, dedication, and expertise as Pompeian olive oils, with high-quality standards since 1906.
---
10
Pure Organic Ingredients® Pure

Grape Seed Oil
This is a 100% pure grapeseed oil (Vitis Vinifera).
It is made while ensuring the highest quality standards.
The grape seed oil is light, odorless, refined, Vegan, Kosher, Gluten-free, and Non-GMO.
This oil is ideal for hair as well as skincare usage.
---
Index Table: Top-Rated Organic Grape Seed Extract
---
---