Eczema is a skin condition characterized by itchy, inflamed, and cracked skin.
Eczema is associated with unusually high bacterias on the skin and the response by the Immune system to those bacterias.
Keep reading to find out the causes behind Eczema, treatments, remedies, and the best Eczema relief creams available.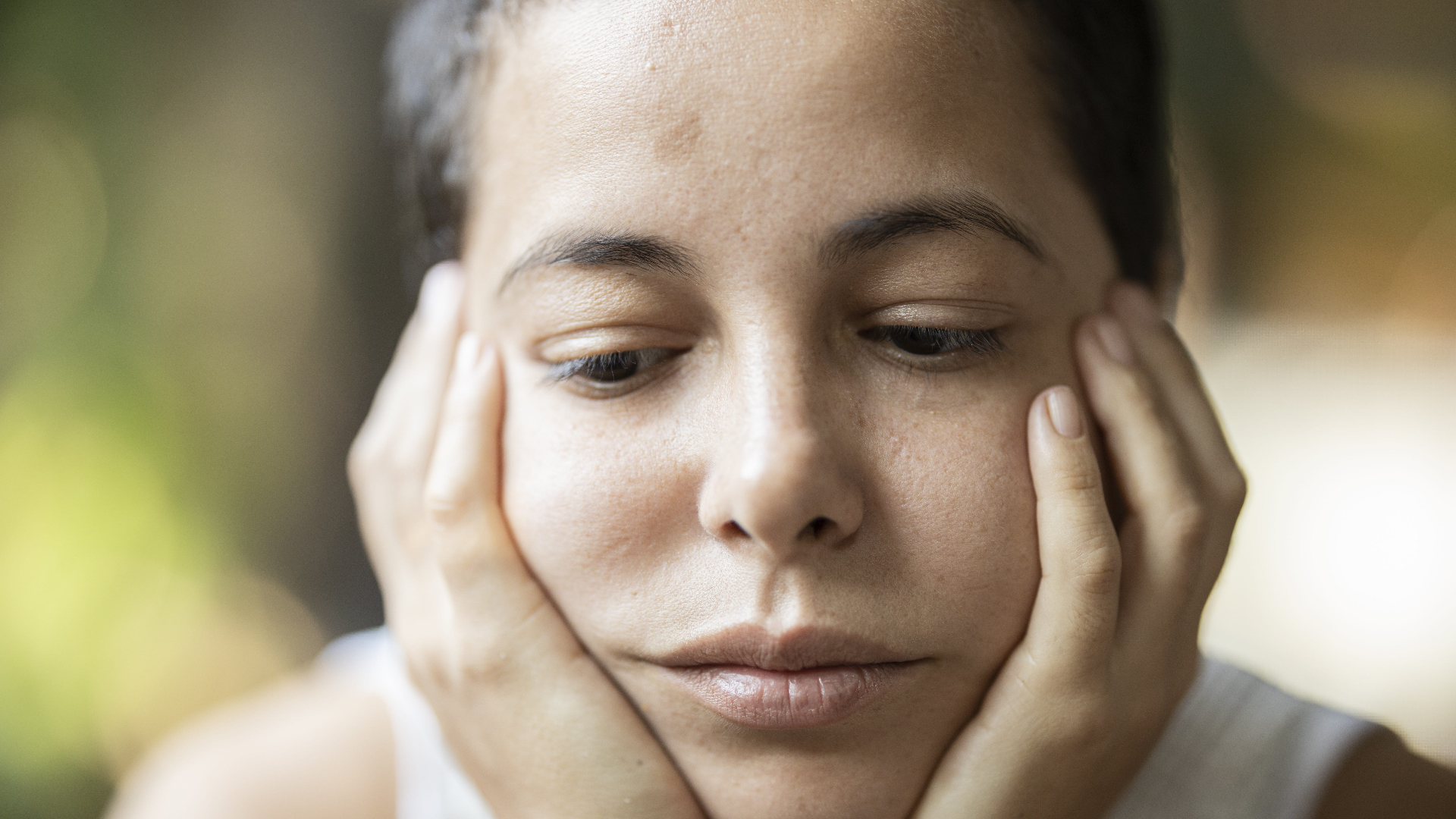 ---
Causes and Prevention of Eczema
Keeping the Skin Clean – Skin suffering from Eczema has more bacteria than normal skin. Therefore, keeping your skin clean and bacteria-free is an essential step in preventing Eczema.
Chemicals in Skincare Products – Harmful chemicals present in skincare products inflame and damage the skin. Consequently, these effects make the skin prone to infections and aggravate eczema-prone skin even more.
Use of Dairy Products – Studies show that in many cases, symptoms of Eczema are made worse with the use of Dairy products.
Artifical Fragrances – Artificial fragrances gives irritation to the skin. Using clean products aside from creams, organic aloe vera gel with no artificial ingredients which will take you one step closer to soothing your Eczema.
---
Treatments of Eczema
Medicated Treatments – Many medicated products target Eczema prone skin and aid in soothing irritation and inflammation of the skin. However, these products should only be used when prescribed by a dermatologist.
Steroid Creams – Steroid creams or Antihistamines suppress the immune system, which in turn reduces the overreaction to bacterias. Inflammation is reduced after use.
Plant Based Creams – Creams containing ingredients such as Chamomile, Calendula, Aloe Vera, Honey, and other such plant-based components provide relief to the skin without using any synthetic chemicals.
Home Remedies – Using home remedies for quick relief is something everyone suffering from Eczema should learn. Using natural Humectants and Emollients or soaking in moisturizing baths are the most commonly used remedies.
---
Home Remedies for Quick Relief from Eczema
Coconut Oil Massage – Coconut Oil replicates the fats and oils that dry and cracked skin lacks. Because of this, it acts as an excellent emollient for Eczema relief. It can be used all over and as often as needed.
Oatmeal or Salt Bath – Soaking in an Oatmeal or Epsom Salt bath can provide relief from red, itchy, and inflamed skin.
Applying Natural Honey – Natural Honey is a humectant, and has anti-microbial and anti-inflammatory properties. Because of these reasons, it aids in skin healing and delivers intense moisture deep into the skin. It can be applied directly.
---
Reviews: Best Organic Cream for Eczema
The below list consists of products we found to be the most useful for reducing the symptoms of Eczema, while still being eco-friendly.

---
1
Wild Naturals lotion provides quick relief from itching and pain.
This soothing cream promotes the repair of damaged skin cells without the use of any steroids.
Our potent ointment uses organic aloe vera, an anti-inflammatory, as its main ingredient.
It penetrates deep into the skin to soothe cracked, itchy and damaged skin.
Made with manuka honey sourced from New Zealand, it has unmatched healing and anti-bacterial properties.
It provides intense moisture since it is bursting with the goodness of a unique blend of Vitamins, Minerals, and Amino Acids.
This organic 15-in-1 formula is perfectly pH balanced at 5.5.
It is quick-absorbing, non-irritating, light, and non-greasy. As it is non-medicated, You can apply it as often as needed.
This product is Hypoallergenic and non-toxic. It does not contain any petroleum, artificial fragrances, or parabens. And no dyes or artificial colors.
This USA-made product is Cruelty and Gluten-free.
| Rating Category | Weight % | Score |
| --- | --- | --- |
| Reduce Inflammation | 25% | 100 |
| Anti-Itching | 25% | 100 |
| Nourishing | 20% | 95 |
| Non-Greasy | 15% | 90 |
| Price | 15% | 95 |
| Total Score | 100% | 96.75 |
---
2
Era Organics® Eczema

Relief Treatment
This guaranteed soothing cream works wonder on skin damaged by Rosacea, Eczema, Redness, Dermatitis, or Inflammation.
This Eczema relief cream uses anti-inflammatory ingredients Milk Thistle, MSM, and Chamomile to soothe inflammation and irritation.
Our calming face cream is made to provide intense moisturization and nourishment to dry and sensitive skin.
This eczema face cream is alcohol-free, steroid-free, paraben-free, non-toxic, and does not contain any mineral oil or petroleum.
It is made of mostly food-grade, safe ingredients for the healthiest skin.
| Rating Category | Weight % | Score |
| --- | --- | --- |
| Reduce Inflammation | 25% | 100 |
| Anti-Itching | 25% | 95 |
| Nourishing | 20% | 95 |
| Non-Greasy | 15% | 90 |
| Price | 15% | 95 |
| Total Score | 100% | 95.5 |
---
3
Avalon® Eczema Relief

Body Cream
This organic eczema relief cream is made from colloidal Oatmeal combined with natural oils to soothe and strengthen the skin's natural barrier.
It does not contain any steroids, soy, gluten, or synthetic fragrances that can trigger irritation to prevent flair-ups.
Avalons' body cream is awarded the National Eczema Association Seal of Acceptance.
All the products in this body cream are clinically tested, Hypoallergenic, and Dermatologist tested.
It is certified to the NSF/ANSI 305 standard for personal care products containing organic ingredients.
| Rating Category | Weight % | Score |
| --- | --- | --- |
| Reduce Inflammation | 25% | 100 |
| Anti-Itching | 25% | 95 |
| Nourishing | 20% | 95 |
| Non-Greasy | 15% | 90 |
| Price | 15% | 90 |
| Total Score | 100% | 94.75 |
---
4
Green Leaf Naturals® Aloe Vera

Eczema and Psoriasis Cream
Eczema cream targets itching and stressed-out skin. It soothes and relieves Eczema or Psoriasis issues really quickly.
This moisturizing cream is packed with moisturizing vitamins, minerals, and amino acids.
It is made from Aloe Vera and Manuka Honey and provides intense relief from dry skin.
The creamy formula absorbs quickly into deep layers of skin to nourish and soothe.
Green Leaf naturals' eczema relief cream is cruelty-free, paraben-free, gluten-free, Kosher-friendly, and 71% Organic.
---
5
MADE OF® Moisturizing

Eczema Cream
The organic Baby Lotion is NSF Organic and EWG Verified. It is also Vegan-friendly and gluten-free.
Made of's Baby Eczema cream is made from 84% Organic and 16% ingredients such as natural Aloe Vera, Avocado Oil, and Oats.
This eczema relief cream is made especially for the sensitive skin of babies. It is non-greasy, quick-absorbing.
This Non-GMO project verified baby cream is free of Soy, Phthalate, Parabens, and Sulfates. It also does not contain any artificial fragrances or ingredients.
Apply it after a bath or nightly massage to provide relief from Eczema and other sensitive skin issues.
---
6
RejuveNaturals® Tamanu Oil

Eczema Relief
Moisturizing Tamanu Oil boosts collagen production and visibly improves the symptoms of Stretch marks, acne, dark spots, etc.
It significantly relieves Psoriasis, Eczema, Rosacea, and Dermatitis because of its healing qualities.
Our rich dark-green Tamanu oil quickly absorbs into the skin and leaves it feeling plump and smooth with no oily residue.
This cold-pressed product is virgin, Paraben-free, Fragrance-free, Alcohol-Free, and does not contain any harmful chemicals, allergens, or added preservatives.
This USA-made oil is verified Non-GMO project verified and has the highest quality.
---
7
The Honest Company® All-Purpose

Organic Ointment Balm
Honest Organic All-Purpose Balm is a versatile salve designed to help soothe dry, sensitive skin, efficiently treating issues like Eczema.
It contains organic Sunflower seed, Olive, and Coconut oils, which, along with enriching shea butter, works to nourish, moisturize, and soothe sensitive and dry skin.
The Tamanu oil in this ointment restores and balances skin moisture, whereas the Chamomile and Calendula gently calm and soothe the skin.
It is made with naturally derived, USDA Certified Organic, and sustainably grown ingredients.
It contains a minimum of 95% organic ingredients produced in a way that fosters resourcefulness, balance, and biodiversity.
This balm is plant-based, hypoallergenic, making it ideal for damaged, eczema-prone skin.
It does not contain any petrolatum, mineral oil, lanolin, phthalates, dyes, or synthetic fragrances.
---
8
Moon Valley Organics® Eczacalm

All-Natural Ointment
The EczaCalm protects and relieves skin irritations caused by Eczema, rashes, poison ivy or oak, and insect bites.
It works by using Colloidal oats to soothe dry, hot, itchy, and broken skin, along with the regenerative properties of Rosehip seed oil and Calendula.
It is safe for skin, whether young or old, and boosts your skin's own profound healing powers.
This ointment also harnesses the power of Organic Safflower Oil, Organic Beeswax, Organic Flax Oil, Organic Horsetail, Organic Aloe Vera, Organic Burdock, Organic Licorice Root, Organic Chamomile, Organic St. John's Wort, and Organic Plantain Vitamin E from Sunflowers.
The package is made from recycled material and vegetable-based inks, and the tube is 100% recyclable.
This product is Certified Organic by the WA State Department of Agriculture.
---
9
pHat 5.5® Relief Cream

Organic Eczema Lotion
This is a natural and effective treatment for Eczema, both Atopic, and Dyshidrotic.
It is made using organic ingredients, including aloe vera, vitamin C, vitamin A, manuka honey, shea butter, coconut oil, and cehami.
This Eczema relief lotion works by promoting healthy normal skin by restoring proper skin pH to 5.5 to enable the body to heal and maintain healthy skin.
This deeply hydrating and nourishing lotion is guaranteed to give you fast relief from itch and redness.
---
10
Organic Doctor® Bioactive Skincare

Organic Rescue Cream
This rescue cream works by using a complex blend of bioactive organic Manuka Honey and other ingredients.
It harnesses the nourishing, rejuvenating, and restorative properties found in the unique honey to produce a rich bioactive cream.
This incredible formulation leaves the skin intensely moisturized, restored, and visibly healthier.
This product is Paraben-free, SLS free and does not contain any artificial colors, fragrances, or harsh preservatives.
---
Index Table: Top-Rated Organic Cream for Eczema
---
---