Has your skin been feeling dry or too flaky lately?
It's time to switch to an organic moisturizer to help remedy the dry skin from the root of the problem.
Read further for more info on the most common causes of dry skin, how organic moisturizers can help alleviate it, and harmful ingredients that you should avoid to keep your skin in good condition.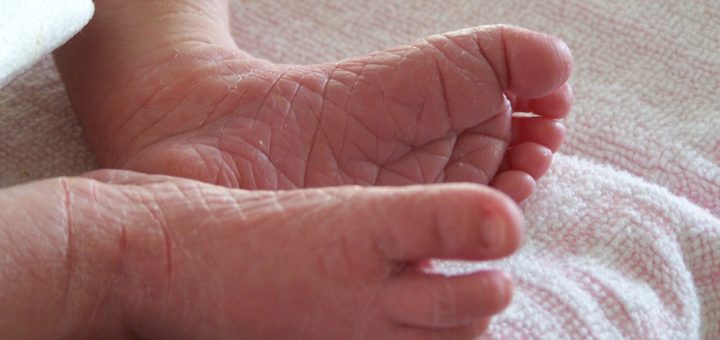 ---
Common Causes of Dry Skin
Dry skin is usually attributed to the malfunction of oil glands in the pores. There are a number of ways that our oil glands can malfunction and stop producing enough oil to keep our skin soft, including:
Our Diet – what we eat can affect the way our skin looks quite dramatically. This is because our skins are there to help detoxify any excess waste that the liver and kidneys can't manage. The more load we put on our skins, the more chance of having problems with either too dry or too oily skin. Eating a balanced diet will start to remedy acne as well as how our skin functions.
Infections – a skin infection can dry the skin out. This is the main reason that one should limit the number of times one touches their face in the day and make sure to wash their hands before they do, to avoid any infections.
Allergies – allergic reactions can produce dry skin and skin irritations. Make sure there isn't anything in your vicinity that you are allergic to.
Dehydration – If you are severely dehydrated, you might suffer from having dry skin. Drink as much water each day as possible if you don't already drink your 6-8 glasses per day.
Chemicals – chemicals can dry out the skin and cause rashes or burning. Read the section below to discern if you have any chemicals in your present moisturizer that is giving you a reaction.
---
Toxic Ingredients To Avoid For Radiant Skin
Toxic ingredients in your moisturizer can cause damage to your skin, either drying it out, leaving a rash, or worse! Here are a few you should avoid and why:
Parabens – chemical compounds with the suffix –paraben have been linked to skin cancer, breast cancer, reduce sperm count, reproductive disorders, hormonal disorders and endocrine disruption.
Retinol – Retinol (and other derivatives including retinyl palmitate, retinyl acetate, and retinoic acid) are carcinogenic, particularly when exposed to sunlight.
Artificial Colours & Fragrances – both of these have been listed as being one of the top 5 allergens in the world. Many of them contain hormone disruptors as well as skin irritation, rashes, and more.
Triclosan – triclosan has been linked to increased cancer, hormonal disruption, endocrine disruption, weakened immune systems, and decreased muscle function. More commonly found in soaps, toothpaste, and deodorant, but occasionally found in body lotion.
---
Best Organic Moisturizer Ingredients for Pampering Dry Skin
Organic cosmetic ingredients are brilliant at keeping the skin healthy, soft, and in the best shape possible.
Organic ingredients are full of protective phytochemicals, nutrients that protect the skin against damage, potentize the immune system, and help the skin to function.
It's best to use an organic oil carrier in combination with other kinds of organic ingredients to ensure deep penetration into the skin.
This enables deep tissue regeneration to occur and takes the nutrients right to the causes of the problems, where it's needed.
Some great natural ingredients to prevent dryness of the skin are:
Olive Oil – olive oil contains oleic acids and other olive polyphenols, all of which soften the skin, soothe it, disinfect it from bacterial infections and work to restore the oil glands.
Beeswax – beeswax has been used most commonly in lip balm, but it also will soften the skin anywhere it comes into contact with. Beeswax helps preserves liquid in the skin as well as acting as an antimicrobial.
Coconut Oil – coconut oil is a powerful antibacterial, antifungal, skin rehydrating oil that acts as a potent anti-inflammatory. Coconut oil is very thick and penetrates the skin deeply.
Argan Oil – Argan oil is a miracle oil for hair, nails and skin regrowth. The compounds present in it protect the skin from damage as well as restore back a youthful glow.
Aloe – aloe is soothing and protects the skin from free radical damage.
Herbs – herbs like sage, rosemary, thyme, origanum and mint all have something in common: rosmarinic acid. This natural phytochemical is a very potent antibacterial and antifungal.
Green Tea – green tea is made of many wonderful polyphenols which contribute to regenerating skin. Green tea is also known to house many anti-aging compounds, which soften the skin, reverse dryness and improve the skin's overall quality.
---
Reviews: Best Organic Dry Skin Moisturizers
Below we have selected some of the best organic moisturizers for dry skin that are available for purchase online.
---
All the ingredients of this organic moisturizer have been carefully selected by holistic Hawaiian bee keepers and are 100% organic.

Feed your skin with eight entirely organic ingredients and feel your skin problems melt away in as little as a few day's time!

The beeswax face of this moisturizer not only fends off dry skin but also promotes anti-aging, skin elasticity, suppleness, and smoothness.

It comes included with organic olive oil, which is rich in vitamins A and E and many more skin protective ingredients.

Free from parabens and other synthetic additives, colorants, and flavourants.

---
2
This facial moisturizer is made of 100% organic extracts all of which are the most powerful portions of the plants that they come from.

The main active ingredients are fulvic acid mineral components that have over 80 nutritional minerals in them (including chelated gold and platinum).

The combination of Kigelia, cucumber, and aloe vera all work to keep the skin looking gorgeous by keeping it clean and hydrated.

MSM reduces pain, swelling, irritations, as well as improving immune function, blood flow, and energy levels!

Ideal for all skin types, including damaged skin, sensitive skin, dry skin, oily skin, or aging skin.

---
3
This organic moisturizer handles dry skin from the approach of keeping the skin protected from infections or allergies, which can rapidly dry out the skin.

All three beeswax, olive oil, and coconut oil are excellent at regenerating tissue, trapping moisture in the skin, as well as repairing skin damage.

Lemon essential oils strip away any excess oils if you have oily skin and prevent the skin from drying out by keeping it hydrated.

Lavender and Calendula oils will soothe the skin, especially in the case of eczema or dermatitis.

Ideal for those with dehydrated, sensitive skin, but works for all skin types to maintain healthy glowing skin.

---
4
Another truly inspiring all organic moisturizer that includes over 10 organic ingredients that contribute to keeping your skin young and radiant.

Included in this powerful anti-aging array of natural ingredients lies apricot kernel oil, grapeseed oil, and aloe vera, all of which protect the skin from cancer and more!

Argan oil, avocado oil, and macadamia nut oil are deep penetrating, and both have calming skin reparative properties.

Neroli extract helps to prevent skin infections and imparts a divine natural scent to this moisturizer.

If you are not satisfied, you can get 100% of your money back.

Free from cruelty, synthetic compounds, or animal testing.

---
5
Emu Oil is an oil that is extracted out of a gland that the emu possesses, and it happens to be full of stem cells, amongst other organic anti-aging compounds.

Emu Oil has been proven to tighten skin and pores, protect the skin from damage, as well as repair scar tissue.

If you suffer from skin rashes, allergies, eczema, dermatitis, or any other inflammatory skin disorder, emu oil will not only soothe the symptoms but eliminate them altogether!

This organic moisturizer doubles as a fantastic hair spray, also decreasing split ends and keeping hair in great condition.

It comes in the form of a spray bottle for convenient application to any afflicted skin area.

---
Comparison Table: Top Organic Moisturizers for Dry Skin
---
---
---