Some of the links in this post are affiliate links. This means if you click on the link and purchase the item, I will receive an affiliate commission at no extra cost to you. All opinions remain my own.
Finding natural organic perfumes that are certified and organic is quite a blessing. Besides, if you have sensitive skin, the chemicals in most perfumes can drastically impact your skin.
So here we are with the best organic perfumes that will ease your need for staying fragrant and refreshing without any side effects on your skin. Also, check out the fantastic buying considerations and benefits of these organic perfumes.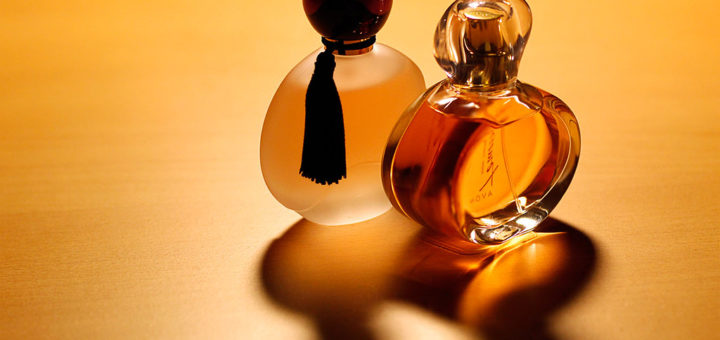 ---
Why Choose Organic Natural Perfume
Here are the top reasons to choose organic perfumes over general over-the-counter products.

Chemical Free – All natural organic perfumes contain natural ingredients and are mostly free from harmful chemicals like paraben and phthalates.
Safe for Sensitive Skin – Due to the presence of natural ingredients, these perfumes are less likely to cause any itching or rashes on your skin. Besides, the only note of caution will be if you are allergic to a specific natural ingredient.
Long Lasting – natural and organic perfumes that are alcohol-free last much longer than the ordinary alcohol-based perfumes that evaporate rather quickly.
Mood Enhancer – Knowing that you are wearing a soothing fragrance that is safe and pleasing is a factor that contributes to your mood and confidence as well. It is nothing short of aromatherapy.
---
Buying Consideration for the Best Organic Natural Perfume
Checking these amazing tips that will help you choose the best fragrance from the lot.

Fragrance – first and foremost, look for the kind of fragrance you wish to wear, like citrus, lavender, rosy, among others. Depending on the fragrance type, choose to look for the brands that offer them.
Strength – the strength of the fragrance is the second thing that you check on the label and reviews when buying online. Not all citrus perfumes will offer the same strength, and they might be available in slight, moderate, or strong scents.
Price – Unlike organic hand creams, perfumes can be expensive, so you must have a clear budget of how much you are ready to spend on the perfumes.
Order Testers – Testing is an important aspect when buying a perfume; however, that may not seem possible with Amazon. But you'll be glad to know that some sellers are ready to send testers before you order the real thing.
---
Different Types of Fragrances
Here is a brief list of the different types of fragrances that natural organic perfumes are available in.

Citrusy – Citrusy scents are the most favored by women, though men are no exception. These scents have nodes of orange, Lemon, and other citrus fruits and are pleasing and refreshing to smell.
Woody – Woody scents are more lighter in note. They generally have a creamy flavor to them and might be available in notes of different woods like eucalyptus, cedar, sandalwood, or a blend of two or more of these.
Floral – the Floral scents are all-time favorites for many people, as it gives them the chance to carry the fragrance of their favorite flowers wherever they go.
Oriental – the Oriental fragrances have a hint of spices that are great if you are looking for something of the hook.
---
Reviews: Best Organic Natural Perfume
Here is a list of the best organic natural perfumes that will stay on for long and are safe for you. Also, please note that we may earn a part of the profits for orders made via links on this page. However, there'll be no extra charges for you.
---
1
The organic perfume by Pheromone is laced with Human Grade Pheromones that are scientifically proven to Attract Men.
This perfume includes a patented blend of human pheromones like Estratetraenol and Copulins and Bulgarian Rose, Jasmine, Florentine Iris, and Apricot.
And if your purpose of wearing perfume is not to attract men, it will be equally amazing to fall in love with yourself.
It has an empowering aroma that will make you feel excellent all through the day or night.
Besides, this long-lasting perfume will stay spot on for almost 35 hours after application, which is pretty amazing!
---
2
L'OCCITANE® Verbena

Organic Natural Perfume
The L'OCCITANE Eau De Parfum carries aesthetic notes of the Mediterranean verbena, in addition to geranium and lemon tree essences.
These perfumes have a uniquely refreshing and alluring scent that calms the mind and body.
This product by L'OCCITANE is not animal tested.
---
3
Lavanila® Vanilla Grapefruit

Natural Fragrance
This fragrance has an alluring amalgamation of pink grapefruit and lime, cedarwood, and vanilla resulting in a soft citrusy scent.
The rollerball packaging makes its application smooth and quick.
This product is all-natural and is free from phthalates, parabens, and other known skin irritants.
During application, allow the fragrance to be absorbed by the skin instead of rubbing it in.
Besides, these perfumes are handcrafted and deliver long-lasting results.
---
4
Brickell® Italian Bergamot

Organic & Natural Cologne
The Brickell cologne is loaded with natural and certified organic ingredients like Italian Bergamot, Sandalwood, Cedarwood, Lemon, and Guaiac Wood scents.
As a result, the resulting product is a class apart when it comes to sophistication.
It is also free from harmful ingredients like glycols, phthalates, and allergens, among others.
---
5
Grand Parfums® Fragrance Oil

Organic Perfume Spray
The chemical-free and organic perfume by Grand Parfums is an excellent fragrance.
It is also free of alcohol and safe for sensitive skin types.
When applying, let the fragrance sit, and it will gradually start showing the strength of its aroma.
Besides, the organic oil-based fragrance will also nourish your skin and protect it from drying.
It has a range of essential oils, including Jojoba Oil, Coconut Oil, Castor Oil, that keep you refreshed for long hours on a single application.
---
6
Thymes® Eucalyptus

Organic Natural Cologne
Thymes' clear and refreshing cologne is laced with the essence of a natural and invigorating Eucalyptus fragrance.
This is a handcrafted perfume manufactured at an in-house studio.
It also contains hints of crisp Italian Lemon, petitgrain, bergamot, lemongrass, among others.
---
7
Zoha Store® Vanilla Bloom

Perfume Oil Roll-On
This perfume boasts a sweet and elegant fragrance with its Vanilla composition.
It is alcohol-free and does not evaporate quickly.
This perfume is oil-based and, therefore, longer-lasting.
It is free of any artificial coloring, mineral oils, parabens, or sulfates and PETA Certified Vegan.
---
8
Mixologie Store® ASSURED

Roll-on Fragrance Perfume
This is a long-lasting perfume with soft and subtle notes.
It is alcohol-free and not overpowering like regular perfumes.
It comes in a TSA-friendly bottle for convenience.
This all-natural perfume is Paraben-Free, Phthalate-Free, Alcohol-Free, Sulfate-Free, Cruelty-Free.
---
9
Pacifica Store® Hawaiian Ruby Guava

Perfumed Hair & Body Mist
This is a refreshing Hair and Body Mist perfume spray.
It delivers an explosion of colorful scents, including Grapefruit, White Patchouli, Sugar notes, and Geranium.
This perfume mist is 100% Vegan and Cruelty-free.
It is formulated without animal testing, animal ingredients, parabens, phthalates, mineral oil, sulfates, synthetic fragrance, and petroleum.
---
10
The Body Shop® Mango

Body Mist Perfume Spray
This is a light and freshening body mist.
It delivers a long-lasting fragrance.
This The Body Shop perfumed mist is infused with Mango essence for an authentic mango scent.
It is made with Community Trade alcohol from Ecuador and Community Trade sugarcane from Brazil.
---
Index Table: Top-Rated Organic Natural Perfume
---
---