Do you have extra sensitive skin or skin that won't seem to stop aging despite all you do to help it?
You will find this article of great interest, as we will discuss the best organic anti-aging skincare ingredients and products.
Learn how to replenish all that your skin needs to stay young and look beautiful!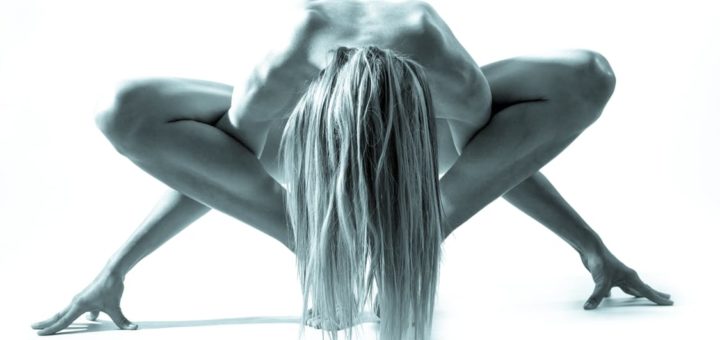 ---
Why Does Our Skin Age?
Many factors affect aging in the skin, including genetics, our environment, and what we eat. The fundamental principle behind aging skin is that the skin gets damaged from free radical damage, losing vitality, or sometimes scarring. Our skins eventually use up all resources that would help to protect against these damages. Remember that our skins are organs for disposing of waste products, much like our kidneys and bladders.
Here are a few known causes of skin damage that can be protected against with the right organic skincare:
Chemicals – Chemical Additives such as parabens, titanium and zinc oxides, perfumes, metals, petroleum-based compounds and more.
Sunlight – Too much exposure to harsh sunlight and radiation.
Stress – To avoid this, take Organic Epsom salt as they offer a great stress reliever for your body since it soothes muscles, removes impurities from the skin, and also improves circulation.
Pillow – Pillow covers that have a rough fabric or are dirty can cause more wrinkles and acne on your face. Get your hands on some best anti-aging pillow to solve this issue.
GMO Food – Eating GMO food that has been sprayed with herbicides or pesticides.
Unfiltered Water – Drinking unfiltered municipal water has been proven to have high levels of toxic metals and chemicals in it which all detract from our health in general.
Lak of Exercise – Not enough exercise can cause our skin to stop functioning optimally.
Dehydration – Being dehydrated can detract from our natural beauty, as our kidneys tend to process toxins our skins cannot. If our kidneys are not functioning optimally, it can lead to acne or wrinkles.
---
The Role of Vitamin E in Skin Repair
Vitamin E is one of our skins' most potent antioxidant protective compounds.
Vitamin E is essential in our diets to reduce inflammation and help tissue repair inside our bodies, including our skins.
As we grow older, vitamin E is depleted in our systems due to factors that induce free radical stress in our bodies.
Vitamin E is recycled by Vitamin C in the body, so Vitamin C is also a fabulous ingredient for healthy, youthful skin.
Keeping our balance of vitamins, minerals, and nutrients will ensure our skin stays young for as long as possible!
The best food sources of vitamin E include sesame seeds, avocado pear, almonds, hazelnuts, mangoes, and sweet potatoes.
Vitamin E can also single-handedly remove scars and stretch marks from our skins, appearing to reverse the effects of aging in our skins!
---
Organic Skin Care Ingredients For Radiant Youthful Skin
Other little-known phytonutrients for natural skincare are as follows.
Resveratrol – Resveratrol aids mitochondrial health and improves lipid metabolism in the body, which regulates many detox reactions that can cause damage to the skin. Resveratrol is found in the highest quantities inside pomegranate seeds, red grape skins, and red grape seeds.
Clay – certain clays, like volcano ash and bentonite clay, act as cleaners, drawing out toxins and heavy metals with their positive charge.
Carotenoids – it has been proven that carotenoids are not only good for eye health but are also good for skin health too, providing extra protection against radiation. You can find these in yellow tubers, such as sweet potatoes and carrots.
Lycopene – Lycopene is found inside cooked tomatoes and helps to defend against free radical damage in the skin and all around the body.
Flavonoids – yet another antioxidant group of compounds that protect us against free radical damages in our bodies, as well as imparting the flavor to all our foods.
B Vitamins – B vitamins help us manage our stress levels as well as boost our immune systems by giving us extra energy to deal with problems, including skin problems and repairing skin damage.
---
Reviews: Best Organic Anti Aging Skin Care
Our premium natural selection of all organic anti-aging skin care solutions is at your fingertips.
We hope you love the products we recommend!
So that you know, We may collect a share of sales or other compensation from the links on this page.

---
1
This is a top-notch blend of Mediterranean oils for healthy, radiant skin!
This skincare blend contains olive oil, superabundant in olefin, a substance that softens the skin, is anti-fungal and anti-microbial and protects the skin from free radical damage.
This moisturizer also contains lavender oil, which soothes the skin and helps to reduce any allergic reactions, rashes, or sores. Lavender is also known to help tone skin and tighten pores.
The Almond oil found here will soften the skin further and give it a healthy glow, fixing large amounts of protective vitamin E into the skin.
Feel clearer in your body and younger skin with this perfect organic virgin cold-pressed blend of Greek healing oils!
| Rating Category | Weight % | Score |
| --- | --- | --- |
| Promote Skin Health | 25% | 100 |
| Anti-Aging | 25% | 100 |
| Unrefined | 20% | 95 |
| Gluten-Free | 20% | 95 |
| Anti-Itching | 10% | 90 |
| Total Score | 100% | 97 |
---
2
TruSkin Naturals® Daily Facial

Organic Skin Care for Aging Skin
This product is full of organic ingredients to enhance the functioning of aged skin.
Indulge in the soothing properties of honey, beeswax, and propolis, which soothe the skin and leave it feeling as soft as a child's skin!
This skincare product can be used safely without adverse side effects.
This skin cream is full of enriching nutritious oils that penetrate deeply into the skin, repairing skin damage at the basal layer.
Other ingredients to pamper your skin include olive oil, aromatic bergamot oil, and Sandalwood.
Smell as good as your skin feels.
| Rating Category | Weight % | Score |
| --- | --- | --- |
| Promote Skin Health | 25% | 100 |
| Anti-Aging | 25% | 100 |
| Unrefined | 20% | 90 |
| Gluten-Free | 20% | 95 |
| Anti-Itching | 10% | 90 |
| Total Score | 100% | 96 |
---
3
Organic Pure Oil® Unrefined Pomegranate Oil

Cold Pressed Organic Pomegranate Oil for Unbelievable Skin
Pomegranate oil has a reputation for penetrating deeply into the skin, enhancing the quality of one's skin dramatically.
Rich in resveratrol, flavonoids, and B vitamins, pomegranates repair skin damage at an alarming rate.
Protect your skin from excess radiation with this oil – useful for those who spend lots of time in the sun or at the computer.
Pomegranates oil rehydrates the skin, softens it, and helps to reduce any form of inflammation.
This oil is a perfect consistency to blend into your skincare lotion or to apply directly to your skin.
Enhance the nutritional profile of your skin with organic pomegranate oil and let your skin shine!
| Rating Category | Weight % | Score |
| --- | --- | --- |
| Promote Skin Health | 25% | 100 |
| Anti-Aging | 25% | 95 |
| Unrefined | 20% | 90 |
| Gluten-Free | 20% | 95 |
| Anti-Itching | 10% | 90 |
| Total Score | 100% | 94.75 |
---
4
Radha Organics® Rehydrating Skin Cream

All Natural Anti Aging Skin Care Cream
The potent blend of natural ingredients in this organically based cream will keep your skin looking fantastic all year round.
Many of the ingredients listed here contain very potent antioxidant effects, including aloe vera, jojoba, Gotu Kola, Tulsi, and more.
Grapefruit extract will rehydrate and tone your skin, reducing wrinkles and helping you look as good as you feel!
Jojoba oil rose oil, and olive oil together will help your skin to become soft and remove unwanted blemishes.
The real power of algae comes alive in this skincare product, eliminating all impurities from the skin and protecting the skin from radiation, including the sun.
---
5
Aztec Secret® Bentonite Clay

Ancient Mayan Anti Aging Skin Care Remedy
The Incas knew what they did with bentonite clay when making mud masks.
This face mask is a potent anti-aging facial skin care treatment, drawing out all heavy metals and toxins from the skin.
Bentonite clay tightens one's pores and repairs skin damage.
One of the best perks of using bentonite clay is that it replenishes vital minerals back into the skin, which aids the skin in staying young and looking gorgeous.
This skincare face mask will strip the skin of excess oils – if you have dry skin, use a moisturizer after you remove the face mask.
---
6
Insta Natural® Vitamin C Cleanser

Organic Anti Aging Skincare
This organic anti-aging vitamin C cleanser contains powerful antioxidants and natural organic Aloe.
It is suitable for men and women with all skin types.
It acts as a blemish defense as it helps unclog and clear skin pores and removes dull skin and acne.
It deeply hydrates and moisturizes the skin with its soothing oils, leaving the face to feel fresh and clean for the whole day.
Insta Natural organic anti-aging cleanser is exfoliating and very easy to use.
---
7
Eavara® Age Defying

Organic Anti-Aging Skin Moisturizer
This organic anti-aging skincare moisturizer offers deep moisturizing to the skin without being sticky, greasy, or oily.
It improves your skin's radiance and texture, giving you smooth skin with a bright, lively complexion.
It is produced with natural plant-based ingredients obtained from local farmers in Hawaii to support them.
It contains powerful antioxidants that revitalize your skin cells without any harmful chemicals.
The American Choice Awards have awarded Eavara as the Best Anti-Aging Skin-Care brand.
The company offers a full refund for unsatisfied customers.
---
8
Maryann Inc.® Day and Night

Organic Anti-Aging Collagen Cream
This organic anti-aging skincare cream contains Hyaluronic acid that supports cell renewal, improves skin radiance, and boosts skin elasticity.
It gives you a younger-looking beautiful, and hydrated face within a week.
It is a non-greasy breathable, lightweight formula that offers deep hydration to your skin and removes wrinkles and fine lines.
It is made with 100% natural and pure ingredients, including Aloe Vera, Vitamin C, and Citric Acid, which are suitable for all skin types.
Maryann Inc.'s organic anti-aging skin care cream is certified non-GMO and gluten-free.
---
9
Kleem Organics® Age-Defying Solution

Organic Anti Aging Skin Care Moisturizer
This organic anti-aging skincare solution promises deeper hydration for 72 hours and claims to show the best results within five weeks.
It reduces wrinkles, dark circles, fine lines, and crow's feet and improves your skin tone, giving you younger-looking firm skin.
It is made with only organic and natural ingredients that are FDA-approved and cruelty-free.
Kleem Organics' organic anti-aging skincare solution is the best night cream that is the best present you can give to yourself, your friends, and your family.
---
10
THENA® Natural Wellness

Organic Anti Aging Face Cream
This luscious face cream is created by estheticians to hydrate, soothe and soften the skin and leave it rejuvenated.
It is made with plant-based potent antioxidants that protect the skin from aging effects, smooth fine lines, and wrinkles, and improve the skin's appearance and texture.
This anti-aging cream combines a calming and balancing blend of essential oils to gently tone and brighten the skin, refine pores, prevent acne or breakouts, and bring back a balanced complexion.
It also contains Hyaluronic acid and Niacinamide to promote collagen production to nourish, repair, and restore the natural protective barriers that protect from sun damage, blemishes, dull skin, and dark circles.
Thena Natural Wellness products are made in the US with natural and organic ingredients and are cruelty-free.
---
Comparison Table: Top Organic Anti Aging Skin Care
---
---