Some of the links in this post are affiliate links. This means if you click on the link and purchase the item, I will receive an affiliate commission at no extra cost to you. All opinions remain my own.
Many organic bug sprays are available commercially that contain active organic ingredients, but that does not necessarily mean they are safe for us!
Read further to find out why commercial bug sprays are harmful to our health, what to avoid in your bug spray, and what organic ingredients will keep the bugs away without causing any harm!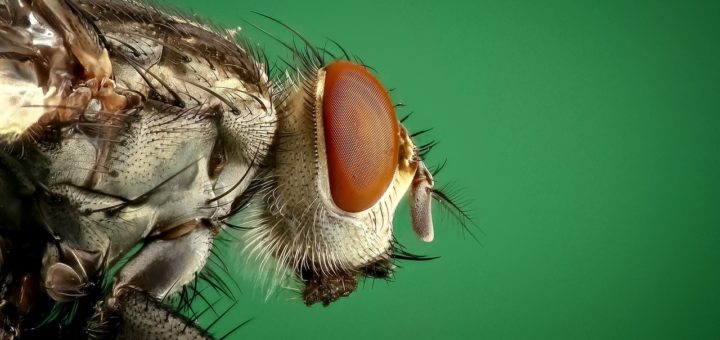 ---
What's Wrong With Ordinary Bug Spray?
This question should already be outdated by now, as science has proven that many of the chemicals inside ordinary Bug Spray are entirely toxic to us. The accumulation of these toxic chemicals over a span of years can cause many problems, such as neurological disorders, respiratory conditions, and even death.
One of the main suspects is known as DEET (or N, N-diethyl-m-toluamide). This was first developed in the 40s and 50s to be used as an effective insect repellent to soldiers. This is such a toxic compound that it has been reported to induce hives or skin irritation, nausea, vomiting, seizures, tremors, coughing, asthma, and so much more.
I suppose health benefits do not matter when you have volunteered to put your life on the line! This is only one aspect of bug spray – all the other chemicals added usually have adverse side effects.
---
A List of Toxins to Avoid in your Bug Spray
Here is a list of all the major chemicals that will cause you to harm in bug spray and why.
DEET – as mentioned above, DEET is toxic to all forms of life, bugs included. The full list of conditions that DEET has been responsible for is as follows: burning, blistering, scarring, and irritation of the skin, ears, eyes, nose, and throat; Low blood pressure and slower heartbeat; stomach irritation, nausea, and vomiting; Insomnia, mood swings, disorientation, clumsiness, seizures, and coma; death. These symptoms occur after years of accumulation, the most severe side effects taking effect after reaching concentrations of 50%. Never let children near any substance with DEET in them.
Metofluthrin – this is a substance that has been shown to repel 97% of mosquitoes when in a vapor format and is used in commercial repellent. However, it is also incredibly neurotoxic like DEET and will burn human skin!
Dimethyl Phthalate – all phthalates are toxic for us as we mention in our articles on skincare. Dimethyl Phthalate has been shown to stunt growth, damage the kidneys and burn the eyes, the skin, the nose, and the throat.
Tricyclodecenyl Allyl Ether – this is a toxic ingredient that is not only found in bug sprays but also perfumes! Over years of accumulation, harmful skin effects have been noted.
Picaridin (Icaridin) – Picaridin was a substance that was brought to the insect repellent market after people caught onto the toxicity of chemicals. Picaridin was thought to be the substitute to DEET originally, but studies reveal that it is still toxic for us! Picaridin blocks the ability of mosquitoes to sense blood and repels them too. We usually apply this onto the skin; however, many warnings state that you need to wash it off due to its toxicity. Over time this compound can accumulate and appears to disrupt the growth of hair, burn or irritate the skin, and bloat the liver.
---
Healthy Ingredients Found in Organic Bug Sprays
Sprayers like bug sprays and organic tick spray need to be applied more regularly than commercial chemical bug sprays to achieve a maximum effect.
Before commercial sprays were sold, people would make tar and mix it with a pungent natural oil, such a birchwood bark oil or a herbal extract. Typically, natural bug repellents consist of oil extracts to keep the bugs at bay.
Here are some healthy organic extracts and ingredients that will promote your health while simultaneously keeping the bugs at bay!
Neem Oil – Neem oil apparently not only will deter flies but will deter fleas, ticks, and mites too. Naturalists use this on occasion to keep their homes healthy for their cats and dogs.
Catnip Oil – recently this oil has proved to be more effective at repelling bugs than DEET. Not to mention, it's 100% safe, and cats love this stuff!
Lemon Extract – Citrus extracts have been used for centuries to clean things in the household and repel insects. A chemical extract of lemon is even used inside commercial chemical sprays for its effectiveness, although one can use an organic lemon extract for more beneficial effects.
Eucalyptus Oil – this is one plant that has managed to deter mosquitoes, lice and ticks.
Basil Oil – Basil has been documented to be effective at repelling flies.
Tea Tree Oil – not only a mite and insect repellent, tea tree oil will also disinfect wounds and acts as an antimicrobial and antifungal substance that is healthy for us.
---
Reviews: Top Rated Organic Bug Spray
Here below, we have a selection of some of the best organic bug sprays that you can buy online – have a look!

---
1
This is one of the most effective bug sprays, especially against mosquitoes.
They are tested in labs against the yellow fever mosquito with a 98-100% repellent success rate across all tests.
It consists of 9 bug-repelling organic ingredients that have been certified by more than one board.
Stay free of being bitten outside for an entire day.
Travel size and indoor bug sprays are also available.
Spray every 4 hours for the best results.
USDA certified organic and free from all undesirable chemicals, alcohol, DEET, and additives.
| Rating Category | Weight % | Score |
| --- | --- | --- |
| DEET-Free | 25% | 100 |
| Anti-Itching | 25% | 95 |
| Hypoallergenic | 20% | 100 |
| Non-Toxic | 15% | 95 |
| Refreshing | 15% | 90 |
| Total Score | 100% | 96.5 |
---
2
All Terrain® DEET-Free

Quick Drying Organic Bug Repellant Spray
This all-organic bug spray is only made from natural extracts such as rosemary, lemongrass, and more.
Keep your home bug-free and your health the best it can be.
Enjoy having a fresher-smelling home around you with the lovely scent this natural spray also gives off.
Repels mosquitoes, ticks, gnats, and tiny flying insects so that you can enjoy being outside without worry.
The spray is a dry spray formula that evaporates quickly with a long-lasting action.
Suitable for those who have skin irritations or allergies.
Free from any chemical additives such as DEET.
| Rating Category | Weight % | Score |
| --- | --- | --- |
| DEET-Free | 25% | 100 |
| Anti-Itching | 25% | 95 |
| Hypoallergenic | 20% | 100 |
| Non-Toxic | 15% | 90 |
| Refreshing | 15% | 90 |
| Total Score | 100% | 95.75 |
---
3
California Baby® Organic Insect Spray

Concentrated Organic Insect Repellent Spray
This all-natural bug spray contains many potent ingredients, including citronella, lemongrass oil, soybean oil, geranium oil, rosemary oil, clove oil, and thyme oil!
Consumers enjoy the fresh fragrance this citrus-smelling bug spray exudes.
Stay bug-free and enjoy nature for as long as you like without being eaten alive.
Ideal for use in a tropical rain forest and on sensitive skin.
Completely organic and free from any harmful chemicals like DEET or phthalates.
Apply frequently to ensure the best effects.
| Rating Category | Weight % | Score |
| --- | --- | --- |
| DEET-Free | 25% | 100 |
| Anti-Itching | 25% | 95 |
| Hypoallergenic | 20% | 95 |
| Non-Toxic | 15% | 90 |
| Refreshing | 15% | 90 |
| Total Score | 100% | 94.75 |
---
4
Homs LLC® Organic Bug Spray

Geranium Organic Bug Repellent
This highly effective, long-lasting organic bug spray is a good option if you have not had success with other organic brands.
This product still has some non-organic ingredients: glycerin and benzoic acid, neither of which are as toxic to human health as chemicals found in commercial brands.
This may need to be applied more frequently, depending on your blood type and location. Spray every 3hours for the best results.
Safe for individuals who are not allergic to lecithin or glycerin.
Will repel mosquitos and blackflies.
---
5
Maywood Creek Essentials® Bug Spray

Organic Tea Tree Lemon Bug Repellent
This bug repellent has been proven effective in eliminating mosquitoes and other flying insects in urban settings.
Enjoy the grassy citrus fragrance as you no longer get bitten while attempting to sleep at night.
You can apply this spray to your skin or your clothing without any adverse effects.
Never worry about getting bites or skin irritations again with this safe all-natural repellent.
It is ideal for hypoallergenic individuals and children.
Free from any chemicals, toxic additives, and GMOs.
100% organic.
---
6
Rewind with Nature® Bugs repel

Organic Bug Spray
A Deet Free all-natural bug spray and insect repellent.
Safe for children and even sensitive skins.
All-natural and organic essential oils are used that repel insects.
USDA organic certified components from all-natural essential oils.
---
7
Bloc® All Natural

Organic Bug Spray
A mosquito and insect repellent made from natural and organic ingredients.
Deet-free and free of all chemicals and additives.
Safe for adults and children and on sensitive skins.
Made with natural and organic coconut oil, vanilla, and lavender that repels insects and mosquitos.
---
8
Cliganic® Peppermint

Organic Peppermint Oil for Bugs Spray
Peppermint oil is a great natural alternative for bug spray; mix it with a carrier oil or distilled water.
You can also apply peppermint oil to mosquito and insect bites to relieve the itch immediately.
It is not recommended on sensitive skin and younger children and babies, though.
An all-natural and organic peppermint essential oil.
---
9
Greenerways Organic® Bug Spray

Natural Mosquito Repellent
This is a Certified USDA Organic Mosquito Repellent Bug Spray.
It is ideal for repelling mosquitoes and keeping them from ruining outdoor fun.
This natural insect repellent is USDA Organic, Non-GMO, Premium Bug Spray, and repellent, as well as DEET free, designed especially for kids.
This natural mosquito repellent for kids is good for hiking, fishing, hunting, camping, and insect repellent clothing.
---
10
YAYA ORGANICS® Baby Bug Ban

Natural Bug Repellent Spray
This extra-gentle formula contains non-GMO therapeutic grade essential oils like Geranium and certified organic Castor and Soybean oils.
It is perfect for sensitive skin and babies' skin, making it ideal for protecting your whole family with our baby-safe, natural bug spray.
This natural bug repellent is independently lab tested for efficacy.
It allows for easy application as it is aerosol-free, so there is no need to shake it.
This bug repellent comes with a fresh floral scent.
It is non-irritating, non-greasy, 100% plant-based, vegan, and cruelty-free formula and contains no DEET, Permethrin, clove, eugenol, alcohol, or synthetics.
---
Comparison Table: Best Organic Bug Spray
---
---
---