You can improve your immunity and overall health with a natural supplement of the best organic moringa powder. The moringa leaves are rich in vitamins, minerals, and essential amino acids needed for a healthy body.
We have compiled a few key points to consider before buying and some products to help you choose the best organic moringa powder out there.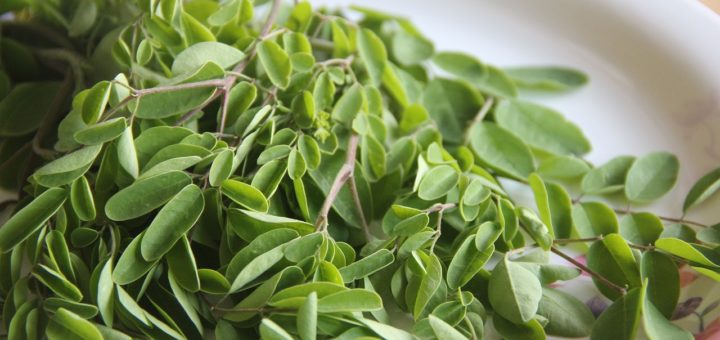 ---
Buying Considerations Of Organic Moringa Powder
A lot of options are available to choose from either moringa pills or powder form. Here are some things that you should keep in mind while purchasing the supplement.

Harvesting – See that the tree's leaves are harvested organically and do not use any genetically modified seeds. This will prevent any alteration in the nutritional value.

Extraction – The leaves must be extracted to form a powder at low heat so that they retain their nutrients. You can choose from sun-dried or low heat dried powdered leaves.

Packaging – Ensure that the moringa powder comes in a non-toxic packaging to prevent any damage to the taste and flavor. You can choose from metal or plastic packaging for easy storage or transfer the contents to an air-tight jar.

All Natural – Make sure that the leaves used to make the powder are free from any pesticides and chemical substances. These substances are lethal for human health as well as the environment.

---
Benefits Of Organic Moringa Powder
Moringa leaves are superfoods rich in all vital minerals, vitamins, and amino acids. They are as good as a fresh serving of greens. Here are some of the benefits of moringa powder.

Energy – You can consider replacing your coffee with moringa leaves tea for clean and calming energy throughout the day.

Strength – Moringa leaves are rich in minerals like calcium and magnesium, which are needed for good bone health and strength.

Skin And Hair – You can see an improvement in the texture of your skin and hair with the consumption of moringa powder rich in flavonoids and riboflavin.

Remove Toxins – The moringa leaves have a protective and cleaning effect on the liver that will result in better health and immunity.

---
Side Effects Of Moringa Powder
A superfood that is dense in nutrients is highly potent. This needs to be kept in mind while consuming the powder

Blood Pressure – People with fluctuating blood pressure should be careful with the herbal powders since it can lower the blood pressure because of the alkaloids.

Fertility – Sometimes, the moringa leaves are believed to interfere with fertility and conceiving.

Contractions – You may suffer from uterine contractions with the heavy consumption of the powder.

Diabetes – The consumption of the moringa powder can be good for people with diabetes but should be cautious if you have low blood sugar levels.

---
Reviews: Best Organic Moringa Powder
We have listed some of the best organic moringa powder products with features for you to make a choice. Also, we would like to inform you we shall earn a small commission with every purchase made through the links in the article.
---
1
Give your body a boost of energy with the organic moringa powder with the fresh powdered Oleifera leaves.

The moringa leaves are a rich source of proteins, vitamins, and minerals for a healthy body.

Moreover, the leaves are rich in antioxidants that are important to fight the free radicals in the body.

It is a superfood that also has a detoxifying effect on the body and aids in digestive health.

The powder is versatile in use and can be added to shakes, smoothies, cookies, and oats for a healthier alternative.

---
2
Opt for a healthy lifestyle with the addition of Naturevibe Botanicals moringa powder made from native herbal moringa leaves.

The moringa leaves are rich in iron content, which can help in increasing the hemoglobin in the body.

Moreover, moringa is considered to be superfood since it contains vitamins like B6, C along with riboflavin.

You can substitute artificial supplements with natural moringa leaves powder to get the dose of nutrients and antioxidants for a better functioning body.

The product is USDA certified organic so you can be sure about its purity and nutritional value.

---
3
You can improve the immunity in your body with the regular intake of OMG! Vegan moringa powder.

The powder is fit for consumption for anyone since it is organic and certified organic.

You can use the powder to make tea, shakes, desserts, breakfast, and even bake with it.

The product is freed from any artificial additives and enhancers to make it 100% pure and useful for the body.

Moreover, you can reduce the inflammation in your body and help release the toxins from your digestive system.

---
4
Detox your body from all the toxins and free radicals with the Terrasoul Superfoods organic moringa powder.

The moringa leaves are dried using low heat so that they retain the maximum amount of nutrition.

Your body will have better immunity to fight off common cold and infections with improved immunity.

The nutrient-dense moringa powder can be added to tea or juices to make them potent in minerals and vitamins.

Moreover, you will see the improvement in your body's energy levels with the addition of moringa powder in your diet.

---
5
Add Kuli Kuli organic moringa powder in your diet for the enriching minerals and vitamins.

Just one tablespoon of the moringa powder is equivalent to a full serving of greens to achieve health in today's busy life.

The leaves of the tree are sustainably and organically harvested for the maximum retention of nutrients.

You can use the powder in various food items and beverages as per your taste.

The presence of fiber in the moringa leaves can help in having a better digestive and intestinal health.

---
6
Get on the go nutrition with the Foods Alive raw moringa powder rich in essential amino acids and nutrients.

A natural source for supplementing your diet will help you attain good health and more energy.

This is a plant-based kosher supplement fit for anyone looking for healthier alternatives for seasonal greens.

You can conveniently increase the intake of greens in your diet for better skin and eyesight.

The calcium and minerals in the moringa leaves will also help in improving bone health, making them stronger.

---
Index Table: Natural Organic Moringa Powder
---
---