Organic hemp hearts are one of the fastest-growing trends in the food industry today. Hemp hearts are the soft, chewy, nutritious pieces that come from grinding the hemp seed. They are a great source of protein, omega-3s, and fiber with a light nutty flavor, perfect for salads or baked goods.
So, if you're planning to introduce this highly nutritious food item to your diet, we've included everything in this post you need to know about them.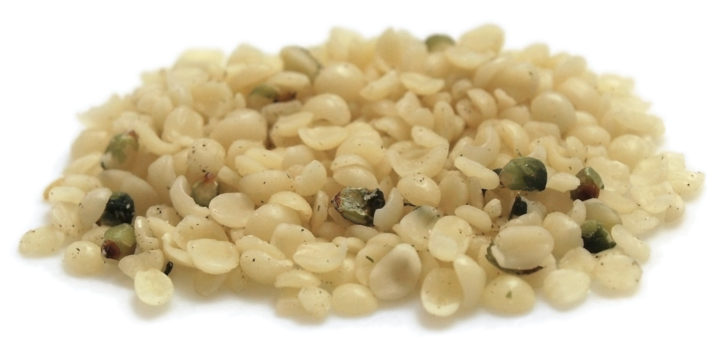 ---
What Nutrients Do Organic Hemp Hearts Contain?
Hemp contains all the nutrients that can help to support muscle growth and recovery from exercise. Some of these nutrients are:

Protein – Hemp seeds are a great source of protein. It has more than soybeans and is complete, which means it provides all nine essential amino acids from the food we eat.
Unsaturated Fats – Hemp seeds are a great source of essential fatty acids, such as alpha-linolenic acid (ALA), which is an omega-3. These fats support cardiovascular health and brain function to keep you feeling good inside and out.
Minerals and Vitamins – Hemp seeds are an amazing source of vitamins and minerals. They contain a great deal more magnesium than other foods and phosphorus, potassium, and iron.
Fiber – Hemp seeds are known to be a great source of fiber, with three tablespoons containing approximately 1.2 g of this important nutrient.
---
What are the Health Benefits of Organic Hemp Hearts
Besides being a superfood, hemp seeds may have some unexpected benefits. Here's the list of a few health benefits:

Improved Heart Health – Just like organic raw cashews, hemp is rich in omega-3s and contains a healthy ratio to the more harmful omega-6 fatty acids, hemp's gamma-linolenic acid (GLA) is an anti-inflammatory that prevents symptoms of chronic diseases like fatty liver and diabetes.
Reduce Inflammation – In addition to heart health, we offer you this organic iodine supplement as they help improve heart health and preventing issues such as arrhythmias and heart disease.
Skin Benefits – The anti-inflammatory compounds in hemp hearts also help improve skin conditions. Moreover, it helps get rid of acne and other infections.
Brain Protection – Furthermore, hemp hearts contain CBD, which helps with neurological conditions like Parkinson's disease, Alzheimer's disease, etc.
---
What is the Difference Between Hemp Hearts & Hemp Seeds?
Although the benefits remain the same, there is a slight difference between the two.

Shell – Hemp seeds have a hard shell and can be eaten raw or toasted, while hemp hearts don't have shells and can only be grounded fine enough to eat.
Digestion – Since hemp seeds are not shelled, they are easy to pass through the digestive system. However, hemp hearts come from the whole seed and are comparatively difficult to digest.
CBD – Organic hemp seeds do not naturally contain CBD while hemp hearts do. Also, there's a difference in taste.
---
Reviews: Best Organic Hemp Hearts
So, now that we know why to purchase organic hemp hearts to add to our diet today, here're some product recommendations. Apart from this, your shopping from the links on this website is an opportunity for us to earn some profit. So, it's time to switch to a healthy diet now!
---
1
Kirkland organic hemp hearts are a versatile food source that can be used in a variety of ways to add nutrition and flavor to your diet.
Besides, they are an excellent source of plant-based protein with essential amino acids and fatty acids.
They're also high in fiber, magnesium, iron, zinc, and potassium. And this package provides 10 grams of protein per serving.
Moreover, you can make your own organic hemp hearts recipes and add them to oats with chia seeds, blueberries, unsweetened almond milk, peanut butter, etc.
---
2
Manitoba Harvest® Keto

Organic Hemp Seed Hearts
These organic hemp hearts Amazon are the shelled portion of the hemp seed.
Moreover, it is a nutrient-rich plant that contains all ten essential amino acids, including high amounts of Omega 3 and 6 fatty acids.
Also, these delicious tiny seeds can be sprinkled on salads, yogurt, or cereal, eaten by the handful, or blended into smoothies for an extra boost of protein.
Manitoba Harvest organic hemp hearts are shelf-stable for long-term storage, making them ideal for any pantry.
Not to mention, they have been non-GMO project verified, keto certified, paleo certified, gluten-free, vegan, whole 30 approved, and Kosher certified.
---
3
Get Chia® Raw

Organic Hemp Hearts
Get Chia is a brand that provides the highest quality, organically grown, and harvested hemp seeds.
These organic hemp hearts bulk is cultivated on American family farms using sustainable, organic farming practices.
Get Chia's hemp hearts organic are rich in protein, essential fatty acids (omega 3 & 6), and amino acids, making them an ideal addition to any diet.
In addition, the seeds can be used as a nutritional supplement or whole food ingredient for a wide variety of meals and snacks.
The hulled hemp seed hearts are gluten-free and contain no cholesterol or trans fats.
---
4
GreenIVe® Pure

Organic Hemp Hearts
GreenIVe Hulled Hemp Seeds are 100% Pure with no fillers.
They are grown in the USA and are Non-GMO Project Verified, Certified Gluten-Free, Kosher, and Vegan Friendly.
Besides, these organic hulled hemp seeds have a nutty flavor and can be used to add protein and fiber to any meal or as a snack.
These seeds contain 10g of protein per serving along with 12g of omega fatty acids (Omega 3 & 6), making them an easy way to get your daily dose of essential fatty acid.
---
5
Eaton Hemp® Multivitamin

Organic Hemp Seed Hearts
Filled with essential vitamins & minerals, these hemp seeds are considered the most nutritionally complete food source globally.
Besides, they have all 20 amino acids and each of the nine essential amino acids.
Hemp hearts organic have a mild nutty flavor and are cleaned and processed to perfection.
Moreover, they are easy to blend in with any food items like milk, oats, etc.
---
6
Zatural® Raw Shelled

Pure Hemp Hearts
Hemp Hearts are the best way to get raw, plant-based protein as they contain 10 grams of protein and 3.5 grams of Omega Fatty Acids per serving.
Zatural's 100% pure hemp hearts are delicious with a slightly mild nutty flavor and smell.
Add them to your favorite foods for a healthy dose of plant-based protein.
Furthermore, it comes packaged in an airtight container that locks in freshness and helps prevent oxidation.
Also, the product is packed by weight, not volume, so that you will get the most bang for your buck.
---
Index Table: Top-Rated Organic Hemp Hearts
---
---