Some of the links in this post are affiliate links. This means if you click on the link and purchase the item, I will receive an affiliate commission at no extra cost to you. All opinions remain my own.
Organic food is often more nutritious to the body and is free from chemicals and pesticides. One such whole food is red and white wheat berries.
Consider choosing from the Best Organic Wheat Berries for wholesome meal options such as stews, soups, bread, and salads. Keep reading to learn about the benefits of whole food and some products to consider.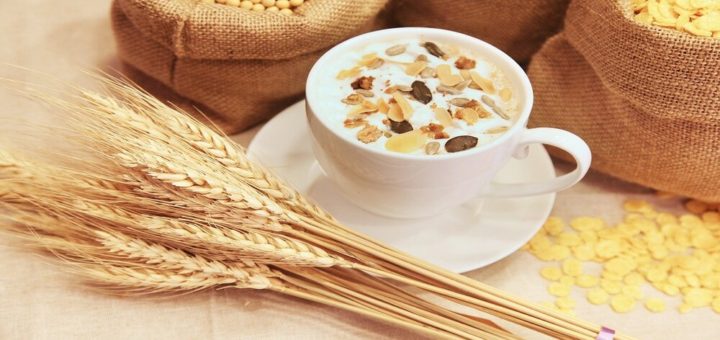 ---
Buying Considerations For Organic Wheat Berries
Store whole wheat berries in a cool and dry place to keep them fresh. Read along to find things to consider while purchasing them.

Packaging – You can choose from different weight bags as per your consumption. Pick a resealable packaging to keep the grain fresh, or you may transfer it into an airtight container.
Type – You may choose from red spring, white, and Kamut Khorasan type of wheat berries.
Grain Size – See that the pack has a uniform grain size. Technologies such as lasers are helpful in determining this in the sorting process.
Purpose – Some grains are for making, flour, stews, and soups. Moreover, you may use them for sprouting too. Therefore, pick a pack that has similar processing instructions to your purpose.
---
Benefits Of Organic Wheat Berries
Eating organic food is safer and full of nutrition. Here are some more ways organic wheat will help your health.

High Fiber – Wheat has a high fiber content that is better for digestive health. Moreover, it has vital proteins and is low in fats, making it an ideal food group. You may also try organic cacao powder to manage fiber deficiency.
Food Options – If you are bored of eating the same things, wheat berries will add a buttery taste to your food in various recipes.
Rich Texture – Wheat berries have a rich and filling texture that can be eaten as pies, bread, and porridge.
Vegan – Wheat is a vegan food option that is nutritious and can be cooked in various ways.
---
Features Of Organic Wheat Berries
Consider these features to find good wheat berries for effortless cooking. Here are some vital things to look at when picking a bag.

Chemical Free – The berries should be chemical-free right from sowing to packing to ensure their purity.
Kosher – A kosher pack will ensure everyone can consume the wheat as per their food preferences and restrictions.
Certified Organic – A food product to be certified organic has to go through several quality checks. Make sure the wheat berries are certified organic and tested.
Sorted – An ideal grain pack will consider equal-sized grains so that they cook uniformly. This will also be easier to grind at home to make flour.
---
Reviews: Best Organic Wheat Berries
We have listed some of the Best Organic Wheat Berries with their multiple benefits for you to choose from. Also, we would like to inform you we shall earn a small commission with every purchase made through the links in the article.
---
1
Get the Great River Organic Milling hard red spring wheat to add a wholesome texture to your food.
It comes in a large 25-pound bag and is kosher and organic certified for everyone to consume safely.
The wheat in the bag is free from cholesterol and contains 13-14% of protein.
There is no use of chemicals and fertilizers in the growth of wheat plants as they are grown in sustainable and healthy soil.
---
2
Bob's Red Mill Store® Kamut Khorasan

Whole Grain Wheat Bag
The Bob's Red Mill Store offers Organic Kamut Berries wheat in its whole kernels form.
You can add it to your food for a rich, chewy texture and filling effect. It is suitable for making bread, soups, pie, salads, casseroles, and pilaf.
The buttery flavor of the grains will keep your food rich and diet fiber-friendly.
---
3
Cache Harvest Co.® Non-Irradiated

Premium Wheat Bag
The Cache Harvest Co. has organic hard red wheat berries that are grown in rocky mountains.
Their growing conditions ensure they are rich in nutrient and fiber content for a balanced diet.
The mylar packaging of the wheat ensures it has a long storage life and still remains fresh.
These wheat berries are ideal for sprouting, milling, and adding to emergency food storage.
---
4
Be Still Farms® White Wheat

Organic Wheat Berries
Choose the Be Still Farms organic white wheat berries to make your diet rich in fiber.
These berries are easy to cook in stews, pies, salads, and soups.
Moreover, you can add these to pilaf or grind them to make healthy bread at home.
The berries are free from any artificial flavor or sweetener to ensure they are pure and color-free.
---
5
Food to Live Store® Sproutable

Sugar Free Wheat Berries
The Food to Live Store offers sugar-free wheat berries that are ideal for making healthy food at home.
These are certified organic and are free from any harmful chemicals and pesticides.
You can make sprouts from these berries to add to your smoothies and salads.
Moreover, the protein and fiber content of these berries will add nutrition and texture to your food.
---
6
Central Milling® White

Fresh Flour Berries
Pick the Central Milling organic and protein-rich fresh wheat berries for grain salads, porridge, and cooked grains.
These grains are laser sorted, cleaned, and sized to ensure you get the best in each pack.
The grains are free from any additives and genetically modified content.
You can use these to grind your own flour for bread and pie at home.
---
Index Table: Top-Rated Organic Wheat Berries
---
---