Some of the links in this post are affiliate links. This means if you click on the link and purchase the item, I will receive an affiliate commission at no extra cost to you. All opinions remain my own.
Kelp powder is a natural seaweed. But nothing we consume in this plastic world has maintained its integrity! Using Organic Kelp Powder is essential for anyone looking to get the maximum benefits of this natural seaweed.
Inorganic Kelp Powder has many disadvantages. The major disadvantage is that they become a ready-to-use product that kills off almost all of the essential nutrients they have absorbed from the fresh ocean waters.
Only the best organic Kelp is passed through careful processes that ensure the natural minerals are always kept intact. They are processed so that all the richness in them reaches the end-user.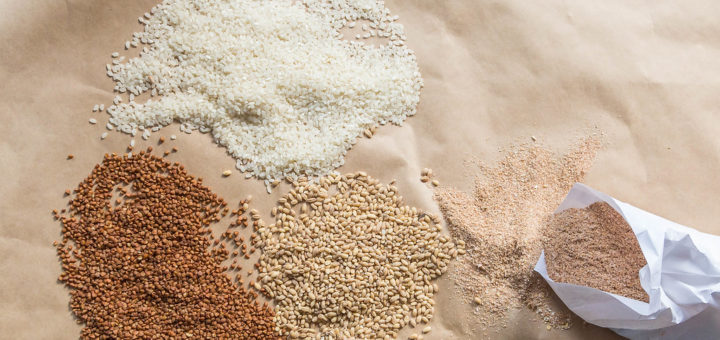 ---
Why you should eat Organic Kelp Powder?
Iodine – Organic Kelp powder is a leading source of iodine, a trace mineral essential for a healthy thyroid. Iodine gives it magical hormone balancing qualities.
Healthy Pregnancy – Kelp Powder aids the female body in a healthy pregnancy. It is also important to know if iodine is missing from your diet. You may be susceptible to many hormone-related diseases such as PCOS, prostate disorders, and thyroid conditions; hence, it is pertinent to include it in your diet.
Vitamins & Minerals – Just like organic amla powder, this kelp powder consists of vitamin K, vitamin A, calcium, iron, and magnesium makes it suitable for reducing hair fall and promotes hair growth. You can use it to treat Alopecia and hair thinning.
---
Why you should chose Organic Kelp Powder?
Many of the world's oceans and large water bodies have been polluted to an alarming extent, which means that any seaweed that grows in them will have absorbed the variety of harmful substances that it has.
It is important to know your kelp powder's origin, likely be Hawaii, Iceland, Canada, and North West United States.
Moreover, organic kelp powder has been dried and processed at low temperatures to retain an optimal number of naturally occurring nutrients.
These nutrients are washed away in the process that inorganic products go through, making them an unfit option for everyone. They are pure and free of any added fillers.
---
How can you use Organic Kelp Powder?
Organic Kelp Powder can add an instant boost of energy and nutrition to your meals. You can add it to almost anything because of its salty taste described as Umami in Japanese. It goes well with smoothies, salads, dressings, and dips.
The powder greatly enhances the tastes of soups, stews, and many savory side dishes. You can mix it with any recipe of your choice to enhance the taste and boost your nutritional intake.
---
Reviews: Best Organic Kelp Powder
We hope you love the following Organic Kelp Powder we recommend!
Just so you know, We may collect a share of sales or other compensation from the links on this page.

---
1
Pure Organic Kelp Supplements, 16 Ounce.
Natural Iodine Supplement for Thyroid Support
No GMOs, No Additives, No Preservatives, No Artificial Colors, No Flavors, No soy, No Fillers, and No Gluten.
Measurement Scoop included
Take it daily with or between meals.
It comes in powder for higher concentration and quicker absorption.
| Rating Category | Weight % | Score |
| --- | --- | --- |
| Natural Iodine | 35% | 100 |
| Gluten-Free | 25% | 100 |
| Antioxidants | 25% | 95 |
| Smell | 15% | 95 |
| Total Score | 100% | 98 |
---
2
XPRS Nutra® Ascophyllum Nodosum

Certified Organic Kelp Poqwder
Kelp Thallus is a certified organic product by Oregon's Wild Harvest.
It is grown in clean ocean waters, making it completely natural and organic.
To maintain its organic status, each harvester must monitor its beds for sustainability.
It is a natural source of iodine, and many people use it for thyroid imbalance.
However, many people are allergic to iodine and could develop a painful and enlarged thyroid gland if they consume iodine-rich substances such as kelp for longer than a month. So, it is pertinent to consult a doctor before its use.
| Rating Category | Weight % | Score |
| --- | --- | --- |
| Natural Iodine | 35% | 100 |
| Gluten-Free | 25% | 100 |
| Antioxidants | 25% | 90 |
| Smell | 15% | 95 |
| Total Score | 100% | 96.75 |
---
3
Maine Coast Sea Vegetables® Icelandic Kelp Blend

Organic Seaweed Kelp Powder
Organic Kelp Powder produced by Maine Coast Sea Vegetables is certified by OCIA.
The company has been cautious enough to conduct quality assurance tests and tested them for microbes, heavy metals, radioactivity, and other pollutants that may be hazardous to our health. This is a very customer-friendly product.
It is a high-quality, nutritious food that is a good source of vegetable protein, dietary fiber, calcium, iron, potassium, magnesium, phosphorous, vitamins, anti-oxidants, iodine, and other trace minerals.
It maintains high nutrient density after processing because it is dried at low temperatures using geothermal energy.
It provides more than 60 bioavailable minerals, vitamins, fiber, and a host of bioactive compounds and phytonutrients as it absorbs all these essential components from seawater, which has the capability of sustaining life.
| Rating Category | Weight % | Score |
| --- | --- | --- |
| Natural Iodine | 35% | 100 |
| Gluten-Free | 25% | 95 |
| Antioxidants | 25% | 90 |
| Smell | 15% | 95 |
| Total Score | 100% | 95.5 |
---
4
Fuzhou Wonderful® Organic Kelp Powder

Kombu Organic Seaweed
A 100% All Natural powder by Fuzhou Wonderful originates from China.
The contents are selected from the untarnished oceans of Taiwan as raw materials, and after processing, it is finally formulated in powder form.
It retains its original fresh flavor after processing while also being a beneficial nutrient for the human body.
The Kelp powder is sealed in a plastic bag keeping it in mint condition for its valuable customers.
---
5
Starwest Botanicals® Organic Kelp Powder

Certified Organic by QAI
A product of Starwest Botanicals originating from Canada grew in their wildly fresh waters to give you the best kelp powder quality.
The botanical name of this product is Ascophyllum nodosum.
A certified organic kelp powder by QAI packaged in a resealable Mylar bag protects its freshness and salty taste for as long as possible.
In compliance with the USDA National Organic Program Guidelines and current Good Manufacturing Practices.
It is Kosher Certified by Kosher Certification Services.
---
6
Azure Market® Kelp Powder

Organic Certified Kelp Powder
USDA Certified Organic kelp powder originates from Canada, so the users never have to worry about unnatural products.
It is also in compliance with the current Good Manufacturing Practices to maintain the quality of the products.
It is certified by Kosher Certification and is also not irradiated.
---
7
Best Botanicals® Organic Kelp Plant Powder

Organic Kelp Powder
Best Botanicals have carefully grown their kelp in the wild nature protecting it from any kind of human intervention to get the most natural products to you.
In an era of mass industrial production, the best botanicals commit to an era of sustainability while providing exceptional healing benefits to their users.
A high iodine concentration is essential for ideal thyroid function and metabolism, which most of our dietary elements lack.
Kelp powder can be easily immersed in your diet by adding it to healthy smoothies or placing it into kelp capsules to give yourself an 'umami' taste.
Being rich in iodine, potassium, and iron helps its users combat an iron or potassium deficiency, which can cause hair loss and hair thinning.
Free of GMOs, which may be dangerous for your health and skin.
---
8
Go Nutra® Pure

Organic Kelp Powder
An excellent natural source of iodine.
All-natural and organic kelp powder.
Non-GMO and a great source of vitamins and proteins.
Pure seaweed Kelp with no additives.
---
9
Pure Synergy® USDA

Organic Kelp Powder
A vibrant and fresh-tasting organic pure juice powder ideal for smoothies.
It is made in the USA grown on an organic farm in low temperatures.
USDA Certified and Non-GMO.
Rich source of chlorophyll and enzymes.
---
10
Wholeistic Per Organics® Pet Kelp Powder

Organic Kelp Powder for Dogs and Cats
An organic kelp powder is available in different quantity sizes.
Designed specifically for your pets to enhance thyroid function, improve coat condition, and support norma shedding,
Raw and completely natural.
Made in the USA and NASC certified for animal use.
---
Index Table: Top-Rated Organic Kelp Powder
---
---