Some of the links in this post are affiliate links. This means if you click on the link and purchase the item, I will receive an affiliate commission at no extra cost to you. All opinions remain my own.
If you follow health trends, you are undoubtedly aware of hemp oil's benefits (read: organic hemp oil).
It's a great addition to your beauty regimen, pantry, and medicine chest, to name a few.
We've compiled a research-backed list of the best organic hemp seed oil worth adding to your shopping cart.
They're all without nasties and come highly reviewed by our in-house review team (and, of course, happy customers).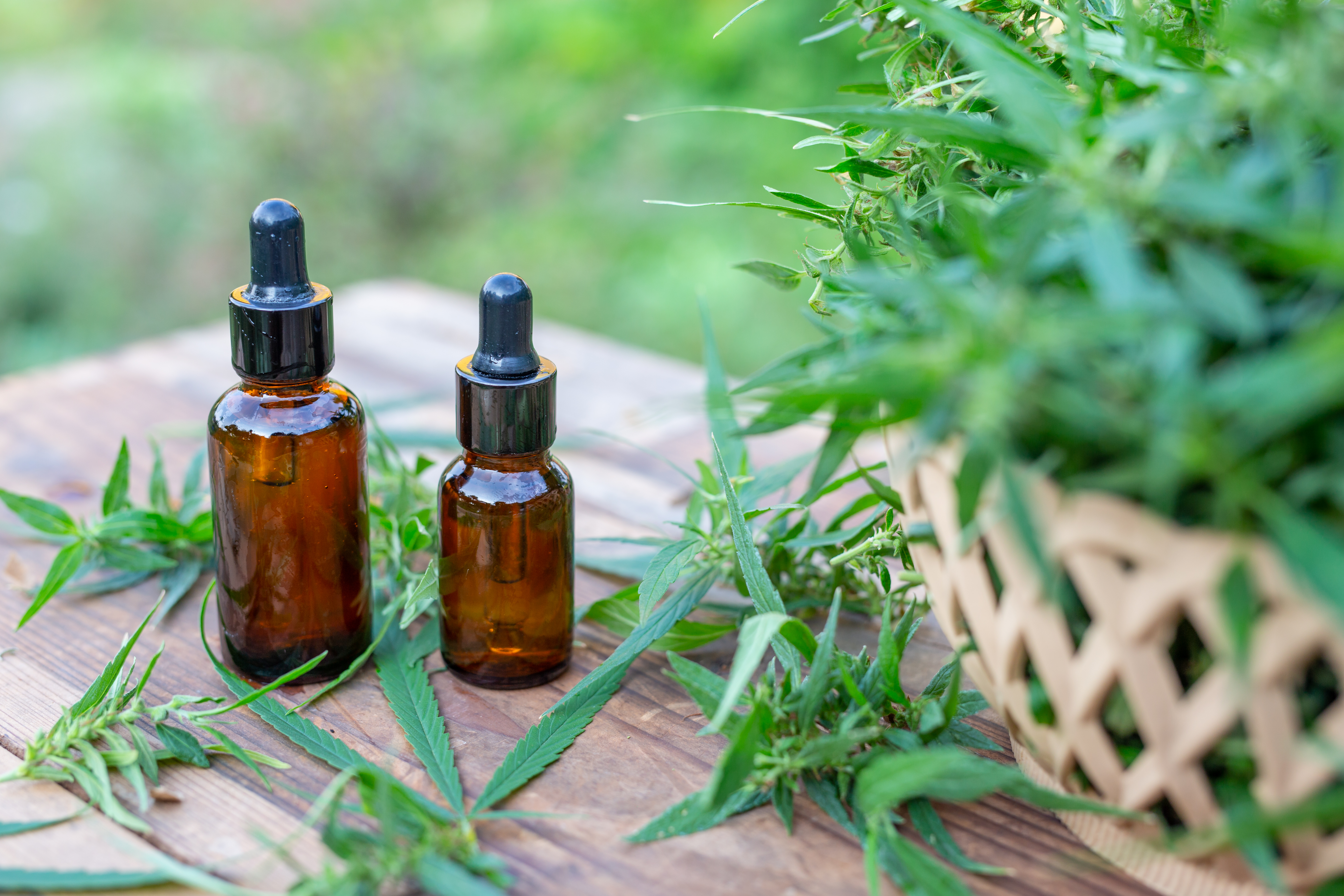 ---
What's So Good About Hemp Seed Oil?
Pressed from the hemp plant's seeds, hemp oil – aka hemp seed oil – is a superfood considering its nutrition profile.
Hemp oil is loaded with all ten essential amino acids along with vitamin E, calcium, magnesium, iron, phosphorus, potassium, zinc, and microelements chromium, thorium, and strontium.
However, where hemp seed oil shines is in its fatty acid content, especially omega-3s and Omega-6s.
A 2014 study focussing on the lipid profile of hemp seed oil found that topical application of hemp oil strengthens the skin and protects it from inflammation, oxidation, and other causes of aging.
Polyphenols present in organic hemp oil can boost brain health, says animal studies.
Nutrition and Metabolic studies revealed hemp oil's positive effect on high blood pressure, atherosclerosis, and cholesterol levels.
Do you know that organic argan essential oil is also very popular? Check the link to know why!
---
Organic Vs Conventional Hemp Seed Oil
Hemp seed oil is extracted from the small seeds of the Cannabis sativa plant. Both conventional and organic hemp oil is extracted from hemp plants grown without pesticides or herbicides.
Additionally, they are non-GMO as well as gluten-free. However, conventionally grown hemp plants have a higher chance of fertilizer exposure at the beginning of their growth cycle.
Research says that the hemp plant has this unique ability to remove toxins and pollutants from the soil through a process called phytoremediation. In other words, hemp roots absorb toxins and transform into various other compounds. Now, imagine the countless toxins your conventional hemp oil would be brimming with!!
Another difference between the two is, in fact, the certifications. Unlike organic hemp, conventional ones do not necessarily undergo the same inspection for quality, chemical fertilizers, or pesticides.
So, do not hesitate to jump on the organic bandwagon if you want something safe.
---
How To Choose The Best Hemp Oil
Shopping for high quality organic essential oil is not that easy, especially when you're buying your first bottle. Here are some killer tips that work.
Geographic location: Check labels to see where the hemp plant was grown. This will give a clear picture of good manufacturing practices.
Extraction methods: This plays a key role in the quality of hemp seed oil.
THC levels: Some hemp products may contain THC levels to give you a head-high.
Concentration: Concentration tells how much CBD is in your product, allowing you to assess the oil's value, strength, and virtue. Note: The higher the concentration, the pricier the product is.
Laboratory accreditations: Hemp oil should not contain any amounts of pesticides, heavy metals, bacteria, or other potentially dangerous things.
Taste and flavor: These two make hemp oil more palatable.
Cost per dose: Yes, highly concentrated organic hemp oil might be pricey outright; it often offers a greater value over the product's life.
---
Reviews: Best Organic Essential Hemp Oil Brands
---
1
If you want a bottle filled with 100% Natural hemp seed oil, Dr. JOEL'S hemp oil extract is a solid choice. Loaded with healthy fatty acids Omega 3, 6, & 9, it's an edible product to add to your favorite beverage.
We also liked that it contains no traces of THC – meaning it won't make you 'high.'
Made with certified organic hemp grown in the USA, it is free of synthetic ingredients and is tested for safety and efficacy.
This oil absorbs easily into the bloodstream, making it a good option for inducing positive inflammatory responses.
you can also blend it with other oils to achieve a calmer, clearer, and more relaxed state of mind.
| Rating Category | Weight % | Score |
| --- | --- | --- |
| Stress Reliever | 30% | 100 |
| Anti-Inflammatory | 25% | 100 |
| Joints Protection | 20% | 95 |
| Non-GMO | 15% | 90 |
| Relaxation | 10% | 95 |
| Total Score | 100% | 97 |
---
2
Nutiva® Cold-Pressed

Unrefined Hemp Seed Oil
Nutiva organic hemp oil isn't the best-selling hemp oil product online by sheer luck. The 24-ounce bottle houses pure, certified products.
It contains no nasties, so you know exactly what you're getting: cold-pressed, chemical-free hemp seed oil. It also contains omega-3s and 6s in a 3:1 ratio alongside antioxidants and chlorophyll.
With 2.5 grams of omega-3 fatty acids per tablespoon, this edible hemp oil is an absolute elixir to soothe your gut, mind, and skin.
The natural extraction method strictly adheres to USDA-certified organic and non-GMO guidelines. So, it's completely safe to intake daily.
Sure, the bottle is opaque and BPA-free and won't suffer the destructive effects of visible light. ven so, you should keep it cool.
| Rating Category | Weight % | Score |
| --- | --- | --- |
| Stress Reliever | 30% | 100 |
| Anti-Inflammatory | 25% | 100 |
| Joints Protection | 20% | 95 |
| Non-GMO | 15% | 90 |
| Relaxation | 10% | 90 |
| Total Score | 100% | 96.5 |
---
3
CANOLANE® Pain Relief

Organic Hemp Oil Supplement
CANOLANE is a heavy hitter in cannabis products, and for a good reason. Its organic hemp oil supplement delivers 8.5mg hemp oil per serving.
Infused with a refreshing citrus flavor, this organic pure hemp oil is a natural anti-inflammatory.
Purists will like the fact that it is extracted from organically certified hemp plants grown in Denmark.
The non-GMO, cold-pressed, ultra-purified hemp oil is vegan as well as gluten-free.
It absorbs quickly, and daily doses of this oil will help relieve anxiety and stress and promotes deeper, more restful sleep.
| Rating Category | Weight % | Score |
| --- | --- | --- |
| Stress Reliever | 30% | 100 |
| Anti-Inflammatory | 25% | 95 |
| Joints Protection | 20% | 95 |
| Non-GMO | 15% | 90 |
| Relaxation | 10% | 90 |
| Total Score | 100% | 95.25 |
---
4
Hempwise Organics® Vitamin C Serum Enriched

Hemp Oil
This hemp oil from Hempwise Organics is quite popular among the modern divas, thanks to its Vitamin C serum enrichment.
It also contains Vitamin E, Grapefruit seed extract, and soothing Coconut oil, Jojoba oil, and Rosemary leaf extract – everything you need for glowing skin.
With its outstanding hydrating power, the hemp oil repairs and rejuvenates the dry, damaged skin. Additionally, it is said to work on acne and oily skin.
Also, since it's rich in Omega 3-s and 6-s, it's good for your heart and brain.
THC Free. Paraben-Free. Gluten-Free. 100% Vegan. Less stressed. Prettier! That seems worth the world.
---
5
Stylish&Young® Cold pressed

Organic Hemp Oil
This Hemp oil is organic, cold-pressed, and includes only hemp oil as its sole ingredient.
It is perfect for reducing anxiety, support mood stabilization, and calm strained muscles.
This organic hemp seed oil also improves sleep quality, boosts brain and heart health, and lowers inflammation.
It is your best bet for overall well-being, as it contains a wide range of valuable nutrients, flavonoids, and terpenoids, as well as essential fatty acids such as Omega 3, 6, 9, Amino acids, GLA, VITAMINS E, D, and magnesium.
---
6
Hemp Doctor® Relieving

Organic Hemp Oil Extract
This Hemp Oil is USDA Certified Organic, Non-GMO, Vegan friendly, made in small batches, and tested at an FDA regulated facility.
The cold-pressed hemp extract is made from the whole hemp plant.
This all-natural hemp extract is mildly flavored with pure organic mint extract.
It serves as a natural sleep aid, anti-anxiety, chronic pain management, seasonal depression, anti-inflammatory, stress relief, dietary supplement, depression, PTSD, Arthritis, joint pain, nerve pain, and Fibromyalgia.
---
7
Nature's Beneficials® Premium

Organic Hemp Oil
This natural peppermint mint-flavored hemp oil is made from the green hemp plant, including the seeds and stalks.
It is 100% Organic, Gluten-Free, Kosher, GMO-Free, Raw, Vegan, Peanut-Free, Dairy-Free, Soy-Free, Egg Free, and THC-Free.
This industrial hemp is grown on organic farms in Colorado, USA, in a GMP-certified facility.
---
8
Vervose® 1000mg

Organic Hemp Oil
The ingredients in this hemp oil are safe, tested, natural, and clean.
It is made with the highest possible quality hemp oil and filled with healthy fatty acids and Omega 3, 6, and 9.
This high-quality formula helps ease discomfort and pain, improve mood, enhance sleep, reduce stiffness, relax muscles, reduce unhealthy inflammation, and improve the health of the skin, hair, and nails.
Hemp oil eases the mind and, in turn, helps to promote high-quality and deep sleep.
---
9
Sky Organics® Cold-Pressed

Organic Hemp Seed Oil
This is a 100% pure, cold-pressed Organic Hemp Seed Oil by Sky Organics.
Hemp Seed Oil is a natural source of omega fatty acids that help keep skin moisturized, nourished, and soothed.
Sky Organics Hemp Seed Oil can be used on all skin types, even by those with oily and blemish-prone skin.
It effortlessly absorbs the skin for long-lasting moisture that doesn't clog pores or leaves a greasy residue behind.
This Hemp Seed Oil is responsibly sourced from small farms in Canada.
It is 100% vegan, cruelty-free, and USDA-certified organic.
---
10
MaryRuth Organics® 2 Pack

Organic Pure Hemp Oil
Hemp Seed Oil is highly beneficial for the receptors that moderate the body's homeostasis.
This hemp is formulated with fatty acids Omega-3 and Omega-6, which help the body recover and rejuvenate.
The oil from the hemp seed is highly nutritious and provides phenomenal health benefits.
You can use this organic hemp oil topically to moisturize and nourish the skin while working internally to ease everyday stress, improve mood, decrease anxiety, and support restful sleep.
It is formulated by Health Educator, Nutritional Consultant & Culinary Chef MaryRuth Ghiyam. It is designed for easy absorption to ensure that your body can harness all of the astounding benefits of this amazing pure hemp oil.
---
Index Table: Top Rated Organic Hemp Seed Oil
---
---