Grow your own microgreens at home with the Organic Sunflower Sprouting Seeds. They have crisp and flavor-filled leaves with high nutritional value.
The seeds are easy to grow and germinate into sprouts. Keep reading to know more about the benefits of consuming sprouts and products that you can consider.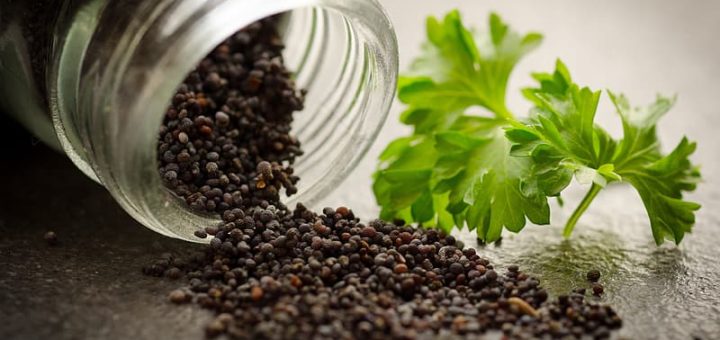 ---
Buying Considerations For Organic Sunflower Sprouting Seeds
Sprouts can be germinated in your kitchen without requiring too much space. We have listed some important things that you should consider while purchasing sunflower sprouting seeds.

Size – Pick a size that corresponds to your consumptions. You can choose from different weight packages. Therefore, we also have these organic clover sprouting seeds as they offer different sizes you can choose.
Packaging – You can choose from resealable bags, bulk packs, and jar packaging. It is important to keep the seeds dry from any moisture to maintain their germinating ability.
Shelf Life – See that the seeds are healthy and have a good shelf life to last a long time.
Non-Toxic – Ensure that the seeds are non-GMO and free from any toxic chemical treatments.
---
Benefits Of Organic Sunflower Sprouting Seeds
Sunflower sprouts are high in fiber and vitamins that are essential for a healthy body. Here are some benefits of consuming sunflower sprouting seeds.

Nutrition – You can get essential vitamins and minerals from sprouts. It is recommended to consume raw sprouts for maximum health benefits.
Clean Energy – The sprouts provide clean energy to the body and aid in easy digestion.
Maintain weight – Consuming sprouts will help you maintain weight and fitness with their low calorific value.
Versatility – Sprouts are easy to incorporate in diet. You can add them to sandwiches, salads, soups, and stews.
---
Tips For Growing Organic Sunflower Sprouting Seeds
With the right tools and mediums, you can have a high healthy yield of sprouts at home. Here are some quick tips for easy sprout growth.

No Mold – You can prevent mold and stem rots from the sprouts by keeping them drained from any standing water. Also, make sure to rinse them with fresh water every day.
Quick Growth – For quick growth, place the seeds in a warm and sun receiving location of your home for a few hours a day.
Fresh Sprouts – You can keep your sprouts fresh by keeping them in a refrigerator. Ensure that they are dry to prevent them from going bad.
Right Medium – You can grow hydroponic seeds in water or choose a layer of soil in a tray to get the best yield.
---
Reviews: Best Organic Sunflower Sprouting Seeds
We have listed some of the best Organic Sunflower Sprouting Seeds with their features for you to choose from. We would like to inform you we shall earn a small commission with every purchase made through the article's links.
---
1
The Country Creek Acre organic sunflower sprouting seeds come in a 1 Lb packaging with a high germination rate.
These are ideal for growing sprouts in bulk for your family and consume the fresh leaves every day.
The sprouts are quick to sprout and can be harvested in ten to fifteen days, depending upon the temperature.
These seeds result in crisp and sweet tasting stems and leaves that can be added to salads.
---
2
Handy Pantry® Black Oil

Organic Shelled Sunflower Sprouting Seeds
The Handy Pantry Store offers shelled sunflower sprouting seeds of Black oil variety.
These seeds are ideal for a vegan, paleo, and keto diet to maintain a healthy weight.
The seeds result in antioxidant-rich sprouts that help in eliminating free radicals from the body.
These seeds grow at any temperature and have a quick yield in less than two weeks.
---
3
ECOVOO® Non-Hybrid

Organic Untreated Sunflower Sprouting Seeds
These Ecovoo sunflower seeds are free from any chemical traces that may cause reactions.
You can germinate nutritious and filling microgreens from these seeds and enjoy a rich earthy taste.
The seeds are easy to grow with simple instructions without the requirement of any gardening tools.
You can consume these raw and fresh or add these to your recipes for garnishing.
---
4
Window Garden® Grow Kit

Organic Superfood Sunflower Sprouting Seeds
The Window Garden sunflower seeds come with a multi-use starter kit for beginners.
It has pre-measured soil along with sunflower seeds to get the high yield of sprouts at home.
The kit has a soil disk that needs to be hydrated once for a mess-free growth of the nutritious sunflower sprouts.
You can add the sunflower sprout superfood to salads, soups, and smoothies for your daily dose of nutrition.
---
5
RAW EARTH COLORS® GMO Free

Organic Premium Sunflower Sprouting Seeds
Choose these RAW EARTH COLORS premium sunflower sprouting seeds that are 100% certified organic.
These black oil sunflower seeds do not have any genetic modification to ensure a natural yield of the sprouts.
They have a high germination rate and have a long shelf life to last long for months.
You can add the sprouts to your salads or use them to make green juices for numerous health benefits.
---
6
Hometown Seeds® High-Yield

Organic Nutritious Sunflower Sprouting Seeds
These organic sunflower sprouting seeds from Hometown Seeds result in a high fresh yield.
The seeds grow into thick and juicy sprout leaves and stem with a mild earthy flavor rich in enzymes.
You can quickly sprout these seeds by placing them in a colander in a warm area away from direct sunlight.
The sprouts are rich in enzymes and can be stored in the refrigerator for everyday consumption.
---
7
Lyric Store® 2647445

Sunflower Kernels
These sunflower seeds are multi-purpose.
They can be used for sprouting sunflowers, as well as a feed for wild birds.
It contains no shells, weeds, waste, or fillers, and is 100% edible.
They come in a pack of 5 lbs.
---
8
GERBS® Raw

Sunflower Seed Kernels
These seeds are freshly harvested and packaged to ensure freshness.
It is all-natural and free of chemicals, preservatives, GMOs, or any other artificial elements.
The seeds are high in fiber, antioxidants, Omega fats, as well as proteins.
They are easy to plant and sprout.
---
9
Food to Live® Organic

Sprouted Sunflower Seeds
This a pack of raw kernels of Organic Sprouted Sunflower seeds.
They are a great source of plant protein, as well as high levels of B Vitamins, Iron, Calcium, and other nutrients,
They are sweeter and milder in taste than shelled sunflower seeds.
The Sunflower seeds are Non-GMO and Chemical-free.
---
10
NOW Foods® Raw

Sunflower Seeds
These is a pack of Raw Sunflower Seeds.
They are an excellent source of Fiber, Vitamins, as well as plant-based protein.
These seeds are hulled for a better taste profile.
They are grown in the USA, are Certified Organic, as well as Non-GMO.
---
Index Table: Top-Rated Organic Sunflower Sprouting Seeds
---
---